Are you a young professional in the UAE with dreams higher than the star-studded blue sky? If so, then residency is probably one of your primary concerns. When entering your dream city, you are often faced with speculation. Will you live in a four-bedroom villa in Dubai or a studio apartment in Sharjah? Each choice has its own lucrativeness, and depending on your budget, you may be able to afford it at the beginning of your career.
Whatever choice you may make during this time depends on your budget. After all, how do you expect to live in one of the best neighborhoods in the UAE, specifically for young professionals, without having a close-up budget? To help you make the right choice, we have shortlisted the best neighborhoods in the UAE. We understand that being a young professional in the world is not easy. There are a lot of nooks and crooks you have to pay attention to. So, to take things out of your plate, this guide has been designed. Dive on as we explore the best neighborhoods in town for you.
How much should you spend?
If you are considering building a career in the UAE, then the minimum salary you would need is AED 5,000. If you are considering rental homes, it is essential to note that landlords in the UAE require rent either in advance of the year or as four post-dated cheques. You will also need to pay a security deposit, usually five percent of the total annual rent. This deposit is refundable at the end of your agreement, provided that no damage has been incurred to the property.
Best Neighborhoods for young professionals
If you are on the journey of pursuing your passion, then you need to choose the ideal location. The property options available vary from Family villas in Sharjah to modern studio apartments in Dubai. So, if you are ready, let's look at some of the best neighborhoods for young professionals in the UAE.
Al Quoz
One of the best options for young professionals is Al Quoz, especially for those who want to be close to work and enjoy Dubai's nightlife. The area is filled with exotic restaurants, bars, art galleries, and live music venues. An average studio department in Al Quoz costs around AED 33,000 per year.
Jumeirah Village Circle
If you are a young professional with a family, consider Jumeirah Village Circle (JVC). The neighborhood is home to many schools, parks, and malls. The icing on the cake is that this area is filled with more than 30 landscaped parks, making it a charming place to raise a family. An average studio apartment in JVC costs around AED 35,000 per year.
Al Rahba – Abu Dhabi
The top destinations in the UAE include Al Rahba, located right in the middle of Abu Dhabi and Dubai; it is a beautiful place to live. In the north of this town, there are many exhilarating activities to enjoy. These include water sports, kayaking, football, and horse riding. If you do not have any prior experience, then no need to worry. The Al Wahda football club and Al Shahama Equestrian club are ideal locations to practice. These high-end places are close to Ajban, where sand sports fans can enjoy biking and sand skiing.
Al-Rahmania – Sharjah
In the heart of Sharjah at Al-Rahmania, you can find an affordable, sustainable, and environmentally friendly venue. Powered by sustainable energy and the vast array of real estate choices, this part of Sharjah's neighborhood will not disappoint. Based upon the vast terrain of the land, the society is one of a kind.
Downtown Dubai – Dubai
Around the foot of Burj Khalifa and the ethereal Dubai Mall runs Downtown Dubai. The neighborhood connects both the older and newer parts of Dubai. It serves as a one-of-a-kind location for young professionals settling in the UAE. The area is full of shops, restaurants, and other recreational activities that one can indulge in. The place is a masterpiece of art in itself, and you will never run out of things to do in this part of town.
Real estate options for you
Searching for the best real estate option for you can often be a hassle. With so many options at your fingertips, which one do you choose? To make this dilemma easy for you, let's look at some of the best options that young professionals usually choose from.
Villa
One of the most popular options amongst young professionals in their peak careers is investing in villas. These ensure privacy for young and thriving families. It also allows young parents time to come around their finances. The most crucial point of consideration during this time is your budget. Be sure to plan it wisely.
Studio apartment
Young professionals often prioritize privacy, and studio apartments in the UAE provide them with just that. The right amount of privacy that fits their budget is ideal for a long-term plan. Locally it is also called a "single room self-contained" apartment. It comprises a small living room, bedroom, and kitchenette. You can find these studio apartments in apartment complexes and compound houses. Just keep in mind that the ones in apartment complexes are usually more expensive than those in compound houses. The higher expense may be because these facilities often have shared gyms and pools.
Single unit
If you are just starting your career, then single units are your best option. With a low budget, These are affordable and an ideal way to transition entirely into being independent. The single room is a 1 room unit with a chamber and hall. On the other hand, a 2 room unit has a small living room and bedroom. Sometimes these rooms share walls with other tenants.
To conclude,
Choosing the best neighborhood to live in in the UAE for young professionals is not an easy task. There are many options, but at the end of the day, it all comes down to your budget. So depending on your goals and the ounces of your pocket, make a pick wisely. Remember, your first home doesn't need to be perfect. It just has to be with the right person at the right time and place. As time changes, things can take a turn for the better. Have hope and choose wisely.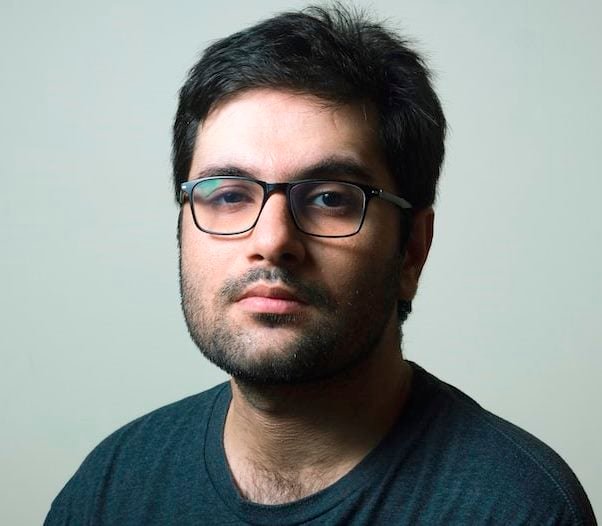 Barry Lachey is a Professional Editor at Zobuz. Previously He has also worked for Moxly Sports and Network Resources "Joe Joe." he is a graduate of the Kings College at the University of Thames Valley London. You can reach Barry via email or by phone.