When it comes to team-building activities, corporate scavenger hunts have emerged as a dynamic alternative to traditional icebreakers. While icebreakers certainly have their place, they often focus on introductory interactions, missing the mark on cultivating deeper connections among team members. On the other hand, corporate scavenger hunts not only inject an element of excitement but also encourage collaboration, problem-solving, and strategic thinking. 
In this blog, we're stepping beyond the realm of ordinary icebreakers to explore four innovative corporate scavenger hunt activities that are tailored to engage and unite every team.
4 Innovative Corporate Hunt Activities for Every Team
The following four innovative corporate hunt activities are recommended for effective team-building:
Activity 1: Tech-Savvy Trek: Enhancing Digital Dexterity and Collaboration
In today's tech-driven world, a corporate scavenger hunt infused with digital clues can be an exhilarating experience. Divide your team into groups and provide them with smartphones equipped with QR code scanners and access to a dedicated app. Scatter QR codes around the office or a designated area, each leading to a riddle or challenge that can only be solved by working together. This activity encourages participants to leverage their digital prowess, collaborate effectively, and exercise critical thinking as they decipher clues. As teams complete challenges, they collect points, making the experience not only engaging but also competitive. The Tech-Savvy Trek offers a refreshing take on the traditional scavenger hunt, making it an ideal choice for tech-savvy teams.
Activity 2: Puzzle Quest: Fostering Problem-Solving and Communication
For teams that thrive on intellectual stimulation and camaraderie, the Puzzle Quest is a perfect fit. Craft a series of interconnected puzzles and riddles that lead participants from one clue to the next. These puzzles should require a mix of logical reasoning, lateral thinking, and effective communication to solve. To add an innovative twist, incorporate physical elements such as locked boxes or hidden objects that can only be revealed by solving puzzles. As teams conquer each challenge, they gain access to the next stage of the scavenger hunt.
Activity 3: Cultural Exploration: Promoting Diversity and Inclusion
In a diverse corporate environment, celebrating differences and fostering inclusivity is paramount. The Cultural Exploration scavenger hunt does just that. Create a series of clues that lead teams to discover and learn about different cultures represented within the organization. Each clue should guide them to a location or a presentation showcasing aspects of a particular culture, such as traditional dishes, music, or customs. This activity promotes cross-cultural understanding, enables team members to share their unique perspectives, and enhances the overall sense of unity.
Activity 4: Eco-Adventure: Instilling Environmental Consciousness and Team Bonding
Incorporating a sense of purpose into team-building activities can amplify the experience. The Eco-Adventure scavenger hunt combines environmental consciousness with team bonding. Design clues that lead teams to various eco-friendly initiatives or landmarks within the vicinity. Along the way, include challenges that involve tasks like picking up litter, identifying local flora and fauna, or sharing eco-friendly tips. This activity not only encourages team members to collaborate but also instills a sense of responsibility towards the environment.
In conclusion, corporate scavenger hunt activities transcend the realm of traditional icebreakers, offering teams a unique and engaging way to build camaraderie and improve collaboration. The Tech-Savvy Trek, Puzzle Quest, Cultural Exploration, and Eco-Adventure scavenger hunts each provide distinct benefits, from enhancing digital dexterity and problem-solving skills to promoting diversity, inclusion, and environmental consciousness. Incorporating these innovative scavenger hunts into your team-building arsenal can truly transform the way your team connects and collaborates.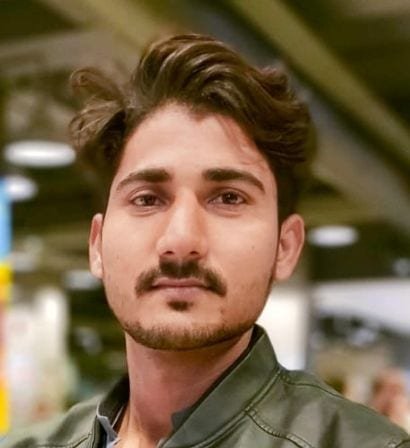 Arman Ali, respects both business and technology. He enjoys writing about new business and technical developments. He has previously written content for numerous SaaS and IT organizations. He also enjoys reading about emerging technical trends and advances.