Startups have the potential to build sustainable businesses, reducing their operational costs and ecological footprint.
An environmental assessment is critical for startups to set achievable sustainability goals and measure their progress.
Implementing energy-efficient practices and waste reduction/recycling programs can help reduce energy consumption and business expenses.
Partnering with reputable environmental services companies provides critical support in achieving sustainability targets, reducing environmental risks, and increasing competitiveness.
Creating a culture of environmental responsibility by promoting eco-friendly practices, etc., will help foster a greener business model.
As the world wakes up to the reality of global warming and climate change, more and more businesses are making a conscious effort to invest resources into building a sustainable future. With the onset of a green economy, the rise of environmental stewardship and responsibility is becoming more integral in our daily lives, investments, and business operations.
In their early stages of growth, startups have the flexibility and agility to embrace sustainability and build their businesses around eco-friendly practices. This can help them establish a competitive advantage while reducing their ecological footprint.
Environmental sustainability is not just an ethical choice for businesses but also an economic and legal one. Incorporating sustainable practices within your industry can help you reduce operational costs, improve your brand reputation, enhance stakeholder engagement, and mitigate overall business risk.
It also allows businesses to access eco-friendly financing schemes and grants from local and federal governments. By embracing sustainability, companies can increase their financial bottom line while preserving the planet.
This article will outline why environmental sustainability is essential for businesses and how startups can integrate sustainable practices to create greener enterprises.
Implementing Sustainable Strategies in Startups
To help startups introduce sustainability, businesses should begin by conducting an environmental assessment of their current operations.
Conducting an Environmental Assessment
This assessment should identify their operations' environmental impact and where to improve. Through conducting an evaluation, startups can have a baseline to measure progress against, set achievable sustainability goals and reduce their carbon footprint.
Setting Sustainability Goals and Targets
Setting sustainability goals and targets is an essential part of the sustainability process. To make sustainability tangible, startups must establish tangible goals and measure their accomplishments against them. Sustainability targets should be ambitious but achievable to encourage continuous improvement.
Startups should also consider implementing regular reporting to help track and monitor their sustainability performance and progress towards their targets-this can also positively impact attracting stakeholders aligned with their sustainability agenda.
Adopting Energy-Efficient Practices
Energy efficiency is the backbone of sustainable businesses. Startups can reduce energy consumption by switching to low-energy bulbs, installing smart and automated systems, and choosing energy-efficient equipment. Energy efficiency can lead to significant cost savings, which can be reinvested in the startup's core activities.
Implementing Waste Reduction and Recycling Programs
Waste management is another crucial component of building a greener business. Startups should look into implementing efficient waste reduction and recycling programs. This can include selecting low-waste equipment, reducing packaging waste, composting organic waste, and recycling plastics, metals, paper, and glass.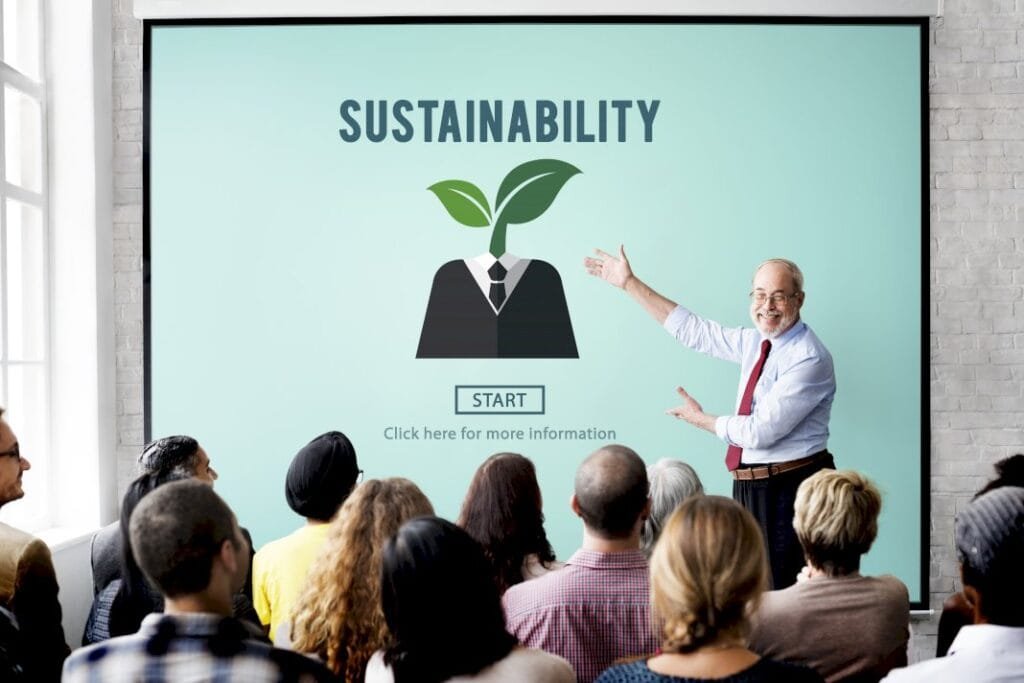 Partnering With Environmental Services Companies
To promote and sustain environmental sustainability, businesses must integrate the services of environmental services companies. These companies specialize in developing and managing various green programs and initiatives that aid businesses in achieving their environmental targets while minimizing resource consumption.
Environmental services companies provide a wide range of services that include but are not limited to ecological safety consulting, waste management, and sustainability practices. They offer several innovative solutions that help enhance the image of a business while promoting a greener environment.
By partnering with the right environmental services company, businesses can improve corporate sustainability, reduce environmental risks, and enhance competitiveness.
Collaborating With a Reputable Environmental Services Company
More than anything, partnering with a reputable environmental services company can help businesses achieve their environmental targets, reduce overall expenses, and increase their sustainability quotient.
These companies provide solutions such as comprehensive analysis and reporting, waste audits, and compliance planning, guaranteeing that businesses and facilities operate under the regulations and laws set by the local authorities.
For instance, collaborating with one of the leading providers of environmental services in the Philippines, like entech.com.ph, will provide critical support to numerous businesses in promoting environmental sustainability.
Entech.com.ph have a team of environmental professionals and experts in different fields that offer various services such as environmental auditing, waste management, and environmental safety services. With their support, startups can focus on growing their businesses while ensuring their organizations maintain environmental compliance.
Engaging Employees and Stakeholders in Sustainability
Creating and promoting a sustainable business involves more than partnering with an environmental services company. It also consists of the engagement of employees and stakeholders in environmental sustainability programs.
Creating a Culture of Environmental Responsibility
Businesses and their leaders must create a culture of environmental responsibility by fostering a "green" mindset. This can be achieved by encouraging employees to recycle, reducing the business's waste, and using eco-friendly products and practices in the workplace.
Companies can significantly improve their environmental sustainability quotient by promoting a culture of environmental responsibility.
Providing Sustainability Training and Education
To keep their employees engaged, businesses should provide sustainability training and education to their teams. This training seeks to equip employees with the knowledge and skills required to participate in environmental sustainability programs. It can also aid in establishing an environmentally-conscious culture in the workplace.
Encouraging Employee Participation in Green Initiatives
It is essential to encourage employee participation in green initiatives. By doing so, businesses can motivate their workers to take ownership of and contribute to the companies' sustainability goals.
Employee involvement can range from participating in eco-friendly office initiatives or volunteering to organize green activities. Participation of employees in green initiatives increases productivity, enhances teamwork, and improves company reputation.
In conclusion, environmental sustainability is no longer a business choice; it is essential for every business seeking present and long-term growth. As startups can embrace environmental sustainability in their infancy, they can establish themselves as eco-friendly businesses.
This sets them apart from their competitors and puts them in a better position to succeed. By implementing sustainable practices, startups can reduce their ecological footprint, gain access to sustainable finance, and enhance their brand reputation. The roadmap to building a sustainable business is not a one size fits all.
However, startups can create a more prosperous and sustainable future by starting small and taking action one step at a time.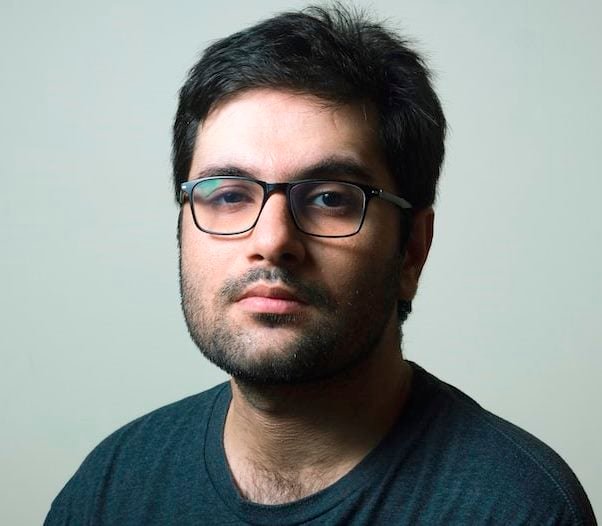 Barry Lachey is a Professional Editor at Zobuz. Previously He has also worked for Moxly Sports and Network Resources "Joe Joe." he is a graduate of the Kings College at the University of Thames Valley London. You can reach Barry via email or by phone.