Create a well-defined concept with high-end furniture, menu selection, and ambiance.
Invest in ethically-sourced, high-quality ingredients tailored to your customer's needs.
Choose staff who embody your restaurant's values and are passionate about the industry.
Market your business to reach your target customers and build brand awareness.
Use technology to make operations more efficient and enhance the customer experience.
Starting a small luxury restaurant business is an exciting yet challenging endeavor. Building a successful restaurant that will stand out from the competition takes time, effort, and careful planning. Wealthy customers have high expectations regarding quality and service, so it's important to ensure that all aspects of the business are up to their standards. To help you succeed in the restaurant industry, here are some of the best tips for building a small luxury restaurant business.
1. Stick to a Concept
A small luxury restaurant should have a well-defined concept in place. This concept should set the tone for the entire experience, including the design, music, and menu. When developing your restaurant concept, consider your target audience, location, and competition. It's essential to ensure there's a demand for your idea and that you deliver an experience that's unique and memorable. Here are some areas to focus on:
a. High-end Furniture
The flooring, tables, and counters should always look high-end. Many businesses use premium deep-pour epoxy to cast high-gloss surfaces to create a luxurious feel. The epoxy is also durable and resistant to wear and tear, making it an ideal choice for long-lasting surfaces. This is an important detail to focus on as it will be the first thing customers see when they enter the restaurant.
b. Menu Selection
The menu should feature items that are luxurious yet accessible to your customers. Aim for a balance of familiar dishes with a unique twist so that customers can enjoy their favorite dishes in an elevated way. Also, be sure to offer multiple vegetarian and vegan options and dishes that can be customized for allergies or dietary restrictions.
c. Service
To ensure customers get the most from their experience, provide impeccable service. Customers should feel welcome and at ease when they walk in. Every staff member should be well-trained in hospitality, etiquette, and customer service.
d. Ambiance
The ambiance of the restaurant should be warm and inviting. Dim lighting and soft music will create a cozy atmosphere that will make customers feel relaxed and at home. Additionally, use natural elements such as plants and wood to create a tranquil yet elegant vibe. Many restaurants also feature a separate bar area with live music and a more relaxed environment. This is a great way to provide customers different experiences within the same restaurant.
2. Focus on High-Quality Ingredients
One of the hallmarks of a luxury restaurant is the use of high-quality ingredients. Customers expect to taste exceptional flavors and textures, so paying attention to the ingredients you use is crucial. Be selective when sourcing your ingredients and opt for locally-sourced and organic produce.
You should also strive to offer sustainable and ethically-sourced proteins. This is important for ensuring the quality of your dishes and creating a sense of trust with customers. You should always be transparent about where your ingredients come from and make sure they are free from harmful substances. If possible, include this information on your menu or website.
3. Choose the Right Staff
The staff you hire can make or break your restaurant business. From your chefs and bartenders to your waiters and hostesses, selecting staff who are highly skilled, professional, and passionate about the industry is essential. Conduct thorough interviews and background checks, and pay attention to personality and attitude. Your staff should embody your restaurant's values and work towards delivering an exceptional customer experience.
4. Invest in Your Marketing Strategy
Marketing is an essential aspect of building a successful restaurant business. You must invest in marketing efforts to attract customers and build brand awareness. Consider social media marketing, email marketing, and influencer partnerships to reach your target audience. Use professional photographers to create stunning images of your food and interior design to showcase your concept. If possible, invest in paid advertising to reach a larger audience.
5. Take Advantage of Technology
Technology can be a great tool to streamline your operations and make the customer experience easier. Use POS systems to speed up order-taking and payment processing. Invest in a good restaurant reservation system to help you manage reservations and seating. You can also use online ordering platforms such as Grubhub or UberEats to expand your reach.
Building a small luxury restaurant business takes hard work, patience, and a lot of planning. These tips can help you create an exceptional restaurant experience that your customers will love. With the right concept and attention to detail, you'll be well on your way to success. Always stay focused on delivering high-quality, memorable experiences for your customers, and you'll surely succeed.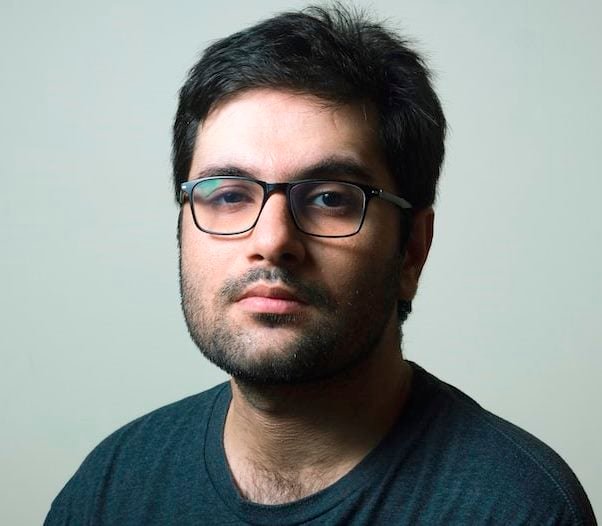 Barry Lachey is a Professional Editor at Zobuz. Previously He has also worked for Moxly Sports and Network Resources "Joe Joe." he is a graduate of the Kings College at the University of Thames Valley London. You can reach Barry via email or by phone.