Despite the success of digital advertising, one cannot deny the effectiveness of some traditional forms of marketing and communication. It includes building signs, which are must-have investments for every business with brick-and-mortar establishments. In general, outdoor signs introduce who you are as a company, highlight your best assets, help you stand out from competitors, and lure in potential customers.
There are many types of signs for buildings, each with its own set of uses and advantages. For example, many entrepreneurs use awnings because they promote the brand and simultaneously function as a shade for customers waiting at the entrance. Because of their durability and dual purpose, they allow you to maximize your marketing budget.
If you are opening or running a small business and are confused about which building signage type is the most cost-effective, Elevated Exposure is here to help. We listed some of our most favorite custom signage ideas that will surely help your business thrive.
LED Digital Displays
Digital signs for buildings might not be the first thing that comes to mind when you hear the words "cost-effective signage options", but hear us out. These exterior building signs will help your establishment stand out from a sea of competitors, regardless of whether it is day or night. As a result, you will not only boost your brand visibility but also invite more potential customers to learn about your products or services and enter the establishment. Since they are illuminated with LEDs, these signs last longer and shine brighter compared to other types of light without consuming large amounts of electricity. Thus, you are saving money on replacements and bills.
Vinyl Window Graphics and Letter Signs
Another budget-friendly yet versatile and impactful signage that you can invest in are vinyl window decals. These commercial buildingsigns allow you to maximize the available space in your storefront, which is the primary advertising spot in your facility. They can be used to display your company office hours, logo, reminders, name, slogan, and other brand-related designs or information.
Since window decals are easy to install and remove, they are also great for showcasing seasonal and festive decor. This simple trick can entice leads and excite patrons since your shopfront will look appealing. If you want to learn more about our other strategic building signage design solutions, don't hesitate to reach out to one of our representatives today.
Interchangeable Lightbox Signs
Lightbox or cabinet signs are characterized by their signature box structure. They are internally illuminated with LED, which is why they consume less energy, last longer, and shine brighter compared to other light sources. What's great about these exterior building signs is that the printed display is interchangeable. Meaning, you can frequently update messages, designs, and ads that you want to showcase. This is a cost-effective option since you only have to replace the film, unlike most commercial signs that need to be entirely removed and reconstructed.
But of course, all of these are only feasible if the commercial buildingsigns are well-made and installed. The good news is that you no longer have to look elsewhere for that.
Elevated Exposure is a leading supplier of custom visual communication tools in the area. We take pride in having some of the most talented graphic artists who produce eye-catching, impactful, and memorable building signage design solutions that appeal to your target market and complement your brand image. Alongside our manufacturing and installation team, you can feel confident that your building signage investments will surely add value to your startup or small business.
Talk to us today to learn more.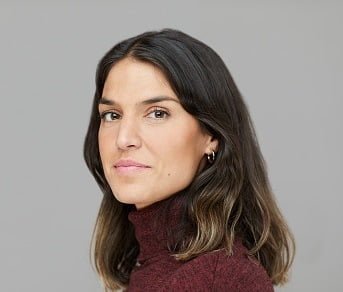 Lisa Eclesworth is a notable and influential lifestyle writer. She is a mom of two and a successful homemaker. She loves to cook and create beautiful projects with her family. She writes informative and fun articles that her readers love and enjoy.