Did you know that there are types of allergies that can cause tooth pain?
For many, the pain from an allergic reaction seems focused around the nasal area. Still, allergies can affect the entire body, which makes the pain feel anywhere. If you must know, tooth sensitivity can also happen for other reasons besides an allergy.
Nevertheless, a toothache resulting from an allergic reaction is one of the most common pains.
Are you seeking an answer about why can allergies cause tooth pain? Read on to find out more!
Sinus Congestion
When the sinuses become congested, pressure builds up behind the eyes and teeth, and this pressure causes tooth pain. People are also more likely to experience throat dryness and difficulty breathing, which can compound the issue of tooth pain.
Over-the-counter decongestants may help reduce sinus congestion and relieve the pain in the teeth. Further, antihistamines can be taken to reduce the allergic response causing sinus congestion.
Sinus Infections
Symptoms of allergies like sneezing, coughing, hay fever, and sinus diseases can put more pressure on the sinuses, making them swell up even more. This can put pressure on the top teeth and make them hurt.
Sinus infections can also cause the soft tissues near the sinus cavities to become reddened and swollen, putting pressure on the teeth and hurting them. In conclusion, signs of allergies like sinus infections can lead to more stress and inflammation, hurting your teeth.
Teeth Grinding
When a stuffy nose or post-nasal drip accompanies a person's allergic reaction, it can cause teeth grinding. This grinding can be very painful for the teeth and even lead to fractures or chips.
Allergies can also cause inflammation of the gums, leading to pain when chewing or brushing. This movement causes discomfort and can lead to further damage to the teeth.
The pain may vary depending on the intensity of the allergic reaction and whether the teeth grinding is a regular pattern. If you notice that your allergies are causing or exacerbating tooth pain, you should seek medical advice or get help from allergy testing providers to perform a test for you.
Sensitivity to Temperature and Pressure
Allergies could cause extreme sensitivity to hot or cold foods and beverages, causing a burning or stinging sensation upon contact with the teeth. Suppose this sensitivity persists, and the person refrains from consuming hot/cold foods. In that case, the teeth can become prone to further decay and even toothache.
Moreover, allergies can lead to tissue swelling in the mouth and jaw, which can cause more pain when affected teeth come into contact with each other or even when brushing. The best way to get rid of allergies is to identify the cause and receive treatment.
Get Your Answers: Can Allergies Cause Tooth Pain
So, can allergies cause tooth pain? Allergies can cause tooth pain, but prevention can be easy with the proper awareness and care. The steps outlined in this guide can help ease or even eradicate the pain caused by allergies.
Maintaining good hygiene, avoiding irritants or allergens, and speaking to your doctor is vital. Try these tips to improve your oral health and take control of allergies!
Was this article helpful? Check out the rest of the updates from our blog!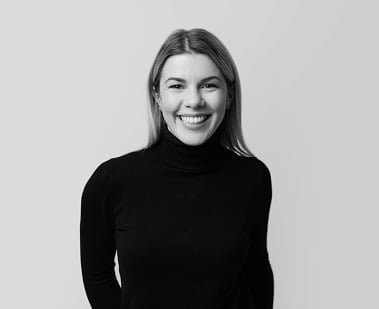 Nicole Ann Pore is a writer, an events host and a voice over artist. Travel, health, shopping, lifestyle and business are among the many subjects she writes about. Through quality and well-researched writing, she informs and even entertains readers about things that matter. She is also interested in film critiquing and filmmaking. Giving all the glory to God, Nicole graduated Cum Laude from De La Salle University Manila, Philippines with a Bachelor's Degree in Communication Arts.