When it comes to hair restoration techniques, there are a few doctor-administered hair restoration procedures. One of the best procedures a doctor can offer is a DHI Hair Transplant.
Still, while this procedure boasts a lot of great aspects, it is not without its drawbacks. Learning a little bit more about these benefits and drawbacks could help you make an informed decision on whether this technique is right for you!
Let's take a look at all the ins and outs of a DHI Hair Transplant.
Table of Contents
Pros of DHI Hair Transplant
DHI hair transplant has gained popularity for its ability to restore not only hair but self-assurance. Let's discuss the myriad advantages of this cutting-edge procedure.
Minimally Invasive
A DHI Hair Transplant is a minimally invasive form of hair restoration that works by transplanting donor hairs to recipients. The advantage of DHI is that it allows the surgeon to select only the strongest and most resilient donor hairs. This makes for better quality outcomes compared to other types of hair transplants.
Natural Results
With DHI techniques, superior and natural-looking results are achievable compared to other hair restoration techniques. These results are achieved through using high-quality DHI implants offered by experts like hair transplant by Dr. Jacono, which are carefully placed in the areas of the scalp where fuller hair growth is desired.
Quick Recovery
DHI Hair Transplant offers a fast recovery period for all patients. This is a great benefit, as it means that patients can get back to their regular lifestyle sooner than usual, with minimal disruption to their routine. There is less disruption to the scalp and surrounding skin. This means that patients heal faster and with less risk of infection.
Cons of DHI Hair Transplant
While Direct Hair Implantation (DHI) has emerged as a promising solution for individuals grappling with hair loss, like any medical procedure, it comes with its own set of drawbacks. Here, let's take a closer look at the potential challenges and limitations associated with this modern approach.
Cost of the Transplant
One of the cons of getting a DHI Hair Transplant is the cost of the transplant. Depending on the surgeon and the area of the scalp that needs to be treated, the cost of a DHI Hair Transplant can range from $3000 to $12,000. While this treatment may be of high quality, for most people, it is a high cost and not affordable for some.
Limited Donor Area
DHI hair transplant has limited donor areas, which can be a huge con for potential clients. This can be a big issue because it means there is only a limited area of the scalp to take hair from and use for a hair transplant. As a result, not everyone can be a good candidate for a DHI hair transplant.
Swelling and Bruising
Swelling can occur in the recipient area around the hairline, as well as in the donor area from where the follicles are extracted. Swelling can cause the face and scalp to feel tight and uncomfortable and can be noticeable for several days afterward.
Bruising is common in the donor area and can last for up to two weeks. Both swelling and bruising can be painful and uncomfortable and may impede the everyday activities of the patient.
Understand the Potentials of DHI Hair Transplant
Considering the pros and cons of a DHI hair transplant, it produces excellent results and gives patients the desired outcome for their hair loss issue. For those considering hair transplant surgery, DHI is an ideal choice that commands attention from many prospective patients.
Visit our blog for more articles.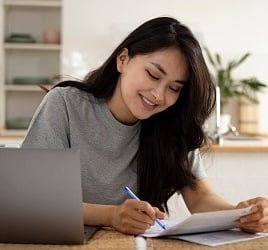 Amanda Byers is a graduate of Columbia, where she played volleyball and annoyed a lot of professors. Now as Zobuz's entertainment and Lifestyle Editor, she enjoys writing about delicious BBQ, outrageous style trends and all things Buzz worthy.