Getting ready for a holiday celebration, family reunion or office party? Don't sweat the cooking and clean-up; home or office catering can make your gathering a much less demanding task and a more assured success. You won't need to worry about how you're going to feed everyone, and the right catering choice will enable you to please all your guests. Here's how you can't go wrong: cater your get-together with classic and specialty pizzas and the side dishes that go with them.
Papa Johns Catering
With all of its many topping choices, it's hard to find someone who doesn't like pizza. A quick look at an online menu page will show you why Papa Johns catering can please even your fussiest eaters, including kids. In addition to traditional sides such as garlic knots and breadsticks, you'll find chicken wings, Papadia flatbread sandwiches and desserts that won't fail to satisfy guests of all ages and tastes.
Options are an important part of choosing a catering source, and Papa Johns can provide what's needed to accommodate whatever size or type of group you're hosting. Party packages start with five pizzas plus desserts or bread sides. You can also set up a custom-sized order containing an assortment of your choice of specialty pies — there are dozens to choose from — then add your pick of side dishes and desserts. Local area pizza specials also make Papa Johns an attractive option for serving your guests.
Online Coupons & Free Pizza Deals
With Papa Johns online coupons, pizza lovers, family gatherings and office parties can take advantage of special offers, menu-item bundles and promos in their local areas. Finding online coupons for a Papa Johns store in your delivery or carryout area is a snap. Entering your delivery address or zip code will bring a list of stores in your area. There's no need to scour local newspapers for print coupons.
Setting up an account for online ordering adds even greater convenience. The Papa Johns app saves your previous orders, and you can add items to your Faves list. Your online payment information remains safely stored with no need to reenter it for future orders. If you're traveling, enter the zip code or address at your out-of-town location and you'll be able to order from the nearest store for delivery or carryout.
When you factor in all the promo codes, deals and specials, it's easy to see how the added attraction of saving money has made Papa Johns one of the top choices for gourmet-styled pizza. It's not "just" great pizza; it's affordable, and through the Papa Dough program, you can also get free pizza. How to get free pizza? Easy! Sign up for the Papa Rewards program and you'll earn Papa Dough points each time you place an order. You can use your points to order pizzas or other menu items for free.
Choices and Quality Make the Difference
Choices matter when you're serving a group. With dozens of Papa Johns specialty pies, toppings, side dishes and desserts to choose from, it's hard to imagine disappointing anyone at your gathering. Quality counts, too, and that's where Papa Johns shines. Find out how fresh never-frozen dough, real cheeses and sauces made from vine-ripened tomatoes can make the meal a memorable one.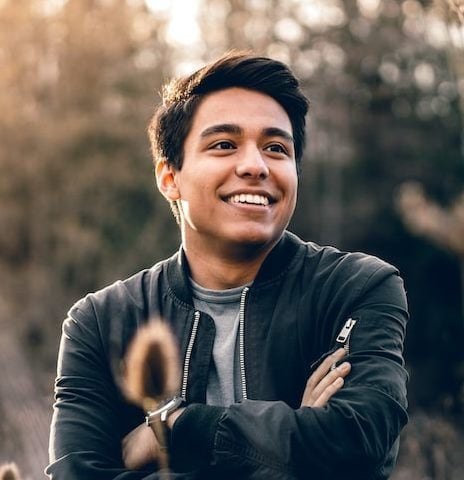 Wayne Probert is a senior reporter at Zobuz, covering state and national politics, and he is a grantee with the Pulitzer Center on Crisis Reporting. Before joining Zobuz, he worked as a freelance journalist in Kentucky, having been published by dozens of outlets including NPR, the Center for Media.