Cocktail franks hold a special place in American culinary culture. These bite-sized smoked sausage links, also known as little smokies, are a party favorite. Their rich, savory taste combined with the ease of preparation makes them a go-to appetizer. But beyond the classic grape jelly and barbecue sauce preparation, the world of cocktail franks has a lot more depth.
Let's explore the origins, nutritional facts, variations, and practical tips about these mini sausages.
The Classic Little Smokies Recipe
The classic cocktail franks recipe, often referred to as cocktail hot dogs, combines the sweet and savory flavors of barbecue sauce and grape jelly. Slow cooking the franks in a Crockpot or instant pot allows the flavors to mingle and the mini sausages to plump up. A serving size of 65g of cocktail franks contains 170 calories, with a whopping 79% of those calories coming from fat. But that's a small price to pay for the rich umami taste.
For a yummy snack, use a barbecue sauce that's sweet and thick. Mix it with grape jelly, which is a bit tart. Make sure the sauce has lots of yummy flavors like smoky, molasses, and garlic. Put some little sausages in a pot and cook them slowly for a long time, about 2-3 hours. Stir them gently every 20-30 minutes. This makes the sausages taste good because they soak up all the yummy sauce. You can make them look nice by adding chopped green onions, sesame seeds, or parsley on top. Put them on a plate with toothpicks so you can pick them up easily.
You can eat the sausages with crunchy crackers, pickles, and pieces of celery. You can also dip them in ranch or cheese sauce for extra flavor. To make it look pretty, add small pickles, olives, and pieces of cheese to the plate. You can also make the plate look nice by drizzling some grape jelly and barbecue sauce around the edges. Enjoy your tasty snacks!
Exploring Flavor Variations
While the sweet and savory grape jelly barbecue cocktail franks are a hit, variations using chili sauce, mustard, or jams allow cooks to put their unique spin. Regional variations include using cranberry sauce, curry powder, soy sauce, and hoisin. Feel free to experiment with ingredients on hand to create mouthwatering flavor fusions.
Pairing the mini sausages with complementary dishes also adds interest. Serving cocktail franks with macaroni and cheese or inside slider buns creates a perfect flavor and textural contrast. Skewering them alongside veggies or fruits lends color and crunch. Drizzling the cooked franks with hot honey, ranch or other dips lets guests customize flavor.
Handy Tips for Preparing Cocktail Franks
Preparing cocktail franks the right way ensures that their quality is preserved once served to people. Here are a few handy tips for you to consider in prepping up cocktail franks for gatherings, etc:
1. Prepare Ahead of Time
You can get ready for parties or big dinners by preparing the small sausages in advance. Keep them in a closed container in the fridge for 2-3 days before cooking. Make sure they don't touch each other, so they stay nice. After you cook them, you can also keep them in the fridge for up to 4 days. When you want to eat them again, you can warm them up on the stove or in a special pot.
2. Check Quality when Purchasing Cocktail Franks
When you buy these little sausages, check the label to make sure they are good quality and don't have things you don't want in them. You can choose sausages made from beef, turkey, chicken, or pork, depending on what you like.
3. Thaw Before Cooking
If they are frozen, let them thaw in the fridge before you cook them. Just remember that some sausages might cook faster than others, so you might need to watch them closely.
4. Repurpose Leftover Sauce Used on Cocktail Franks
Additionally, leftover sauce from cocktail franks can be repurposed creatively. Stir it into pasta bakes, rice, or chili for a flavor boost. Use it as a dip for chicken tenders or meatballs. Drizzle over roasted vegetables, mashed potatoes, or slider burgers. The seasoned sauce elevates everyday cooking and provides a tasty way to use up leftovers.
FAQs
Cocktail franks may be small in size, but they seem to have an outsized space in America's culinary conversations. Here are answers to some frequently asked questions about these mini sausages:
1. How long can you store cooked cocktail franks?
Cooked cocktail franks in the sauce can be stored in an airtight container in the refrigerator for 3-4 days. Reheat thoroughly before serving. The sauce may thicken on storage.
2. What are the different types of mini sausages?
They go by names like cocktail wieners, Vienna sausages, Lil Smokies (Hillshire Farm), party franks, etc. Popular varieties are beef, pork, turkey, and chicken franks. Companies like Hofmann's Sausage offer a wide range of high-quality cocktail hot dogs to choose from.
3. Are cocktail franks healthy?
A 10g serving of cocktail franks contains about 32 calories and 2.9g fat, along with sodium and nitrates. While fine in moderation, they are high in fat and preservatives.
4. Can you prepare cocktail franks without slow cooking?
Yes, you can sauté the franks in sauce on the stovetop until heated through and coated in sauce, about 15-20 minutes. But slow cooking boosts flavor infusion.
5. What are some tasty cocktail frank sauce ideas?
A: From bold barbecue to sweet jams, mustard, or chili sauce, get creative with cocktail frank sauces. Consider soy glaze, hoisin, honey mustard, cranberry sauce, poppyseed dressing, etc.
The Lasting Appeal of Cocktail Franks
Why do cocktail franks continue to hold sway in the vast world of appetizers? Their versatility, nostalgic flair, and easy preparation give them enduring popularity. Kids and adults alike are delighted by these flavorful bite-sized snacks. They bring a fun, casual vibe to parties and game days. Beyond appetizers, chopped cocktail franks add protein to pasta, salads, and rice bowls for everyday meals.
While the classic version will always remain a hit, don't be afraid to experiment with exciting new sauces and ingredients. Cocktail franks are the perfect party treat to get creative with. Their popularity through generations is proof of their lasting appeal.
So next time you host a gathering, impress guests with a spread of creatively sauced cocktail franks. These addictive little smoked sausages are sure to delight.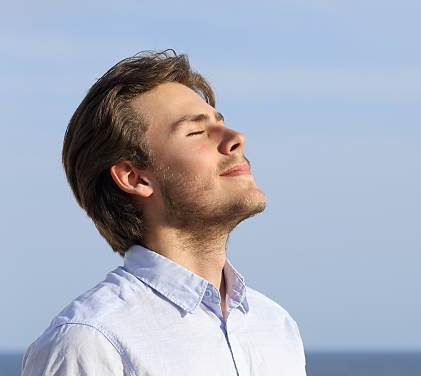 My name is Tom William a expert content creator and SEO expert having Proven record of excellent writing demonstrated in a professional portfolio Impeccable grasp of the English language, including press releases and current trends in slang and details.