Did you know that 92% of American households owned at least one vehicle?
If you are part of these statistics, you want to make sure it stays in good shape. If you take care of your car, it can last a very long time and not break down in the middle of the road.
In this article, we'll present a vehicle preventive maintenance checklist that you can follow. With this step-by-step approach, you can keep your car in good condition.
Keep reading to learn everything you need to know about completing a vehicle preventative maintenance checklist.
Inspect the Tire Pressure
One crucial task on your complete vehicle preventative maintenance checklist should be inspecting the tire pressure. Maintaining proper tire pressure ensures a smoother and safer ride. It also helps improve fuel efficiency and extends the life of your tires.
To start, check your car's manual for the recommended tire pressure and adjust accordingly using a tire pressure gauge. Be sure to inspect all four tires, including the spare. Make sure they are free from any cuts, bulges, or tread wear.
If there are any concerns, seek professional help. By regularly checking and maintaining tire pressure, you can avoid potential accidents and save money in the long run.
Check All Exterior Lights
Regularly checking all of your vehicle's exterior lights is a crucial step in maintaining its safety and functionality. Your lights will help you see the road ahead and make you visible to other drivers.
Begin by checking your headlights, brake lights, turn signals, hazard lights, and reverse lights. Be sure to replace any burnt-out bulbs immediately. In addition, clean the lenses of your lights to prevent discolored or dim lighting.
This simple task can improve your visibility on the road and help prevent any potential accidents. Don't overlook the importance of checking your exterior lights in your vehicle maintenance routine.
Inspect the Battery for Corrosion
Your vehicle's battery is a crucial component that requires regular maintenance to ensure optimal performance. Corrosion can build up on the battery terminals, hindering the flow of electricity and potentially causing your car to fail to start.
To prevent this issue, regularly check for any visible signs of corrosion, such as a white or greenish powder on the terminals. If found, clean the terminals with a mixture of baking soda and water and protect them with a layer of petroleum jelly. Regularly inspecting and cleaning the battery will save you from the inconvenience of a dead battery and costly repairs in the long run.
Schedule Regular Tune-Ups
A tune-up includes a thorough inspection and adjustment of all the key components in your vehicle such as the engine, brakes, and tires. By doing this, any potential issues can be identified and addressed before they turn into expensive repairs.
Regular tune-ups also help improve your vehicle's performance and fuel efficiency, ultimately saving you money in the long run. Make sure to follow your manufacturer's recommended schedule for tune-ups to ensure your vehicle stays in top shape.
If you're considering buying a new car, visit www.cardinalevw.com. They can help you ensure that you choose a low-maintenance vehicle for your needs.
Check Your Brakes
One important aspect of preventative maintenance is checking your brakes. Start by inspecting the brake pads for any signs of wear or thinning. Next, check the brake fluid levels and top it off if necessary. Make sure to also inspect the brake lines and hoses for any cracks or leaks.
It's important to have your brakes professionally checked and serviced at least once a year, or more if you drive frequently. Don't wait until you hear screeching or grinding noises to take care of brake maintenance – stay ahead of the game with regular checks for peace of mind on the road.
Test Your Suspension
This includes checking the shocks, struts, and springs for any signs of wear or damage. It is also important to inspect the steering and alignment components, as well as the tires, to ensure proper balance and stability.
Neglecting suspension maintenance can lead to uncomfortable rides, poor handling, and even accidents. By regularly testing your suspension, you can catch any issues early on and keep your vehicle running smoothly for years to come.
Check and Change Your Oil
Your vehicle is a significant investment, so it's important to keep up with regular preventative maintenance to ensure its longevity and avoid unexpected breakdowns. One crucial task on your checklist should be checking and changing your oil regularly.
This involves regularly checking the oil levels and quality, and changing the oil according to your manufacturer's recommendations. Neglecting to do so can result in engine damage and costly repairs.
During oil changes, the oil filter should also be replaced to ensure optimal performance. Keeping up with this simple yet vital maintenance task will save you money in the long run. It will also keep your vehicle running efficiently.
Inspect All Belts and Hoses
These vital parts help to keep your engine running smoothly, and any wear or damage can lead to costly repairs down the line. Check for cracks, fraying, and proper tension to avoid potential breakdowns.
It is recommended to have a professional car mechanic inspect belts and hoses every 3 months or 3,000 miles to ensure optimal performance and longevity of your vehicle. Don't neglect this crucial step in maintaining your vehicle's health.
Check the Cabin Air Filter
One important item on this list is checking the cabin air filter. This filter is responsible for keeping the air inside your vehicle clean and free from contaminants.
Over time, the filter can become clogged with dirt and debris, reducing its effectiveness. By regularly checking and replacing the cabin air filter, you can ensure that you and your passengers are breathing in clean and healthy air. This small yet important step will also help improve the overall performance and longevity of your vehicle.
A Comprehensive Preventive Maintenance Checklist
Prioritizing vehicle maintenance is crucial for maintaining a safe, efficient, and long-lasting vehicle. In countries with advanced automotive technologies, many are transitioning to digital solutions like Autoflow for a more streamlined and efficient vehicle inspection process, meeting the expectations of today's tech-savvy consumers. By following this preventive maintenance checklist, you can stay on top of regular maintenance tasks and catch any potential issues before they become expensive problems.
Don't delay, start implementing these practices and keep your vehicle running smoothly. Schedule your next maintenance appointment today!
Keep scrolling to discover more tips and tricks.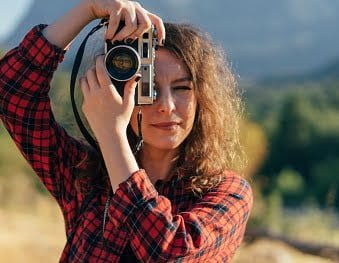 Andrea Parker is a reporter for Zobuz. She previously worked at Huffington Post and Vanity Fair. Andrea is based in NYC and covers issues affecting her city. In addition to her severe coffee addiction, she's a Netflix enthusiast, a red wine drinker, and a voracious reader.