Life in college is an amazing adventure full of learning and personal development. As a seasoned student, I've learned that there are a few basics that make college life much more bearable and even fun. In this piece, I'll share the five things that have made the biggest difference in my academic achievement at university. Let's delve into the world of tech, from must-have devices to time-saving aids.
Table of Contents
Dependable Laptop Makes Everything Easier
Any college student would be lost without a trustworthy laptop. Whether it's for taking notes in class, doing research for homework, or keeping in touch with fellow students, a reliable laptop is an absolute must. You need a device that can keep up with your demanding college schedule, so pick one that fits your demands, runs smoothly, and has a long battery life.
Headphones that Block Out Distractions
Finding a peaceful place to study on a college campus might be difficult. In such a situation, noise-cancelling headphones are an absolute lifesaver. These marvels allow you to carve out your own personal space for study, productivity, or just unwinding at the end of a long day with your favourite tunes.
High-Tech Planner for Constant Efficiency
Keeping on top of all of your due dates, assignments, and extracurriculars is a must. To keep track of tasks, appointments, and other important dates, you should use a planner or smart organiser. Having everything in one location can help you stay organised and on top of things as you progress through college.
A Comfortable, Ergonomic Backpack
Carrying heavy textbooks, a laptop, and other necessities around campus may be a nightmare without a sturdy, well-padded backpack. Try to get a rucksack with a comfortable, well-padded shoulder strap design, as well as multiple compartments to keep your stuff neat and organised.
Energising Snacks That Are Good for You
Due to the hectic nature of a typical college day, healthy meals are often neglected. Keeping nuts, apples, or granola bars in your purse will help you maintain your energy levels all day long. Have healthy alternatives on hand to avoid giving in to junk food cravings.
Convenient, Low-Cost Printer
Having a personal printer in your apartment or dorm room might prevent stressful, time-consuming and perhaps stressful trips to the library or computer lab. Pick a printer that fits your budget but doesn't skimp on quality when printing school documents. Having this on hand can be a lifesaver for those late-night study sessions or document reproduction needs.
Battery Problems? Use This Portable Charger!
In our technological day, having a dead phone battery might cause undue stress. Get a portable charger to make sure your gadgets have juice all day long. This comes in handy while you're in a class for a while, working on a group project, or just walking about campus.
Learning-Improving Collaborative Note-Taking Apps
Successful students actively participate in class and take detailed notes. Apps like Google Docs and Evernote make it easy to create, edit, and share group notes with other students. This promotes a group dynamic conducive to education and guarantees you access to the knowledge and experience of your peers.
Health and Fitness Monitor for Complete Health
Taking care of one's physical and mental health is equally as important as studying in college. A fitness tracker may be like having your own personal health assistant, keeping tabs on your daily activities, tracking your sleep, and prompting you to take breaks when you need them.
The Benefits of Using Two Monitors
A dual monitor arrangement can greatly improve your productivity if your field of study involves graphic design, coding, or any other field that requires multitasking. With so much real estate at your disposal, you can get more done in less time.
Brainstorming Sessions Whiteboard
Visualisation improves the efficiency of brainstorming for tasks and studying difficult topics. Put up a whiteboard in your room or download a whiteboard programme to your computer to facilitate group brainstorming, mind mapping, and problem solving.
Time-Saving Organisational Tool
In college, time management skills are essential. Make use of a time management programme to divide your time between schoolwork, fun, and extracurriculars. This aids in striking a balance between school and extracurricular activities.
Ultimately, the road through college may be both thrilling and difficult. You can get more out of this adventure if you come prepared with the correct gear and supplies. To achieve your academic potential, it is advisable to purchase a dependable laptop, noise-cancelling headphones, and an efficient planner. Use a fitness tracker to keep tabs on your physical and mental health. Finally, use a whiteboard for brainstorming and time management software to maximise your productivity.
FAQs
How would I get through school without a computer?
Although it is possible to succeed in college without a laptop, owning one will make things much easier. If you have a laptop, you can use it to take notes digitally, do research quickly, and gain access to a wealth of online study materials.
Why are noise-cancelling headphones so useful in university?
Particularly helpful for studying and focusing in busy public locations like dorm rooms or libraries is a pair of noise-cancelling headphones.
Do you need to use a group note taking app?
Note-taking apps that encourage group work are helpful for students who want to share knowledge and materials with their peers.
In what ways might college students benefit from using a fitness tracker?
A fitness tracker encourages a healthy and well-rounded lifestyle by keeping track of the wearer's steps, heart rate, and sleep duration.
How about using just one screen for school?
Most college work can be completed on a single monitor, yes. Nonetheless, having two screens can help you get more done at once.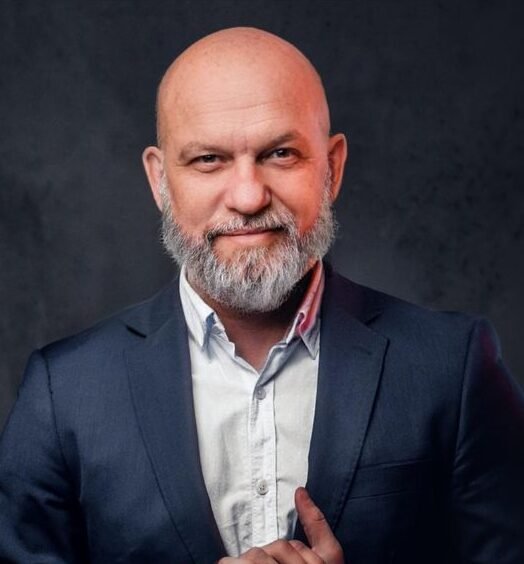 Rene Bennett is a graduate of New Jersey, where he played volleyball and annoyed a lot of professors. Now as Zobuz's Editor, he enjoys writing about delicious BBQ, outrageous style trends and all things Buzz worthy.