The digital revolution has fostered immense innovation across industries, enabling the rise of interconnected ecosystems where technologies converge to create collective capabilities exceeding the sum of parts.

As the ITU notes, sectors like e-health and e-agriculture exemplify how digital technologies are coming together to reshape entire industries. However, some regions still face challenges in fully harnessing the power of integrated IT ecosystems. Robust tools like RMM software can help overcome these obstacles.
By unifying disjointed technologies, RMM lays the groundwork for true digital transformation. This article explores the capabilities of modern remote monitoring and management software, its pivotal role in ecosystem integration, key decision criteria, and the multitude of benefits RMM delivers for organizations seeking to maximize IT investments.
Hurdles in Achieving Comprehensive Digital Ecosystems
The journey towards mature digital ecosystems integrated across tools, teams, and processes involves overcoming complex challenges, especially for organizations in developing regions. According to the ITU, while pockets of digital innovation exist worldwide, many countries still lack the technical maturity seen in advanced economies:
"Although the digital ecosystem has flourished across industries, it has not yet matured in all countries and there are opportunities for further growth."
For global enterprises, this patchwork of digital advancement across their operating sites complicates unification efforts. Disparate systems with sparse interoperability result in data and workflow silos ill-suited for insight sharing and collaboration across locations.
Overcoming these hurdles requires advanced technologies purpose-built to bridge connectivity gaps. This is where innovative RMM tools and software come into the picture.
The Coming of Age of IT Automation Through RMM
To gain a competitive advantage and deliver top-tier internal IT services in an increasingly complex technology landscape, forward-thinking businesses are realizing the untapped potential of RMM software. As Syncro notes, RMM provides real-time monitoring and alerts to maximize uptime while also offering tools like automation, onsite support, and reporting to simplify IT management enterprise-wide.
At its core, RMM software consolidates the monitoring, administration, and servicing of an organization's entire IT infrastructure ecosystem into a single pane of glass. Instead of disjointed systems, RMM compiles data from servers, devices, operating systems, business applications, network equipment, and more into aggregated system-level insights.
Intuitive dashboards provide bird's-eye visibility while relationship mapping illustrates dependencies between components. Configurable alerts notify teams of performance issues or outages before they disrupt workflows.
For administrators, RMM enables managing and remediating devices and applications remotely. Patch management automation enables efficient, consistent software updating rather than manual efforts. Scripts execute routine tasks like installing applications, checking disk space, and rebooting unresponsive devices across the infrastructure in a uniform manner.
As noted in the (R)evolutionize blog, emerging RMM platforms are also incorporating artificial intelligence capabilities to boost automation. Machine learning algorithms identify usage trends and anomalies to recommend optimizations. The future of RMM lies in elevating human capabilities through AI partnerships.
Why Integrating RMM Into IT Ecosystems Matters
As digital transformation initiatives gain momentum, the IT landscape has grown increasingly complex with a deluge of operating systems, enterprise applications, networking components, endpoints, and cloud services. This makes it impossible for organizations to drive progress in silos.
The key to future-proof success lies in unifying solutions into a cohesive ecosystem through robust integrations. Fragmented environments must condense into interconnected systems that provide single sources of truth. Integrated RMM plays a pivotal role in this consolidation by interlinking disparate technologies and data flows.
With RMM serving as the connective tissue between tools, IT teams gain improved visibility into how changes in one application impact others downstream.

Integrated dashboards centralize monitoring, alerting, reporting, and administration instead of tracking multiple platforms. Unified workflows allow smoother handoffs between groups. By enabling ecosystems over egosystems, RMM integration harmonizes people, processes, and systems.
Must-Have Capabilities for Seamless RMM Integration
To truly maximize value from RMM ecosystem integration, organizations must select solutions purpose-built for interoperability and extensibility. Key must-have capabilities include:
Open APIs and Extensible Architecture – The RMM platform should contain APIs and software development kits enabling custom integrations with surrounding IT infrastructure and business systems ranging from ITOps to LIMS.
Bidirectional Data Flows – The RMM solution should transfer data bidirectionally with interconnected systems so insights remain synchronized. Uni-directional data dumps lead to inconsistencies.
Universal Protocol Support – Robust RMM platforms work across communication protocols like SNMP, REST, SSH, and SMTP to facilitate connectivity.
Real-Time Monitoring and Alerting – 24/7 monitoring of performance metrics combined with configurable alerting ensures issues are flagged the moment they occur rather than in hindsight.
Holistic Infrastructure Mapping – Visual relationship mapping provides an at-a-glance view into dependencies between RMM-managed entities so impacts of changes are clear.
Custom Reporting and Dashboards – Enable stakeholders to glean insights into metrics of interest by building customized reports and dashboard layouts through easy drag-and-drop tools.
Workflow Automation – Incorporate connectors to leading workflow automation platforms or provide native RMM workflow engines to standardize common administrative processes across the IT infrastructure.
Role-Based Access Controls – Balance access needs and security through granular permissions so users only see or control what is required by their role.
Mobile Administration – With mobile apps, IT teams can remain connected and make timely changes on the go rather than relying on desktop access alone.
Spotlight: Rapid Micro Biosystems' Growth Direct Integration
Rapid Micro Biosystems' automated microbial quality control platform Growth Direct exemplifies an RMM solution built for seamless integration into existing IT ecosystems.
The platform automates sample incubation, imaging-based enumeration, and data transfer to LIMS, eliminating human effort. Tight bi-directional LIMS integration removes manual result entry, improving efficiency and data integrity.
Specific benefits of Growth Direct's connectivity include:
Automation – Automated imaging, analysis, and results transfer to LIMS reduces manual efforts and human error risks.
Data Integrity – Digital LIMS transfer prevents incorrect manual transcription or manipulation of microbial sample results.
Accelerated R&D – Rapid imaging and growth curve analysis provide quick insights to guide upstream process improvements.
Simplified Validation – Rapid Micro Biosystems offers extensive experience assisting customers in validating Growth Direct's LIMS integration globally.
Enhanced QC – By automatically handling large sample volumes in compliance with regulations, the platform boosts quality control productivity.
Cohesive Architecture – Tight bidirectional integration enables Growth Direct to seamlessly extend customers' existing LIMS investments.
With proven deployments across top biopharma companies, Rapid Micro Biosystems provides turnkey integration services supporting customer success.
Key Decision Criteria for RMM Selection
For organizations evaluating RMM options, the following criteria merit close consideration:
Integration Capabilities – Verify extensive API availability, universal protocol support, bidirectional data flows, and seamless links to existing IT infrastructure.
Scalability – The RMM platform should flexibly accommodate growth from hundreds to tens of thousands of devices.

Interoperability – Choose RMM that works cohesively across varied operating systems like Windows, Linux, and macOS.

Configurability – Opt for highly customizable rules, alerts, permissions, workflows, and dashboard views tailored to your needs.

Embedded Automation – Seeking RMM with native workflow automation and scripting minimizes third-party add-ons needed.

Mobile Administration – Evaluate the availability of well-designed native mobile apps for monitoring and management anytime, anywhere.

Reporting and Analytics – Robust dashboards, historical tracking, and data exports provide actionable business insights beyond technical alerts.

Transforming IT Efficiency Through Connected Ecosystems
By selecting a robust RMM solution purpose-built for interoperability and harnessing its potential to integrate surrounding systems, organizations can transform fragmented IT ecosystems into well-orchestrated environments.
Unifying infrastructures and datasets prevent critical information from slipping through the cracks across operational silos. RMM enables harmonizing workflows across groups so handoffs are seamless.
With RMM serving as the digital glue binding systems together, IT teams gain unprecedented visibility into data trends, performance indicators, and system interdependencies that surface actionable insights.
Ultimately, the future belongs to connected enterprises breaking down legacy divisions between technologies, processes, and people. Integrated RMM lays the data foundation for this digital transformation.
As ecosystems coalesce, organizations unlock enhanced scalability, resilience, efficiency, and collective intelligence fueling the next generation of digital innovation and competitive readiness.
FAQs About RMM Integration

What are some key challenges companies face when integrating RMM software with existing IT ecosystems?
Typical challenges include technical compatibility issues, problems migrating historical data, lack of in-house integration expertise resulting in delays, and difficulty demonstrating regulatory compliance post-integration.

How can automated RMM solutions like Growth Direct enhance data integrity and consistency?
By removing manual microbial sample handling and digitally transferring results to LIMS, automation reduces transcription errors and tampering risks. It also minimizes incorrect loading or incubation.

What are the most important criteria to evaluate when selecting an RMM system for ecosystem integration?
Top criteria include integration capabilities, interoperability, scalability, configurability, embedded automation, mobility, analytics, compliance readiness, and future-proofing via AI.
Bottom Line
As digital transformation accelerates, the ability to unify data and insights across disparate technologies is imperative for organizations seeking to maximize IT investments while fueling growth.

By homing in on solutions like RMM software purpose-built for open integration using decision criteria focused on connectivity, IT groups can consolidate fragmented technical ecosystems into unified engines of digital innovation. With the right vision and tools, the manifold benefits of technology convergence can be realized anywhere.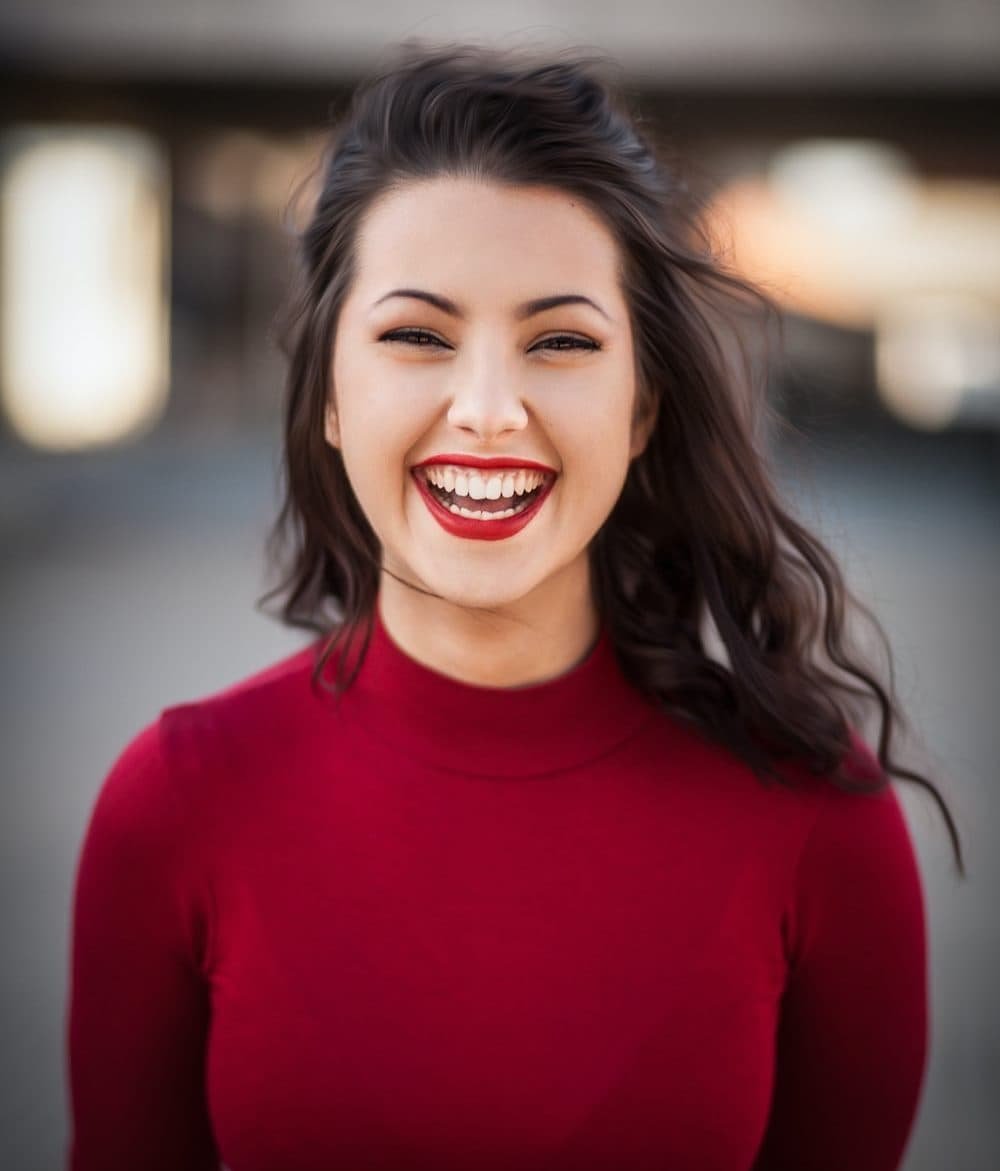 Veronica Baxter is a writer, blogger, and legal assistant operating out of the greater Philadelphia area.