In the fast-paced world of furniture e-commerce, staying ahead of the competition and catering to the ever-evolving needs of your customers is crucial. One powerful tool that has revolutionized the industry is data analytics. By harnessing the potential of data, furniture e-commerce businesses can enhance their customers' shopping experience, making it more personal and engaging. In this article, we'll explore how data analytics, along with augmented reality furniture visualization, can transform the furniture shopping journey.
Table of Contents
Understanding the Furniture E-commerce Landscape
Before we dive into the world of data analytics and AR, let's take a moment to understand the current state of furniture e-commerce. The industry has seen significant growth over the past few years, with more consumers turning to online platforms to purchase furniture. However, with this growth comes increased competition, and providing a personalized shopping experience is a key differentiator.
The Role of Data Analytics
Data analytics is the process of examining, cleaning, transforming, and modeling data to discover meaningful insights, inform decision-making, and support strategic goals. In the context of furniture e-commerce, data analytics plays a pivotal role in several aspects:
1. Customer Profiling and Segmentation
Data analytics allows businesses to create detailed customer profiles. By analyzing purchase history, browsing behavior, and demographic information, companies can segment their customer base effectively. This segmentation is invaluable for tailoring marketing strategies, product recommendations, and personalized offers.
2. Personalized Product Recommendations
One of the most tangible ways data analytics enhances the shopping experience is through personalized product recommendations. By leveraging customer data, e-commerce platforms can suggest furniture items that match a customer's style, preferences, and past purchases. This not only streamlines the shopping process but also increases the likelihood of making a sale.
3. Inventory Management and Demand Forecasting
Effective inventory management is crucial in the furniture e-commerce industry. Data analytics can help businesses optimize their inventory by predicting demand patterns and ensuring that popular items are consistently in stock. This minimizes the risk of overstocking or understocking and maximizes profitability.
Augmented Reality Furniture Visualization
While data analytics empowers businesses with customer insights, augmented reality takes the shopping experience to a whole new level. AR technology enables customers to visualize how furniture items will look in their own homes before making a purchase. Integrating AR into the shopping journey has numerous benefits:
1. Enhanced Product Visualization
Augmented reality allows customers to superimpose 3D models of furniture into their living spaces using their smartphones or tablets. This immersive experience helps them make more informed decisions and reduces the likelihood of post-purchase regret.
2. Increased Confidence in Purchases
By providing a realistic preview of how furniture will fit and look in a room, AR builds customer confidence. This not only results in higher conversion rates but also reduces the number of returns, which can be a costly issue in the furniture e-commerce sector.
3. Customization and Personalization
AR technology can facilitate customization by allowing customers to experiment with different colors, fabrics, and configurations. This level of personalization can greatly influence a purchase decision, as customers can design furniture that aligns perfectly with their preferences and existing décor.
Combining Data Analytics and Augmented Reality
The true power of data analytics in personalizing the furniture shopping journey is unleashed when it's seamlessly integrated with augmented reality. Here's how these two technologies can work together to create a unique and tailored shopping experience:
1. AR-Based Data Collection
AR applications can collect real-time data on customer interactions. For example, by tracking which furniture items customers spend the most time viewing, businesses can gain valuable insights into their preferences. This data can be fed into analytics tools to refine customer profiles and recommendations further.
2. Real-time Personalization
When a customer uses an AR app to visualize furniture in their space, the data analytics engine can provide real-time recommendations for complementary items. For instance, if a customer is visualizing a sofa, the system can suggest matching coffee tables or accent chairs.
3. Targeted Marketing
Data analytics can help businesses target customers with personalized marketing campaigns based on their AR interactions. If a customer has frequently used the AR app to visualize bedroom furniture, they can receive targeted promotions and discounts on bedroom sets.
4. Continuous Improvement
The combination of data analytics and AR also allows for continuous improvement. By analyzing which AR features are most popular and effective, businesses can refine and expand their AR offerings to better meet customer needs.
Overcoming Challenges
While data analytics and augmented reality offer tremendous potential, there are challenges to overcome. Ensuring data privacy and security is paramount, as customers may be hesitant to provide personal information for fear of misuse. Striking the right balance between personalization and privacy is crucial.
Additionally, businesses must invest in the infrastructure and technology required for implementing AR and data analytics effectively. This can be a significant upfront cost, but the long-term benefits in terms of increased sales and customer satisfaction often outweigh the initial investment.
Conclusion
The fusion of data analytics and augmented reality technology represents a powerful synergy for furniture e-commerce businesses. By collecting, analyzing, and utilizing customer data, companies can create a highly personalized shopping experience. When augmented reality is added to the mix, customers can make more informed decisions and visualize how furniture will fit into their own spaces. As the industry continues to evolve, staying at the forefront of these technologies can be a game-changer for furniture e-commerce businesses.
In the competitive landscape of furniture e-commerce, harnessing the power of data analytics and augmented reality furniture visualization is not just an option; it's a necessity. It's about providing a shopping experience that is not only convenient but also deeply personal and engaging, and that's where the future of furniture e-commerce lies.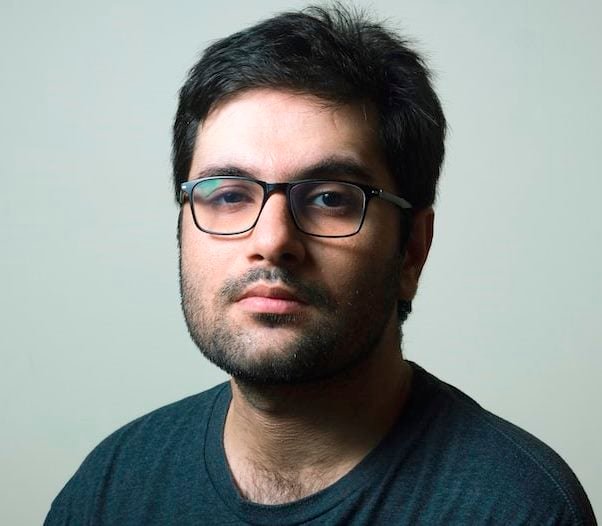 Barry Lachey is a Professional Editor at Zobuz. Previously He has also worked for Moxly Sports and Network Resources "Joe Joe." he is a graduate of the Kings College at the University of Thames Valley London. You can reach Barry via email or by phone.