You probably rely on drugs on a daily basis to relieve your migraine or sore throat. But before these drugs get to you, they first go through two important processes.
Drug discovery and drug development are both crucial in the pharmaceutical department. They are very unique but interconnected for the manufacturing of new drugs.
Table of Contents
But how exactly can you differentiate between them?
Well, firstly drug discovery is basically the identification of a new medication while drug development is the entire process of manufacturing these drugs. They fall within different fields: drug discovery belongs to the biotechnology field and drug development is related to pharmaceutical science.
Now, in this article, you will get some comparisons by which you can identify between drug discovery and development. So, stay tuned!
Drug Discovery vs Drug Development: The Ultimate Comparison:
Drug manufacturing has actually undergone these two processes since ancient times. Both are time-consuming and extremely costly. However, let's now begin the ultimate comparisons!
| | | |
| --- | --- | --- |
| Key Differences | Drug Discovery | Drug Development |
| Objective | Pinpointing new molecular targets for the treatment of a specific disease. | Evaluating the discovered compounds and turning them into medications. |
| Prime Focus | Target identification; hit to lead; lead optimization | Clinical research; FDA review; post-marketing monitoring |
| Testing Process | Preclinical testing on animals in laboratories | Preclinical testing for toxicology; clinical trials on humans. |
| Results | Researched compounds that can be therapeutic agents | Regulatory approval for making these drugs available to the population |
| Challenges | Identifying a proper target for preparing compounds with desired properties. | Ensuring safety for regulatory conformity to get market approval. |
Objective
Drug Discovery
Drug discovery focuses on finding out potential molecules which can be turned into medicines. It is mainly done to discover the possible remedy to diseases that are considered untreatable.
Drug discovery undergoes a series of testing and a lot of research. The main motive is to find the target where the drug is meant to perform.
New candidates of compounds are also discovered to work on the target. These compounds are later turned into promising therapeutic potentials.
Hence, by discovering proper medication, scientists are taking part in healing the world.
Drug Development
Drug development follows many phases to develop therapeutic candidates, pass regulatory approval, and then analyze its activity in the market.
This is once again, done with a series of testing. Research is carried out to find out the perfect dose for the human body. Not only that, these drugs are applied to human volunteers.
This is how the potential side effects on humans can be analyzed. The FDA investigates new drugs before sending them off to the market. Then the drugs are made available to the public and also further examined.
Prime Focus
Drug Discovery
One of the initial focuses for drug discovery has to be target identification. Tiny molecules, eg proteins and nucleic acids are analyzed through thorough laboratory research in order to find a suitable therapeutic compound.
Next is hit to lead which helps to design these chemical compounds so that they can interact with the target. Lead generation helps to regulate the activity of a specific target using these potential compounds.
Finally, these promising lead compounds undergo lead optimization to turn into preclinical candidates. Here, these molecules are refined through a series of testing.
Drug Development
The primary focus for drug development is clinical testing. The test molecules are first tested to get the optimum dosage for the patients.
Next, they are subjected to humans who willingly volunteer for drug testing. Clinical trials are done to ensure drug safety and its potential side effects on humans.
After that, the FDA analyzes the necessary documentation for these drugs. If they believe it is safe for humans, then the drug passes regulatory approval. At last, they are made available in the market.
Now, post-marketing surveillance is carried out to monitor if these drugs are actually safe to use in real-world settings.
Testing Process
Drug Discovery
Preclinical testing is carried out in drug discovery. Here, the drugs are thoroughly researched in laboratories.
Even though animal testing has raised a lot of concerns over the years, the potential therapeutical compounds are subjected to animals.
Animals help to demonstrate the possible effects of these potential drugs and how they will work on actual humans.
This research is done to find out the efficacy, absorption, and toxicity of these drug candidates. Hence, preclinical testing is essential.
Drug Development
Drug development has consistent tests: preclinical and clinical trials are done here. Preclinical tests are done on animals to find out the toxicology of the potential drugs.
This helps to gather more consistent data for further use. Simultaneously, clinical trials are carried out on humans. Firstly, the drugs are used on a number of volunteers to study the potential.
Then these are applied to a handful of humans who have a particular disease. So, this helps to achieve detailed information on how the drug works for the specific illness.
Results
Drug Discovery
The successful outcome of drug discovery is the identification of therapeutic compounds. These should have the desirable properties to make potential drugs.
These molecules are researched for efficacy and safety. It assists in discovering chemical compounds that can interact with specific targets involved in a disease.
The lead molecules show promise as potential therapeutic agents in future drug development. Hence, the results are the starting points for further development in the drug development process.
Drug Development
The results of drug development consist of FDA approval as well as effective drugs for patients. This involves submitting data from preclinical and clinical studies.
The drugs are only sold to the market only if the FDA approves them. The drugs then become available for patients to use.
These medications are intended to treat conditions so as to improve human health. They are also tracked after being available in the market to look after their side effects on humans. Hence, these outcomes are providing patients with new treatment options for various diseases.
Challenges:
Drug Discovery
Many diseases are complex involving complicated molecular compounds. Hence understanding the underlying biology of diseases can often be very difficult.
Again, identifying suitable therapeutic targets can be challenging. It requires extensive research across different principles. It is also time-consuming to analyze the potential targets even though it is crucial.
Developing lead compounds with the desired properties is a significant challenge itself. Assessing the potential safety risks and toxicities is critical for patient safety.
Resistance power of drugs should not be overlooked. It means that drug discovery faces a significant amount of challenges.
Drug Development
Drugs are for curing human diseases. They also help to relieve joint pains. It is undoubtedly a challenge to make the drugs properly so that they work effectively.
The toxicity of these drugs should also not be overlooked. Otherwise, they can flare up allergies or trigger other side effects on the human body. It is also a challenge to regulate clinical trials.
It is often difficult to track so much data. Waiting for FDA approval is the most critical part. So, drug development also undergoes a series of challenges.
Bottom Line
If you haven't left our article yet, you can definitely differentiate drug discovery and its development. Both of them are critical processes that require a huge chunk of the researcher's time. However, these processes help humans to survive.
In short, drug discovery and drug development are the most important stages of drug manufacturing. Both require almost a decade to properly develop and are extremely expensive.
Drug discovery pinpoints molecular compounds to treat diseases while drug development evaluates them for market approval. They even go through different techniques and tests. One is done on animals and the other on humans.
However, they face different challenges. Even then, they manage to mitigate them and eventually reach their goal to produce safe drugs. This is how drug discovery and drug development heal the world.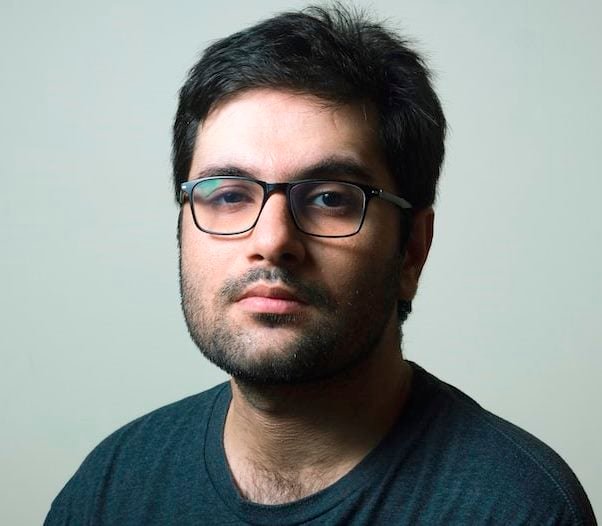 Barry Lachey is a Professional Editor at Zobuz. Previously He has also worked for Moxly Sports and Network Resources "Joe Joe." he is a graduate of the Kings College at the University of Thames Valley London. You can reach Barry via email or by phone.