Developing and improving skills and qualifications is necessary to stand out in the job market.
Research and analyze hiring trends to identify essential skills and qualifications for specific job roles.
Transferable skills can be applied across different industries, making them an asset for job seekers.
Emphasize soft skills such as communication, teamwork, and time management to increase chances of success.
Leverage online resources, social media platforms, and professional networking sites like LinkedIn to stay competitive in the job market.
The pandemic has drastically transformed the job market, causing businesses to close, companies to shift operations, and thousands of people to lose jobs. Amidst these challenges, it is crucial to equip oneself with the necessary skills and qualifications to stand out in the job market.
The current job market is saturated with applicants looking to secure a job. As such, it is necessary to be better equipped with the required skills and qualifications to stand out.
A recent survey on career development revealed that 85% of hiring managers believe that candidates should demonstrate a commitment to continuous learning. Hence, developing and improving one's skills and qualifications is essential to maximize one's job chances.
This blog post will discuss the importance of equipping oneself with career opportunities and how to navigate different career pathways.
Identifying In-Demand Skills and Qualifications
To equip oneself better, it is crucial to identify and understand the in-demand skills and qualifications within the job market. Research and analysis can help identify specific job roles' essential skills and qualifications.
Some of the most sought-after skills in recent times include data analysis, coding skills, communication ability, critical thinking, and adaptability. Once these skills are identified, one can start investing time and effort to develop the chosen expertise.
Researching and Analyzing Market Needs
It is also essential to research and analyze market needs to understand hiring trends in the job market. LinkedIn, Glassdoor, and Payscale can help identify the job titles, skills, and qualifications in demand, the hiring sectors, and the regions where job opportunities are available.
A thorough analysis of these trends can provide insight into industry growth, allowing job seekers to focus on sectors with job growth potential.
Recognizing Transferable Skills
Transferable skills are flexible skills that can be applied across different industries. Identifying and developing transferable skills that can be used in various roles and industries is essential.
Some examples of transferable skills include project management, problem-solving, communication, and leadership skills.
Emphasizing Soft Skills and Adaptability
In addition to technical skills, it is essential to emphasize soft skills, such as communication, collaboration, creativity, and adaptability.
According to a study by LinkedIn, the top three skills that companies want to see from employees are communication, teamwork, and time management. Developing these soft skills can increase one's chances of success in the job market.
Navigating Career Pathways and Opportunities
Besides gaining skills and qualifications, navigating different career pathways is essential to secure a long-term, fulfilling career. Here are some ways to do so:
Internships
Internships allow individuals to gain exposure and relevant experience in a specific field or industry. It can help individuals acquire valuable skills and knowledge that can become assets when looking for a job.
Apprenticeships
Apprenticeships offer opportunities for individuals to develop practical skills and industry-specific knowledge. It is an excellent way to gain hands-on experience and secure a job.
Experiential Learning
Experiential learning programs offer opportunities to apply learned skills and knowledge in real-life scenarios. They can help individuals acquire experience, build resumes, and make valuable connections in their industry.
Equipping Yourself With the Right Tools and Knowledge
One of the keys to success in today's job market is ensuring you have the right skills and knowledge required for the job. To keep up with the rapidly changing work landscape, here are some things to consider:
Continuous Learning and Professional Development
Continuous learning and professional development do not have to be time-consuming or expensive. Make the most of online resources, including Massive Open Online Courses (MOOCs), online training programs, webinars, and e-books that are readily available online.
This will enable you to learn at your own pace and keep up with the trends and technologies relevant to your field.
Leveraging Technology and Online Resources
Technology can give you a significant advantage in advancing your career. It can help you stay updated with the latest trends and developments in your field and which skills are sought after in the industry.
Leverage social media platforms, online job boards, and professional networking sites like LinkedIn to find suitable jobs and showcase your skills and expertise to potential employers.
To illustrate, investing in a reliable technology provider like Dell Technologies in the Philippines can make a significant difference in helping you stay competitive in the job market.
With Dell's cutting-edge technology, you can stay connected with your network, perform complex tasks at lightning speed and access a wide range of professional development resources at your fingertips.
Dell Technologies is a global leader providing cutting-edge technology solutions to businesses and individuals. Their products and services allow individuals to stay connected, productive, and secure wherever they are.
Their Dell Career Development program has been designed to equip individuals with the knowledge, skills, and tools required to take on new levels of responsibility in their respective fields. Using their technology and resources, you can confidently sell yourself and your skills in this evolving job market.
Networking and Building Industry Connections
Finally, building industry connections can go a long way in advancing your career. Attend networking events in your area, and participate in online forums and community groups relevant to your industry.
Constantly look for new opportunities to connect and build meaningful professional relationships to help you stay relevant and ahead of the game in your industry.
In conclusion, equipping oneself with the right skills and qualifications is crucial to successfully navigate the evolving job market.
Identifying in-demand skills, researching market needs, recognizing transferable skills, and emphasizing soft skills and adaptability can increase one's chance of getting hired.
Navigating different career pathways like internships, apprenticeships, and experiential learning opportunities can offer valuable experience and connections. One can secure long-term, fulfilling career opportunities with solid skill sets and strategic pathways.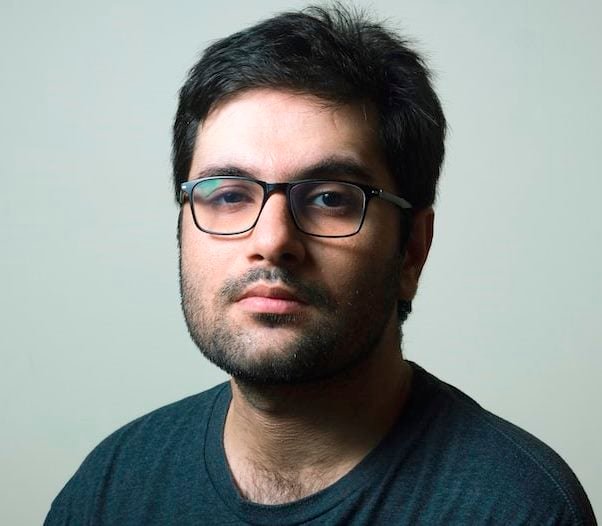 Barry Lachey is a Professional Editor at Zobuz. Previously He has also worked for Moxly Sports and Network Resources "Joe Joe." he is a graduate of the Kings College at the University of Thames Valley London. You can reach Barry via email or by phone.