The life sciences and healthcare industries are undergoing rapid digital transformation. From immersive technologies like augmented reality (AR) and virtual reality (VR) to artificial intelligence (AI) and big data analytics, digital innovations are revolutionizing healthcare marketing and engagement strategies. This article explores some key digital marketing trends shaping the future of life sciences promotion.
Embracing Immersive Technologies: VR and AR in Biotech Marketing
The transformative role of VR and AR in life science marketing, such as in Biotech, is undeniable. The projected USD 18.5 billion market for augmented and virtual reality in healthcare by 2032 shows these technologies are vital. These are not only trends. .
VR and AR are revolutionizing everything. It's evolving from surgical training and medical education to preoperative evaluations and patient engagement. These technologies are evolving from training and education to patient engagement and preoperative evaluations. They create immersive 3D environments for life sciences companies to showcase their solutions.
For example, VR lab tours let stakeholders experience facilities without geographical limits. These initiatives boost engagement and buy-in. VR and AR have extensive applications. It's ranging from virtual anatomical models to customized prosthetic limb previews.
Life sciences use big data, machine learning, and analytics. It uses these as insights into healthcare professionals. It helps tailor their approach. Powerful algorithms comb through data points like:
Specialization
Prescribing patterns
Conference and webinar at/tendance
Content engagement
And product recommendations.
Armed with these insights, biotech marketers can deliver hyper-targeted and personalized initiatives. These includes:
AI-curated content recommendations based on engagement data
Predictive lead scoring models to identify motivated prospects
Customized product samples for specific specializations
Tailored messaging aligned to persona pain points
Retargeting campaigns with personalized creative
Data-driven personalization delivers timely, relevant information and solutions. It matches the right data with the right individual. For instance, an oncology startup used an algorithm to send personalized content to oncologists. This approach is tailored to their specialization and engagement data.
We must understand that these technologies are not only about creating virtual experiences. They are part of a broader movement towards personalization, driven by data and AI.
The Power of Personalization: Data-Driven Marketing Campaigns
The rise of data analytics and AI shapes biotech marketing strategies. In 2022, VR technology made up over 25% of the healthcare AR/VR market. This surge underscores the industry's shift towards tailored experiences. It ensures that each interaction is relevant and resonates with the target audience.
Leveraging big data and predictive analytics, life sciences companies can gain deep insights into healthcare professionals' preferences and needs. This allows hyper-targeted marketing initiatives like personalized product recommendations and AI-curated content.
Data-driven personalization delivers the right information to the right person at the right time. For example, an oncology startup developed an algorithm to deliver customized content to oncologists. They did it based on their specialization and engagement data. The campaign achieved a 63% conversion rate, demonstrating the power of tailored marketing.
While personalization is carving a niche for itself, the voice of authority cannot be ignored. The biotech industry values collaboration with thought leaders to amplify its message and reach.
Amplifying Brand Voice: Influencer Partnerships in Biotech
The strategic importance of collaborating with industry thought leaders is evident. With venture capital giants like Andreessen Horowitz and Lux Capital investing in AR/VR spaces, the message is clear: credibility and visibility go hand in hand. Partnering with experts helps biotech firms expand their reach and build trust.
A gene-editing startup partnered with two renowned genomics scientists, gaining access to their vast network of connections. The influencer advocacy helped establish the unknown startup as an authority, accelerating its growth. Such strategic alignments amplify a brand's voice by leveraging the goodwill and reputation of experts. The impact spans credibility, awareness, and lead generation.
Some examples of impactful partnerships include:
An AI-based drug discovery startup collaborating with a renowned biologist to co-author a research paper. This built immense credibility amid VCs.
A MedTech company sponsoring podcast episodes featuring conversations between its founder and a surgery pioneer. This generated interest in the startup's robotic surgery platform.
A pharmaceutical firm engaging many KOLs to create a video library about arthritis management. The influencer advocacy helped establish domain authority.
Such partnerships allow emerging brands to tap into the goodwill and reputation of experts in their field. Instead of competing against established players on their own, strategic alignments amplify a startup's voice and help engage in previous unreachable audiences. The benefits often include increased awareness, credibility, lead generation, and growth.
Beyond the voice of influencers, another form of engagement is captivating audiences worldwide. It's the allure of interactive content, which, when combined with gamification, offers a unique blend of education and entertainment.
Engaging the Audience: Interactive Content and Gamification
The evolution of educational content in the biotech industry is nothing short of revolutionary. In 2022, the revenue from surgery applications in the augmented & virtual reality healthcare market was a whopping USD 727.5 million. This highlights the appetite for interactive tools that educate and engage.
From AR-enabled drug discovery simulations to VR surgical training environments, interactive content provides an immersive educational experience that resonates with modern audiences. Combining such content with gaming elements also facilitates learning complex biotech concepts in an entertaining format.
As digital transformation accelerates, life sciences companies embracing such innovations will gain a competitive edge and engage stakeholders meaningfully amid information overload.
The Future of Biotech Marketing is Digital
From VR lab previews and data-driven personalization to thought leadership collaborations and interactive content, digital marketing innovations are revolutionizing healthcare and life sciences promotion. As this industry leans further into the digital landscape, success will depend on staying ahead of the curve and leveraging technologies to excite, educate and convert audiences. The future belongs to biotech marketers who embrace digital transformation with creativity and vision.
FAQs in Revolutionizing Healthcare Promotion
How are VR and AR enhancing the patient experience in biotech?
Provide immersive 3D environments, from preoperative evaluations to customized prosthetic previews.
What is the role of data analytics in biotech marketing personalization?
Big data and predictive analytics enable hyper-targeted initiatives based on stakeholders' preferences and engagement.
How do influencer partnerships benefit emerging biotech firms?
Partnerships with experts lend credibility and amplify brand awareness amid unknown startups.
Conclusion
Digital innovations are transforming healthcare marketing. Technologies like VR, AR, AI, and data analytics are enhancing patient experiences. These tools personalize marketing efforts. Partnering with influencers and creating interactive content also play vital roles in building credibility and engaging audiences. As we move forward, embracing these digital tools will be crucial in the evolving landscape of biotech marketing.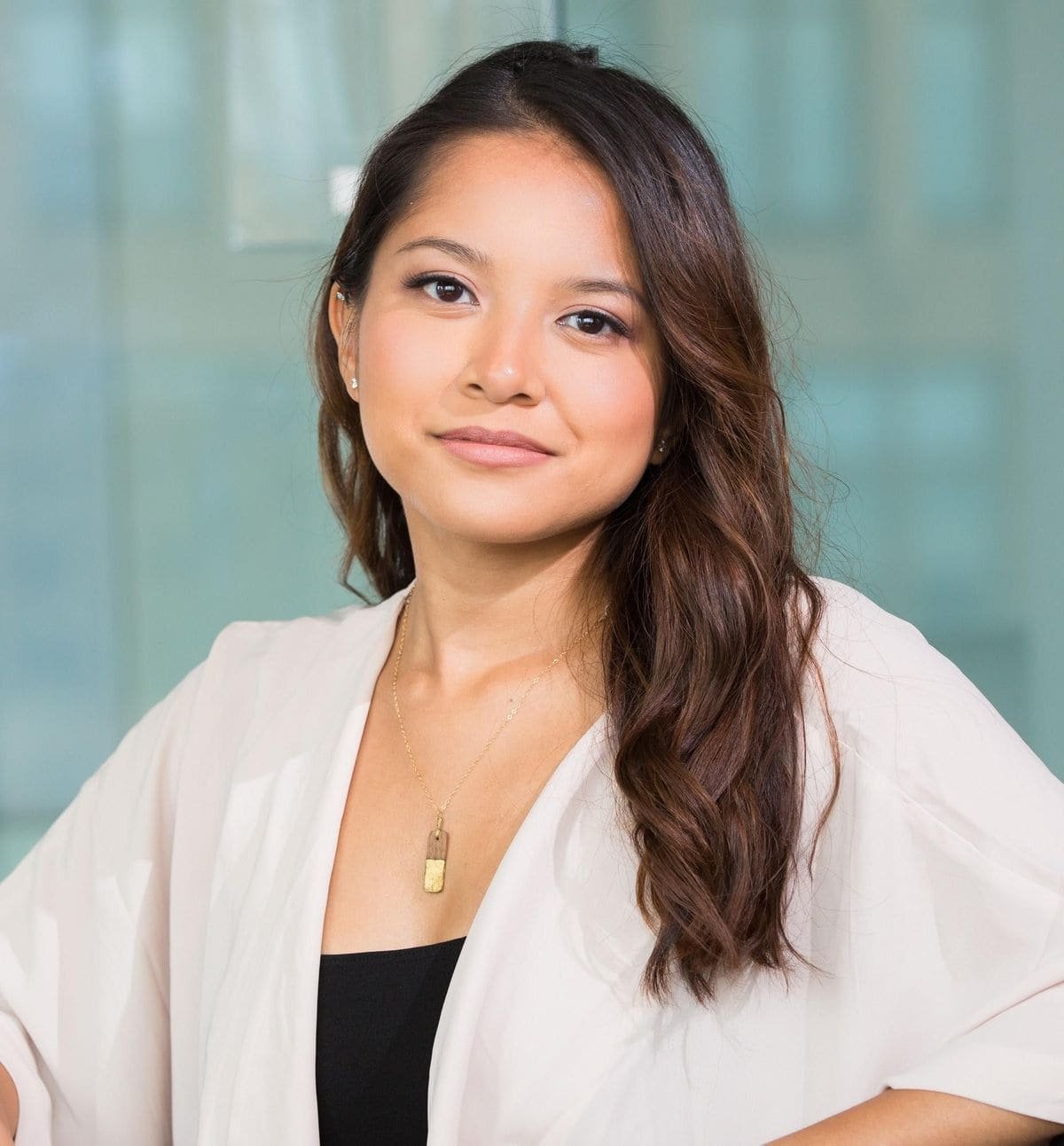 Rosette has a knack for anything DIY. She spent her younger years learning about the different hardware tools, lighting, and equipment in the hopes of establishing a hardware business in the future. Her career options may have changed, but today, she continues to write so passionately about her first love.