The digital transformation has drastically impacted how we manage data. With the exponential growth of data from smart devices, cloud services, and online activities, effective data governance is crucial for homes to safeguard their digital information. This article will explore the fundamentals of data governance and how it can help secure your home's data in the digital age.
The Digital Transformation of Homes
The concept of a "smart home" has evolved rapidly over the past decade. It encompasses a wide range of devices and systems designed to enhance convenience, security, and energy efficiency.
Here will explore the fundamentals of what is data governance and how it can help secure your home's data in the digital age. Here are some common elements of a modern digital home:
Smart Security Systems: Video doorbells, surveillance cameras, and motion sensors allow homeowners to monitor their property remotely and receive instant alerts in case of suspicious activity.
Smart Thermostats: These devices enable precise control over heating and cooling systems, optimizing energy usage and comfort.
Voice-Activated Assistants: Voice-activated speakers like Amazon Echo and Google Home provide hands-free control over various devices, answer questions, and perform tasks through voice commands.
IoT Appliances: Internet-connected appliances such as refrigerators, washing machines, and ovens offer remote control and advanced features through smartphone apps.
Home Automation: Centralized systems allow homeowners to automate tasks like lighting, blinds, and even pet care.
While these innovations have undoubtedly improved our quality of life, they also generate vast amounts of data. This data, if not managed and protected adequately, can pose significant risks to our privacy and security.
Data Governance Challenges in Smart Homes
Interoperability Complexities
A major challenge in smart homes is the interoperability of devices from different manufacturers. Smart thermostats, lighting systems, security cameras, and voice assistants often come from various sources, each with its proprietary software and protocols.
This lack of standardization can make it difficult to implement consistent data governance practices across the entire ecosystem. Homeowners may find it challenging to manage and secure data when devices don't seamlessly integrate.
Data Complexity and Overload
With the proliferation of smart devices, data generated within a smart home can quickly become overwhelming. Each device collects data, and managing, categorizing, and securing this data can be a daunting task.
Without clear policies and procedures in place, homeowners may struggle to effectively govern the vast amount of data being generated. This complexity can lead to oversights and potential vulnerabilities in data security.
Security Updates and Legacy Devices
Keeping smart devices secure requires regular software updates to address vulnerabilities. However, not all devices receive timely updates, especially older or discontinued models. This poses a significant challenge, as unpatched devices can become entry points for cyberattacks.
Homeowners must grapple with the dilemma of balancing the convenience of legacy devices with the security risks they may pose. Finding solutions to ensure the ongoing security of these devices remains a pressing issue.
The Cornerstones of Effective Data Governance
Privileged access control: Managing administrative access to data through robust identity and access management. Studies show that over 80% of data breaches involve compromised privileged credentials.
Data usability: Ensuring data remains available, accessible, and understandable to authorized users. Poor usability diminishes data's value.
Data integrity: Safeguarding accuracy and consistency of data throughout its lifecycle. Data lacks integrity if it is incorrect, duplicated, outdated, or incomplete.
Data security: Protecting confidentiality, integrity, and availability of data via cybersecurity tools and policies. Verizon's research reveals that 90% of breaches are motivated by financial or espionage goals.
With data growing exponentially, traditional governance methods like spreadsheets and manual audits cannot scale. Modern solutions utilizing automation and AI are becoming imperative.
Seven Imperatives for Effective Data Governance
To master data governance, organizations must embrace seven key imperatives, they are,
Gain complete visibility: Discover all data sources through enterprise search, classification, and mapping. Obscured data leads to blind spots.
Ensure scalability: Implement flexible governance that can seamlessly adapt to changing data landscapes. Rigid, manual controls fail with data growth.
Discover and classify data: Leverage techniques like AI to automatically scan, classify, and tag data based on sensitivity, origin, and usage.
Control access and enforce policies: Manage permissions and constantly monitor access to safeguard against misuse or theft. Authentication and encryption provide additional security.
Streamline compliance reporting: Automate control testing and audits for proofs of compliance, enabling rapid responses to regulators.
Secure third parties: Vet cloud apps and services for compliance with internal governance standards to close vendor risk gaps.
Educate employees: Mitigate insider threats via security awareness training and ensure staff cooperation with governance protocols.
The Interplay Between Data Security and Data Governance
Data security and data governance have a symbiotic relationship – weak governance practices lead to increased security risks, while strong governance enhances data protection and compliance.
Data breaches now cost organizations over $120 million on average in penalties and damages. The rapid evolution of disruptive AI systems like ChatGPT that are built on huge troves of data makes responsible data governance even more important for ethics and risk mitigation.
Conclusion
In the modern digital era, being good stewards of data through robust governance is crucial to ensure smooth business operations and sustain customer trust. Finally adhering to the principles of robust data governance can help homeowners overcome the complex data challenges introduced by digital transformation. A proactive approach to governing access, usage, and flow of data is fundamental to fully secure and extract value from home digital assets in the modern era.
Frequently Asked Questions
How does "dark data" impact the security and governance of digital information at home?
Dark data refers to information collected but not analyzed or used. It obscures compliance gaps and heightens breach risks since unmanaged data is more vulnerable. Proper governance provides visibility into dark data.
What risks do "shadow IT" and "shadow data" pose for home digital information?
Shadow IT refers to unauthorized apps and services outside governance oversight. It can needlessly expose sensitive personal data. Shadow data in uncontrolled repositories also evades security controls. Visibility and education help mitigate these risks.
How can homeowners ensure third-party services follow sound data governance practices?
Homeowners should thoroughly vet cloud apps, IoT devices, and digital services for security features, governance capabilities, and compliance assurances before adoption. Aligning their policies with internal governance standards is key.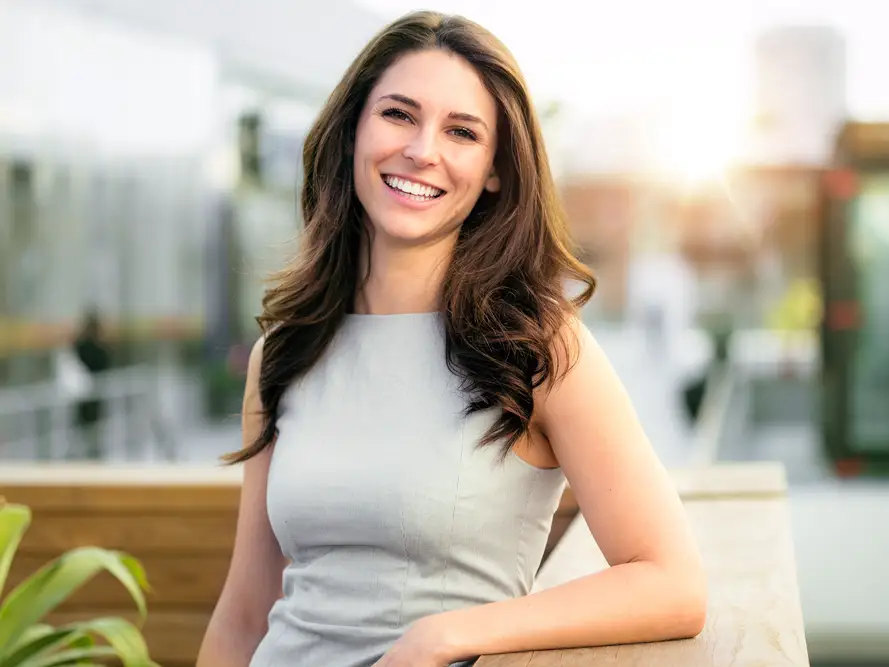 Rachel Dixon works on Business, travel and features blogs at Daily Mid Time and Zobuz. She has passionate for travelling and cooking. Spending time with family as well as on internet to enhance her capabilities for well orientated content creation and blog writing.