We understand that having a bright, confident smile is important to you. If you're considering teeth whitening, you may have heard mixed opinions about its effects on dental health.
In this article, we will address the question: Is whitening your teeth bad? We'll provide you with accurate information. Read on to get your guide on how to safely achieve a dazzling smile!
Table of Contents
What Is Teeth Whitening and How Does It Work?
Teeth whitening is a popular cosmetic dental procedure. It aims to remove stains and discoloration from the teeth. This results in a brighter and more radiant smile.
It involves the use of bleaching agents that penetrate the tooth enamel. It breaks down the stains, restoring the natural whiteness of the teeth.
There are various methods available. It's essential to consult with a dental professional. This is to determine the most suitable option for your specific needs.
Is Whitening Your Teeth Bad?
Teeth whitening is safe when performed under the supervision of a dental professional. It should follow the recommended guidelines. However, it's crucial to understand that each person's dental health is unique.
Before undergoing any whitening treatment, you should consult with your dentist. They will evaluate your oral health. They will advise you on the most suitable whitening options for you.
By seeking professional guidance, you can ensure that the treatment is performed safely.
Potential Risks of Teeth Whitening
While teeth whitening is generally safe, it's important to be aware of potential risks. Some individuals may experience temporary tooth sensitivity during or after the treatment.
This sensitivity usually subsides shortly after the treatment is completed. Using desensitizing toothpaste or gels can help alleviate any discomfort.
Whitening agents come into contact with the gums. This may cause temporary irritation or sensitivity. It's essential to follow the instructions provided by your dentist. You can also check the guide from the product manufacturer. This is to minimize gum contact and avoid potential irritation.
When performed properly, the treatments do not cause permanent damage to tooth enamel. However, overusing teeth whitening products can lead to enamel erosion.
This can also happen when you use improper techniques. This emphasizes the importance of following professional recommendations and guidelines.
How Often Is it Safe to Whiten Your Teeth?
The frequency of teeth whitening depends on several factors. This may include the method used and individual oral health. Professional teeth whitening treatments generally yield faster and longer-lasting results.
It is recommended to wait at least six months before undergoing another treatment. For at-home whitening kits, it's important to follow the instructions.
You should not exceed the recommended usage frequency. Overusing whitening products can increase the risk of tooth sensitivity and gum irritation.
Alternatives to Traditional Teeth Whitening
Teeth whitening is a popular and effective method for achieving a brighter smile. But, there are alternative cosmetic dental procedures. These can also help improve the appearance of your teeth. Let's take a closer look at some of these alternatives.
Dental Veneers
Dental veneers are thin, custom-made shells. They are designed to fit over the front surface of your teeth. They are typically made of porcelain or composite material.
They provide a natural-looking and long-lasting result. They can mask discoloration and stains. They can even cover minor tooth imperfections such as chips or cracks.
They can also help improve the shape and alignment of your teeth. This will create a more harmonious and uniform smile. Dental veneers are a versatile option that can transform your smile.
Dental Bonding
Dental bonding is another cosmetic dental procedure that can enhance the appearance of your teeth. In this procedure, a tooth-colored resin material is applied to the tooth's surface. It is shaped and polished to match the surrounding teeth.
It is a versatile and cost-effective option. It is good for improving the color and shape of your teeth. It can effectively address minor discoloration, and fill in small gaps. It can even reshape irregularly shaped teeth.
It is a quick and non-invasive procedure that can provide immediate results. This makes it a popular choice for those seeking cosmetic enhancement.
Microabrasion
Microabrasion is a minimally invasive technique. It is used to remove superficial stains and discoloration from the enamel.
It involves using a combination of abrasive material and mild acid to gently polish and remove the outer layer of the enamel. This eliminates surface stains.
It is particularly effective for addressing enamel defects. It is good for mild discoloration that cannot be treated with traditional methods. The procedure is usually painless.
Lifestyle Changes
In addition to dental procedures, making lifestyle changes can also contribute to getting a brighter smile.
For example, avoiding or minimizing the consumption of staining foods and beverages. This includes coffee, tea, red wine, and berries. Avoiding these can help prevent new stains from developing on your teeth.
Quitting smoking or using tobacco products can also have a positive impact on the color of your teeth. Practicing good oral hygiene, including regular brushing, flossing, and professional dental cleanings, is crucial for maintaining a healthy and vibrant smile.
When considering alternative cosmetic dental procedures, it's important to consult with your dentist. Check out the best Lexington dentist you can find in your area. They will evaluate your specific dental needs and recommend the most suitable options for achieving your desired results.
Your dentist can provide a comprehensive assessment of your oral health. They can discuss the advantages and limitations of each alternative, allowing you to make an informed decision.
Your Road to a Brighter Smile
Teeth whitening, when performed safely and under professional guidance, can significantly enhance your smile without causing permanent damage to your teeth. Understanding the process, following recommended guidelines, and consulting with your dentist are essential steps in achieving optimal results.
By answering the question "Is whitening your teeth bad" we are now aware of potential risks. Make informed decisions about your dental health and enjoy a confident, bright smile. If you think this article is helpful, check out our other blogs!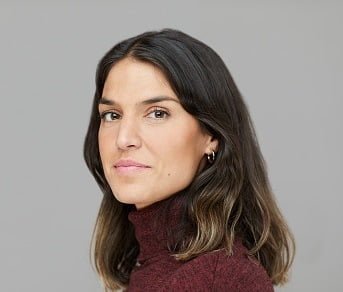 Lisa Eclesworth is a notable and influential lifestyle writer. She is a mom of two and a successful homemaker. She loves to cook and create beautiful projects with her family. She writes informative and fun articles that her readers love and enjoy.