A dual degree program is when a student studies in a program designed by partner universities. As a result, he receives a diploma from two universities at the same time. It can be one general document, with a supplement, or a diploma from each university.
Such education gives a fuller in-depth knowledge and skills and has a number of other significant advantages. Today we'll tell you about a program that offers unique opportunities for business education: a hybrid format of study, suitable for further immigration to the U.S. and for building an international career. Prepared by the experts of https://eduboard.com/, this article will tell you about what a dual degree program means, the advantages and disadvantages of such education, and if it is worth considering when making a decision.
Table of Contents
Advantages of a Dual Master's Degree
Let's start by explaining why a dual degree program is even worth considering:
You can get two accredited degrees in two years instead of four.
It is cheaper than taking two separate programs.
A dual degree from an overseas university helps you build a successful career, have a decent income and a high standard of living. After all, you will become much more competitive in the professional market.
You will improve your level of English by studying in it.
International work experience, internships, networking and business contacts for the future.
By studying in the USA, you can travel and explore all of America.
With a U.S. degree, you can find work anywhere in the world.
It is easier to enter a doctoral program at a foreign institution after you complete your dual master's degree.
Who is suitable for dual degree programs? They are often chosen by goal-oriented careerists who want to save time and money on the way to the main goal. For some — it's a job at a top company, for others — it's immigration. Or both.
Global Humanistic University's Business Management dual degree program
The program we're talking about allows you to earn two degrees in business management: an MSc from Global Humanistic University and a Post Graduate Certificate in Applied Management or PG Diploma in Management from the University of California Riverside.
Three main things you should know about this program:
It takes place partially online, which will save you money on tuition and living abroad, and allow you to study without disrupting your life in your home country.
For the second part of your studies, you go to a top U.S. university and intern.
Thanks to the hybrid format of studying in the USA after obtaining the diploma you have the right to stay in the USA under the OPT (Optional Practical Training) program for a year, find a job during this period of time, and stay in America on a work visa.
Global Humanistic University is an online university. It is based on the island of Curacao, has a number of accreditations, and therefore issues U.S. degrees. You can even take a Ph.D. program online.
As for the University of California in Riverside, it is a private university, which for the 5th consecutive year has been among the top 1% of universities in the world according to the Center for Global University Rankings. In this ranking, institutions are evaluated on such key factors as quality of education, employment of graduates, teaching staff and research activities.
Cost and duration of training
Importantly, you can customize your program by designing it yourself. There are three scenarios in which you can study in the Business Management dual degree program. In each, part of the program takes place online on the GHU platform, and the other part of the program takes place on an American university campus (3 to 9 months).
Only if you choose the option of studying on a U.S. campus for 6 to 9 months, the program also includes an internship in the U.S. It can take place at a variety of companies both in California and in neighboring states. For examples, the university cites:
Matei & Co
Hillcrest Event Center
National Orange Show
San Diego Music Foundation
Cobra Carbide
Toro
City of Riverside Mayor's Office
Merrill Lynch
The cost of such a program depends on which scenario you choose. The student pays for all tuition:
80 ECTS GHU + 40 ECTS UCR = 16,800 USD
50 ECTS GHU + 70 ECTS UCR = 17 900 USD
30 ECTS GHU + 90 ECTS UCR = 20 000 USD (3-month internship option).
Note student-friendly tuition fees in comparison with other private universities in Europe and the USA.
The total student receives 120 credits (ECTS-points), which is approximately equal to two years of study.
How to apply for the dual degree program
One important advantage of the program is that applications are accepted several times a year. You don't have to wait six months or a whole year before the new deadline to start your studies.
The minimum requirements for admission: CV, copy of passport, photo and diploma/scholastic certificate. It is necessary to prove sufficient level of English, e.g. an IELTS certificate of at least 6.0. In addition, there are affordable and reliable services providing assistance with writing a cheap essay. This is very useful for those who don't feel confident in their academic writing skills or have language barriers.
Prospects and ways of immigration
A student enrolled in the Business Management program at Global Humanistic University takes the first part of his studies online. Then he goes to study in the United States, which means he needs to obtain a student visa. Research its requirements in advance. And also consider the upcoming flight and living expenses in California. At Global Humanistic University, every student has access to https://essaysadvisor.com/ that can help them with choosing suitable essay writing service options.
You can apply at any U.S. embassy or consulate in your home country. For example, in Kazakhstan or Armenia.
After graduation, the student receives two full diplomas. Due to the high quality of education, constant practice of English and internships the graduate has all skills and competence to find high paying jobs around the world or to build his/her own business.
And thanks to the hybrid form of training the student has the full right to stay in the U.S. for a year with a visa to look for work. During this time you can get a job in the U.S. or another country, staying on a work visa with further acquisition of citizenship if desired.
Another option is to return home and use the knowledge and skills gained abroad to build an exciting career, for example, in an international company in your home country.
Whichever option you choose, the important thing is that you will end up with choices and new prospects.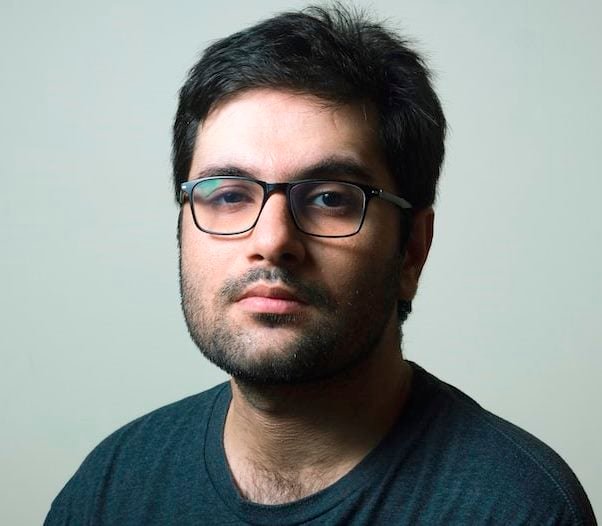 Barry Lachey is a Professional Editor at Zobuz. Previously He has also worked for Moxly Sports and Network Resources "Joe Joe." he is a graduate of the Kings College at the University of Thames Valley London. You can reach Barry via email or by phone.