E-commerce, or online shopping, has completely altered the retail landscape of the modern day. In particular, dropshipping's rise to prominence can be attributed to the fact that it's a very risk-free way for entrepreneurs to make money by selling goods online without having to keep any stock on hand. Shopify, one of the most popular e-commerce platforms, is perfect for budding dropshippers. In this article, we'll delve into dropshipping using Shopify and provide you some pointers to get your online store up and running.
Table of Contents
Dropshipping: What's It All About?
In the dropshipping model, an online retailer works with a third-party supplier to fulfil orders. Rather than keeping things in stock, the store sends orders and shipping information directly to the manufacturer. For entrepreneurs seeking to launch an e-commerce venture with low overhead expenses, this eliminates the necessity of warehouse, inventory management, and fulfilment logistics.
For Dropshipping, Why Pick Shopify?
For drop shipping firms, Shopify has many benefits:
Shopify's user-friendly interface makes it possible for anyone with no prior experience running an online business to do so with ease.
Shopify's extensive app store provides a wealth of additional features that can be used to improve your store's functionality and optimise different facets of your dropshipping enterprise.
Shopify's ability to integrate with a wide variety of dropshipping apps and wholesalers makes it a breeze to import products and keep track of stock levels.
Shopify guarantees safe financial transactions and provides dependable infrastructure to keep your business online and your customers' information safe.
Shopify's structure is conducive to search engine optimisation, or SEO, which means that your store will receive more organic traffic and rank higher in Google's search results.
Installing Shopify and Getting Started
Here are the measures you take to initiate dropshipping with Shopify:
Create an account with Shopify on their website.
Pick a domain name that accurately describes your business.
Use Shopify's themes to give your store a unique look.
Create a homepage, about us section, contact information, and a policies page.
Change the parameters for your store's tax rate, shipping methods, and payment processors.
Put in the apps and integrations your shop needs, then tweak them to perfection.
Choosing Sellable Goods
Having success with drop shipping relies heavily on making the proper product choices. Here are some guidelines to follow while choosing successful products:
Find out what products are currently trendy in your industry by conducting market research.
Examine the Market Research the products, prices, and advertising methods used by your rivals.
One way to increase the likelihood of making a sale is to zero in on a specific subset of the population.
Take Profit Margins into Account: Be sure that the products you settle on have healthy enough margins to keep you in business and pay for your advertising.
Locating Reliable Vendors
The timely completion of orders and continued customer satisfaction depend on your company's ability to partner with trustworthy suppliers. To locate reliable vendors, think about the following options:
Use supplier directories such as Oberlo, Spocket, or AliExpress to quickly narrow down your search for reliable wholesalers.
Go to trade events and expos geared towards your sector to meet potential vendors and test out their wares in person.
Get in touch with distributors and factories to discuss business opportunities and negotiate better terms.
Bringing in New Items for Your Shop
Shopify allows you to easily import products from other apps and platforms. The most well-liked approach is to use the Oberlo app, which facilitates the import of products from suppliers into a Shopify site. Here are the measures to take when importing goods:
Install the Oberlo app from the Shopify App Store.
You may shop from reputable vendors right in the app.
Choose the items you need and edit the text, prices, and photos as you see fit.
With a simple click, you can add these items to your Shopify store.
SEO-Friendly Product Listing Pages
Optimising your product pages for search engines is a great way to boost your online shop's discoverability and bring in organic traffic. Adhere to these top SEO tips:
Conduct keyword research to learn about related terms that can be included in your product names, descriptions, and meta tags.
Create compelling product descriptions by emphasising the advantages and benefits of your offerings.
Use high-resolution product photographs that are easy to zoom in on and show the product off from all angles.
Reviews and ratings from satisfied consumers can boost your site's authority and visibility in search results.
Taking Care of Sales and Service for Clients
The success of any dropshipping business relies heavily on its order handling and customer service. Here's how to make these operations more streamlined:
Order Tracking: Request that your vendors supply order tracking numbers so that you and your clients can check the delivery status of each order.
Send Notifications Automatically Confirm orders, update consumers on shipping status, and confirm deliveries with automatic email messages.
Fast and Efficient Response Time: Provide quick responses to questions and issues via email, live chat, or the phone.
Promoting Your Dropshipping Company
Successful marketing techniques are essential for drawing in customers and increasing revenue. Take into account the following strategies:
Use social media sites like Facebook, Instagram, and Pinterest for marketing purposes and to interact with your target market.
To expand your audience, team up with bloggers or other influencers that already have a sizable following in your niche.
Market your items by becoming an authority in your field using content marketing strategies like blogging, video production, and podcasting.
Create a mailing list of potential customers and keep them updated with newsletters, product announcements, and special offers with email marketing.
Evaluation and Enhancement of Efficiency
Regularly monitor and analyse your store's performance to identify areas for improvement and optimise your dropshipping operation. Take into account the following indicators:
Track the ratio of site visitors to buyers, sometimes known as the "conversion rate."
The AOV is the average cost of a purchase made in your online shop.
To calculate client Lifetime Value (CLV), add up all the money a client has spent with you throughout the years.
The best marketing channels can be determined by analysing the sources of your website's traffic.
Expanding Your Drop-Ship Enterprise
You can expand your drop-shipping company once it begins to generate revenue by using the following methods:
Increasing your customer base and the likelihood of repeat purchases can be achieved through product diversification.
Determine alternative advertising approaches like Google Ads, influencer partnerships, and affiliate marketing to expand your clientele.
To differentiate yourself from the competition and increase client loyalty, work on your brand's identity and the look of your store.
Streamline order processing, inventory management, and customer service with automation tools and software to free up time for strategic expansion.
The Most Frequent Obstacles and What to Do About Them
There are some difficulties associated with dropshipping. Some typical problems encountered by dropshippers, along with suggestions for fixing them, are listed below.
Avoid disappointing customers by working with dependable vendors and providing accurate shipment estimates.
Quality Assurance of Products Solicit Supplier Samples and Perform Extensive Testing Before Putting Any Product on Your Website.
Cost to acquire a new customer (CAC) In order to minimise CAC and maximise ROI, marketing initiatives should be continuously adjusted.
Refund and Return Orders: Maintaining a good reputation requires setting up transparent processes for returns and refunds and responding quickly to client complaints.
Success Strategies for Dropshipping
The following best practises should be considered if you want your dropshipping business to succeed in the long run:
Establish authority and trust by attending to customers' needs quickly, answering their questions, and listening to their suggestions.
Always be aware of what's happening in your industry, and adjust your products and services accordingly.
The best marketing techniques, product lineups, and pricing structures are found through constant testing and iteration.
Keep your knowledge of e-commerce and dropshipping up-to-date through your own independent study of relevant blogs, forums, and online courses.
Conclusion
Aspiring company owners can enter the e-commerce sector with little to no financial investment or risk by starting a dropshipping business on Shopify. You may launch a flourishing dropshipping business by following the advice in this article and using proven advertising techniques. Keep in mind that success in business needs hard work, persistence, and the capacity to adjust to new information and market conditions as they arise.
FAQs
How much money will I need to get started with Shopify dropshipping?
With Shopify, you can start a dropshipping business with little to no money down. Domain registration, website themes (if any), marketing initiatives, and additional apps and integrations to expand your store's capabilities are all things you should budget for.
When a consumer wants a refund, how do I process their return?
The procedure and terms under which returns are accepted should be spelt out in detail. Respond quickly to consumer inquiries and issues, and honour your return/exchange policy. Providing consistent high-quality service to customers is essential to establishing a solid brand image.
Can I do dropshipping in addition to my regular job?
Managing a dropshipping business may be done on a part-time basis, thus the answer is yes. But remember that, especially at the outset, consistent work and time investment are important to establish up shop, source products, and apply efficient marketing methods.
Is dropshipping subject to any regulations?
Laws and regulations pertaining to things like consumer protection, privacy, and advertising must be followed. Do your homework on the local laws and make sure your company complies with everything that applies to you.
How can I best promote my dropshipping business?
Dropshipping marketing tactics that have been successful in the past include content marketing, email marketing, influencer collaborations, and promotion on social media platforms. Try out various methods till you find what works best for your intended audience.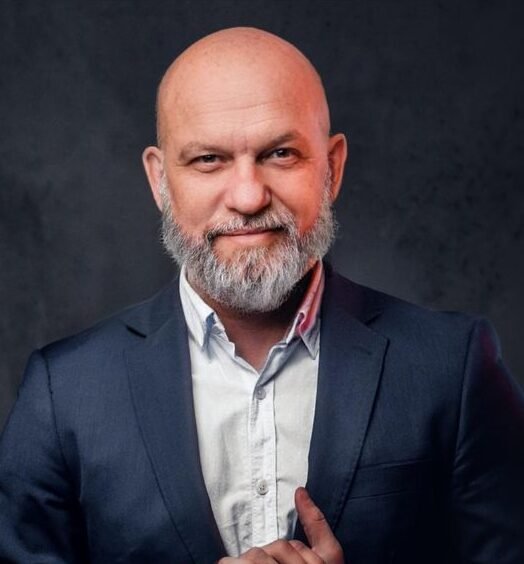 Rene Bennett is a graduate of New Jersey, where he played volleyball and annoyed a lot of professors. Now as Zobuz's Editor, he enjoys writing about delicious BBQ, outrageous style trends and all things Buzz worthy.