Dental implant surgery is a transformative procedure, offering a permanent solution for replacing missing teeth. While the benefits are significant, it's not uncommon to experience discomfort and pain in the days following the surgery. In this comprehensive guide, we'll explore the reasons behind post-implant surgery pain and dental implants in Frisco Texas provide you with a range of effective strategies to ease the ache and promote a smoother recovery.
Understanding Post-Implant Surgery Pain,

experience less discomfort and a smoother recovery after dental implant surgery with these pain relief strategies. Understand the factors contributing to post-surgery pain and learn how to manage it effectively. From prescribed medications to home remedies, this guide provides essential tips to dental implant pain relief after surgery to help you ease the ache and ensure a successful implant recovery.
Before we delve into the pain relief strategies, it's essential to grasp why pain occurs after dental implant surgery. This discomfort can be attributed to several factors:
Surgical Site Trauma: The implant placement procedure involves cutting through the gum tissue and drilling into the jawbone, which can lead to post-operative pain.

Inflammation: Swelling and inflammation are typical responses to any surgical procedure, and dental implant surgery is no exception.
Tissue Healing: The body needs time to heal the surgical site, which can lead to soreness, tenderness, and pain.
Now, let's explore several strategies to alleviate the discomfort and promote a smoother recovery.
1. Pain Medication
Your dentist or oral surgeon will likely prescribe pain medication to manage post-operative pain. Follow the recommended dosage instructions carefully and take the medication as directed. Over-the-counter pain relievers such as ibuprofen may also be suitable, but always consult your dental professional before using them.
2. Ice Packs
Applying ice to the surgical site can help reduce inflammation and provide relief from pain. Use an ice pack wrapped in a cloth and apply it to the affected area for 15-20 minutes at a time, with breaks in between. This should be done during the first 48 hours after surgery.
3. Rest and Elevation
Give your body the time it needs to heal by getting plenty of rest and keeping your head elevated, especially when lying down. This will help minimize blood flow to the surgical site and reduce swelling.
4. Soft Diet
After dental implant surgery, it's essential to stick to a soft diet. Avoid hard, crunchy, or spicy foods that could irritate the surgical site. Opt for softer, easy-to-chew options such as yogurt, mashed potatoes, smoothies, and soups.
5. Good Oral Hygiene
Proper oral hygiene is crucial to prevent complications and reduce pain. Be sure to follow your dentist's instructions for cleaning the surgical site and maintaining good oral health. This typically involves using a gentle, non-alcoholic mouthwash and a prescribed oral rinse.
6. Saltwater Rinses
Rinsing your mouth with warm salt water is an effective way to reduce pain and promote healing. Mix about half a teaspoon of salt in a glass of warm water, and rinse your mouth gently. Do this several times a day, especially after meals.
7. Avoid Irritants
Steer clear of any habits that could irritate the surgical site. This includes avoiding smoking, drinking through a straw, and spitting forcefully, as these actions can disrupt the healing process and increase pain.
8. Follow-Up Appointments
Attend all follow-up appointments with your dentist or oral surgeon. They will monitor your healing progress and ensure everything is proceeding as planned. If you have concerns or are experiencing excessive pain, don't hesitate to discuss them during these appointments.
Conclusion
While pain is a natural part of the healing process after dental implant surgery, it's manageable with the right strategies. Keep in mind that the discomfort is temporary and serves as a stepping stone to a fully restored smile. By following the pain relief strategies outlined in this guide and maintaining close communication with your dental professional, you can ease the ache and look forward to enjoying the long-term benefits of your dental implants. Dental implant surgery can be a transformative experience, and with patience and care, you'll soon reap the rewards of your investment in your oral health and confidence.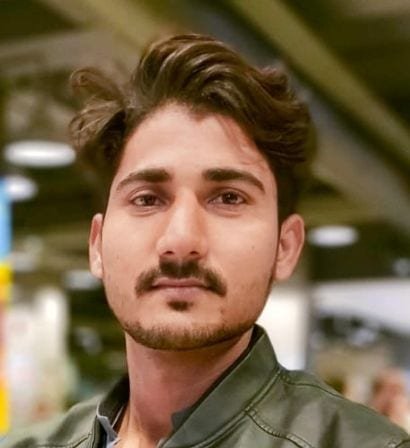 Arman Ali, respects both business and technology. He enjoys writing about new business and technical developments. He has previously written content for numerous SaaS and IT organizations. He also enjoys reading about emerging technical trends and advances.