Dental implant surgery has become a popular solution for replacing missing teeth due to its durability and natural appearance. If you're considering this procedure, you might be wondering, "How long does dental implant surgery take?"
In this comprehensive guide, we'll delve into the factors influencing the duration of dental implants in Dallas TX and what to expect during the process.
Understanding the Time Frame:
The duration of dental implant surgery can vary significantly from patient to patient. On average, a single dental implant surgery time typically takes about 1 to 2 hours. This estimate includes the time for administering anesthesia, making incisions, placing the implant, and suturing the incision. However, several factors can influence the overall time frame:
1. Number of Implants: The more implants you need, the longer the surgery will take. For instance, a patient requiring multiple implants on both the upper and lower jaws will have a longer surgery compared to someone getting just one implant.
2. Bone Health: The condition of your jawbone matters. If your bone is healthy and suitable for implantation, the surgery may proceed more quickly. In cases where bone grafting is necessary to enhance bone density, additional time will be required.
3. Complexity: The complexity of the case plays a significant role. Some patients may have unique anatomical considerations or previous dental work that can extend the surgical time.
The Surgical Process:
Dental implant surgery is typically performed in multiple stages:
1. Initial Consultation: Your dentist or oral surgeon will evaluate your oral health, take X-rays, and discuss your treatment plan. This initial step is crucial for estimating the duration of the surgery accurately.
2. Implant Placement: On the day of surgery, you'll receive local or general anesthesia for comfort. The surgeon will then make an incision in your gum to access the jawbone, create a space for the implant, and secure it in place. This process is repeated for each implant you're receiving.
3. Healing Period: After implant placement, there's a healing period that can last several months. During this time, the implant integrates with the jawbone through a process called osseointegration. This step doesn't require active surgery but is essential for the long-term success of the implant.
4. Abutment and Crown Placement: Once the implant has fully integrated, you'll return for a second, shorter procedure to attach the abutment (connector) and crown (replacement tooth) to the implant.
Factors Affecting Surgery Duration:
Several factors can impact the time it takes to complete dental implant surgery:
1. Skill and Experience: An experienced oral surgeon may work more efficiently, potentially reducing the surgical time.
2. Patient Cooperation: Staying still and relaxed during the surgery can help streamline the process.
3. Sedation: If you opt for conscious sedation or general anesthesia, it might affect your perception of time. From your perspective, the procedure may seem much shorter.
Conclusion:
The duration of dental implant surgery varies based on factors such as the number of implants, the condition of your jawbone, and the complexity of your case. On average, a single implant procedure can take 1 to 2 hours, but this time frame is subject to change. Remember that successful dental implant surgery is a meticulous process, and taking the necessary time ensures the best results for your oral health and overall well-being. It's crucial to consult with your dentist or oral surgeon for a precise estimate based on your unique situation.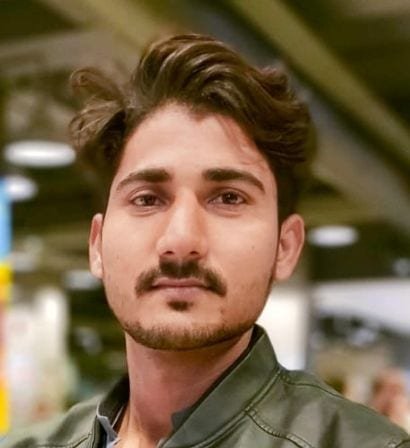 Arman Ali, respects both business and technology. He enjoys writing about new business and technical developments. He has previously written content for numerous SaaS and IT organizations. He also enjoys reading about emerging technical trends and advances.