When it comes to evening events, women have the wonderful opportunity to showcase their elegance, grace, and femininity through their choice of evening wear. Whether attending a formal gala, a cocktail party, or a special occasion, selecting the right ensemble can make a powerful statement. You can find a good ensemble at Camilla & Marc, which offers a range of stylish clothing that effortlessly combines femininity, tailoring, and modernity. Their collections feature elegant dresses, tailored suits, chic separates, and statement outerwear.
This article will explore various elegant women's evening wear styles that embrace and celebrate femininity.
The Timeless Ball Gown
The ball gown is a classic when it comes to formal events and exudes a sense of grandeur and romance. Its fitted bodice and full, sweeping skirt create a stunning silhouette that accentuates the waist and flatters the figure. Opt for luxurious fabrics like silk, satin, or tulle, and embrace feminine details such as delicate lace, intricate beading, or floral appliqués. Choose soft and feminine colours like blush pink, champagne, or pastel hues to enhance the ethereal beauty of the gown.
The Sophisticated Sheath Dress
The sheath dress is excellent for a more streamlined and contemporary look. This figure-hugging style emphasises the curves while maintaining an air of elegance. Choose a dress with refined details like a plunging neckline, off-the-shoulder design, or a slit to add a touch of allure. Classic colours such as black, navy, or burgundy lend an air of sophistication. Pair the sheath dress with statement accessories like bold earrings or a statement clutch to complete the look.
The Graceful A-Line Dress
The A-line dress is a versatile and universally flattering option. Its fitted bodice and flared skirt create a feminine and graceful silhouette. Opt for flowing fabrics like chiffon or organza to enhance the fluidity of the design. Embellishments such as sequins, embroidery, or beaded patterns can add a touch of glamour to the ensemble. Choose pastel shades, jewel tones, or floral prints for a soft and romantic look. Complete the outfit with strappy heels and delicate jewellery to enhance the overall femininity of the A-line dress.
The Glamorous Mermaid Gown
The mermaid gown is a show-stopping choice for those seeking a captivating and dramatic look. This style hugs the body from the bodice to the knees and flares out, creating a mermaid-like silhouette. It accentuates the curves and creates a powerful and confident presence. Choose luxurious fabrics like satin or velvet to enhance the glamour of the gown. Opt for rich and bold colours such as deep red, emerald green, or royal blue to make a statement. Keep the accessories minimal and let the mermaid gown be the focal point of the ensemble.
The Chic Pant Suit
The chic pantsuit offers a stylish and contemporary option for women seeking a modern and unconventional take on evening wear. It is perfect for those who want to break away from traditional dresses and embrace a more empowered and fashion-forward look. When choosing a chic pantsuit, opt for a well-tailored, high-quality suit that exudes sophistication. Luxurious fabrics like silk or satin add elegance to the ensemble, elevating its overall aesthetic.
Choose a well-tailored, high-quality pantsuit in luxurious fabrics like silk or satin. Opt for a feminine, flattering silhouette such as wide-leg or sleek cigarette pants. Pair it with a tailored blazer or an embellished jacket for elegance. Complete the look with statement heels and bold accessories for a sophisticated and empowered appearance.
Conclusion
Women's evening wear, like the ones from Camilla & Marc, offers many elegant styles that embrace and celebrate femininity. Women can exude confidence, grace, and elegance on any special occasion by selecting the right evening-wear style and paying attention to the details. Remember, choose a style that makes you feel comfortable and confident and embraces your unique femininity.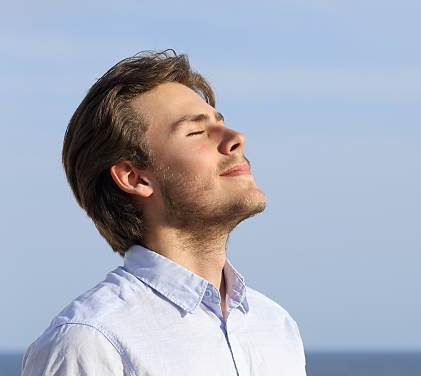 My name is Tom William a expert content creator and SEO expert having Proven record of excellent writing demonstrated in a professional portfolio Impeccable grasp of the English language, including press releases and current trends in slang and details.