Calgary, with its stunning landscapes and vibrant neighborhoods, is a city that prides itself on its natural beauty. For Calgary homeowners, enhancing curb appeal isn't just about making a property look good; it's about blending seamlessly with the breathtaking surroundings. To achieve this, landscaping plays a pivotal role.
In this blog, we'll delve into five invaluable landscaping tips tailored specifically for Calgary homeowners. Whether you're considering Calgary landscaping to refresh your outdoor space or dreaming of a new fence for added privacy, these tips will help you create a stunning and functional outdoor oasis that harmonizes with Calgary's unique charm.
5 Landscaping Tips for Enhancing Curb Appeal
The following five tips will help you enhance the curb appeal of your home by landscaping creatively:
Tip #1: Embrace Native Plants
When it comes to Calgary landscaping, using native plants is a game-changer. They are well-suited to the local climate, requiring less water and maintenance compared to non-native species. Incorporating native plants like the prairie crocus or wild rose into your landscape not only conserves resources but also connects your home to the natural beauty of Calgary's surroundings. The low-maintenance aspect is especially appealing for busy homeowners who want to enjoy a lush garden without constant upkeep.
Tip #2: Xeriscaping for Water Efficiency
In a city where water conservation is crucial, xeriscaping is a fantastic choice for Calgary homeowners. This landscaping technique involves using drought-resistant plants, mulching, and efficient irrigation systems. Xeriscaping not only helps conserve water but also saves you money on your water bill. This approach benefits both the environment and your finances simultaneously. Consult with local Calgary landscaping experts to design a xeriscape that suits your property's unique needs.
Tip #3: Strategic Fence Building in Calgary
Privacy and security are often top priorities for homeowners, and fence building in Calgary is a smart solution. However, it's essential to approach this task strategically. Consider materials like cedar or vinyl that withstand Calgary's varying weather conditions. Opt for designs that complement your home's architectural style and the surrounding landscape. A well-placed fence not only enhances your curb appeal but also defines your property boundaries and creates a sense of coziness.
Tip #4: Seasonal Maintenance
Calgary's climate can be challenging, with harsh winters and rapidly changing seasons. To maintain your landscape's beauty year-round, invest in seasonal maintenance. This includes cleaning up debris, trimming plants, and protecting them from harsh winter conditions. Regular upkeep not only keeps your outdoor space looking its best but also ensures the longevity of your landscaping investments.
Tip #5: Lighting for Ambiance
Enhancing curb appeal doesn't stop when the sun sets. Thoughtfully designed outdoor lighting can transform your landscape into a stunning nighttime oasis. Consider adding path lights, spotlights, or even string lights to highlight key features like trees or architectural elements. Properly placed lighting not only adds a touch of magic to your property but also enhances safety and security.
Conclusion
Calgary landscaping is a unique art that marries the beauty of nature with the comfort of your home. By embracing native plants, practicing water-efficient xeriscaping, strategically building fences, committing to seasonal maintenance, and adding outdoor lighting, you can enhance your home's curb appeal while paying homage to Calgary's natural charm. When it comes to fence building in Calgary or any landscaping project, consulting with local experts can make all the difference in achieving a truly spectacular outdoor space that you'll be proud to call your own.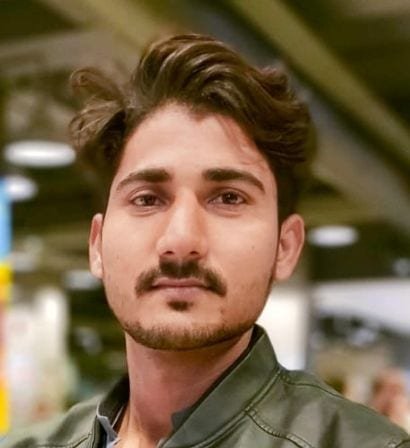 Arman Ali, respects both business and technology. He enjoys writing about new business and technical developments. He has previously written content for numerous SaaS and IT organizations. He also enjoys reading about emerging technical trends and advances.