Esthetician vs dermatologist, which one should you visit?
Do you often confuse these two, especially when trying to figure out who to visit? We have you covered.
In this post, we'll explain the differences between an aesthetician vs a dermatologist. That way, you'll know when to contact one or the other for medical help.
What is an Esthetician?
Estheticians are skin care specialists who focus on the beauty and health of the skin. They provide basic skin care services, such as facials, waxing, and makeup application. Estheticians can also provide more advanced services, such as microdermabrasion and chemical peels.
If you are simply looking for ways to improve the appearance of your skin, an esthetician can be a great resource. An esthetician can provide facial and other personal appearance services.
Training and Credentials of an Esthetician
The main difference between an esthetician and a dermatologist is the level of training and education. An esthetician typically has a two-year degree, while a dermatologist has a four-year degree and completed medical school.
Estheticians are not licensed to perform surgery or prescribe medications, but they can provide facials, body treatments, and hair removal services.
If you are interested in a career in the beauty industry, you may want to become an esthetician.
What is a Dermatologist?
A dermatologist is a medical doctor who specializes in the diagnosis and treatment of skin disorders. Dermatologists also provide basic skin care services, such as cleansing and moisturizing the skin. They can prescribe medication, provide a dermatologist guide and perform surgeries.
If you are concerned about a skin condition, it is best to visit a dermatologist like a top dermatologist, Dr. Alissa Lamoureux.
Training and Credentials of a Dermatologist
The main difference between an esthetician and a dermatologist is the level of education and training. Dermatologists must complete four years of undergraduate school, followed by four years of medical school. Meanwhile, estheticians must complete a cosmetology program, which typically takes about a year.
Dermatologists are licensed to perform surgery, prescribe medications, and treat all types of skin conditions. If you are interested in a medical career specializing in skin care, you should become a dermatologist.
Esthetician vs Dermatologist: Who to Consult?
The two main types of skin care professionals are estheticians and dermatologists. Both provide important services, but there are key differences between the two.
Dermatologists are medical doctors who have completed years of additional training in the diagnosis and treatment of skin conditions. They are able to prescribe medication and perform skin surgeries.
Estheticians are not medical doctors, but they do have specialized training in skin care. They provide facials, skin treatments, and makeup applications.
If you have a serious skin condition, you will need to see a dermatologist. But if you are simply looking for a facial or other basic skin care services, an esthetician will be able to help you.
Professional Care for Your Skin
Understanding esthetician vs dermatologist is important to determine the professional care you need for your skin. Both can provide you with skin treatments, but dermatologists can also prescribe medication and perform surgery. If you still find yourself in doubt about who to consult, always go for a board-certified dermatologist.
Read more of our blog posts to learn about these professionals and how they work.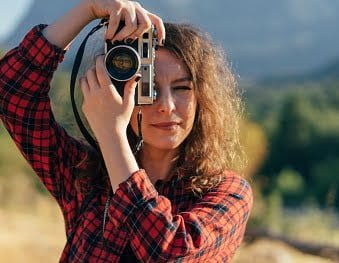 Andrea Parker is a reporter for Zobuz. She previously worked at Huffington Post and Vanity Fair. Andrea is based in NYC and covers issues affecting her city. In addition to her severe coffee addiction, she's a Netflix enthusiast, a red wine drinker, and a voracious reader.