Cyber-attacks are on the up and up. It is not enough to think that you haven't been attacked because you don't know how to recognize the signs of an attack. The smartest thing you can do is to operate as if you have been attacked.
To protect yourself and your business, you need a cyber security audit checklist. Using a list makes sure every base is covered. This helps guide you through the key components of every cyber audit.
It ensures that you take a close, critical look at all aspects of your business. Keep reading to learn more.
Table of Contents
Data Protection and Privacy Policy
Auditing cyber security is important to protecting sensitive data and people's privacy. It lets businesses find possible security holes and evaluate the security measures they already have in place.
In order to make a useful checklist, a data security and privacy policy guideline must be in place. This should explain how the organization protects data, including what kinds of data it collects, how it stores and uses it, and who has access to it.
The guideline will be used as a reference for the audit process, making sure that all important parts of data protection and privacy are covered. Reviewing and updating the checklist on a regular basis is important to keep up with changing cyber dangers and keep a strong defense against possible breaches.
Data Encryption and Backup
Making a thorough cyber security audit checklist is important for protecting private data and making sure a business runs smoothly. There are a few key things that should be on the plan.
First, it is important to find all systems and devices that store or send data and make sure they are properly encrypted. This includes both physical hardware and online storage.
Additionally, regular backups should be scheduled and tested, with a plan in place for disaster recovery. Other factors to consider may include:
Secure password protocols
Employee training on data protection
Access cards
Physical security keys
Disaster Recovery
When it comes to disaster recovery, it is important to consider all possible scenarios and vulnerabilities in order to develop a thorough audit checklist. This may include but not limited to:
Proper backups and offsite storage
Setting up firewalls
Implementing intrusion detection systems
Testing and updating disaster recovery plans
Also, a thorough risk assessment and a list of possible threats can help come up with thorough audit criteria. A regular review and update of the checklist is also important to keep up with cyber threats that are always changing and to make sure that emergency recovery efforts work.
Network Security
One area that requires special attention is network security. To ensure that a network is properly protected, it is important to develop a detailed checklist that covers all aspects of network security.
This may include reviewing:
Firewall configurations
Conducting vulnerability scans
Monitoring network traffic
Secure connections
The checklist should also include steps for reacting to possible security breaches and regularly checking for updates and patches. By looking into all of these things and making a thorough checklist, businesses can better protect their networks from cyber threats.
Access Controls
Access controls refer to the mechanisms and procedures used to regulate who can access certain resources, systems, or data. It is crucial to examine and document the current access controls in an organization, such as:
User identification and authentication methods
Password policies
User access permissions
The checklist should also have ways to make sure that access controls are checked and updated regularly, as well as ways to deal with security breaches or attempts to get in without permission. For an organization's data to stay accurate and private, it is important to do a full investigation of access controls.
Software Updates
Ensuring that software updates are regularly implemented is a crucial step in maintaining effective cyber security. This includes strategies like:
Identifying software to install and use
Frequency of updates
Testing and implementing updates
The plan should also include possible risks that come with old software, such as security holes and problems with compatibility. Also, it should explain how to update in an emergency and what each person's part and responsibility is in the update process.
Device Management
Device management is an important part of any cyber security audit plan because it involves controlling and keeping an eye on the devices on a network. It is important to look into the different parts of gadget management in depth.
This includes looking at the security steps for each device, how they control access, and how they handle patches. It's also important to think about the security of remote gadgets and how to keep them safe.
It is important to do regular checks to find any weaknesses or unauthorized devices. By looking into and fixing these areas, a full audit can be made, making sure that the network is safe and secure as a whole.
Employee Training and Certifications
When exploring how to create a security audit checklist, one must consider the level of employee training and certifications. This includes ensuring employees are:
Familiarity with cyber threats
Familiarity with security tools and protocols
Have relevant certifications
This list should also include regular training updates and refresher classes to keep workers up to date on the constantly changing cyber landscape. By putting employee training and certification at the top of their list of priorities, businesses can improve their general cyber security and protect themselves from cyber-attacks.
Cloud and IoT security
With the rise of cloud and Internet of Things (IoT) technology, making sure these new systems are safe has become a very important part of cyber security. The audit method should include a look at the reliability and security measures of third-party cloud and IoT service providers.
By proactively looking into cybersecurity audits, you can protect private information in the cloud and IoT more effectively.
Learn How to Create a Cyber Security Audit Checklist Today
Understanding the components of a thorough cyber security audit checklist is crucial for ensuring the protection of sensitive information and minimizing potential cyber threats. By utilizing the steps and tips outlined in this guide, businesses and organizations can confidently conduct a comprehensive audit and strengthen their overall security measures.
Remember, preparation is key, so don't wait until it's too late. Start creating your own cyber security audit checklist today and safeguard your digital assets.
Check out our other blog posts for more informative content.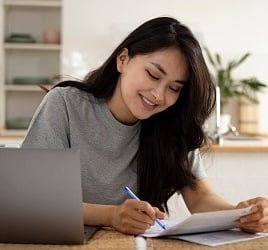 Amanda Byers is a graduate of Columbia, where she played volleyball and annoyed a lot of professors. Now as Zobuz's entertainment and Lifestyle Editor, she enjoys writing about delicious BBQ, outrageous style trends and all things Buzz worthy.