Radwag Micro Balances, These days it is recommended to be kind of reserved when trying to select a weighing instrument. Though the particular model may amaze with an interesting design or variety of offered functions (often useless), it is the measurement speed and accuracy that really matter. In case of some weighing devices the most crucial issue when it comes to the said accuracy is methodology, often being developed for years. When the users purchase hi-tech weighing solution, they are also supplied with the right methodology, provided either in a form of a document or highly effective face to face training allowing mutual exchange of information and experience. The training help to win customers trust and result with strong bond between the purchaser and the manufacturer. Apparently, distributor is obliged to have thorough knowledge of all technical aspects
Moisture analyzer is an example of a complex device requiring use of the right measurement methods. Combining weighing and drying processes seems to be an uncomplicated operation however lack of knowledge on the methodology may bring about extremely surprising results. Needless to say, such results make the operator draw erroneous conclusions concerning the used instrument. This calls for the need to explain how such an advanced device as a moisture analyzer operates. It is necessary to focus not only on usage but also on metro logical and legal aspects.  Water is a substantial chemical compound of many raw materials and food products. Water content determines quality, nutritive value and shelf-life period of a particular product. This, along with the fact that food flavor and consistency also depend on accurate water content, is the reason why there are respective standards enforcing the right amount of water and in consequence also food monitoring procedures. Various products hold water taking two basic forms:
Diversity of methods is a result of technological development and innovations. Results obtained using two different procedures should be comparable to the real value no matter how much the mechanical designs of the used devices differ. In order to test and prove that a particular procedure is correct, the obtained results must be compared with results provided using reference methods (standard-specified). Such approach is a part of the validation process. The tests are carried out for one and the same sample, prepared and stored as specified by respective
regulations.
Moisture analyzer method is a process consisting in weighing, drying and reweighing of the analysed sample. This requires both weighing device and oven with adjustable temperature. The method is characterized with its own set of rules regarding samples preparation. In order to determine quantity of water molecules using chemical reaction, cliometric or volumetric titration is applied here.
When you're dealing with particle weight that's a millionth of a gram, it is all about precision, precision, precision. Here at DSC, Data Support Company, we specializes in state of the art, quality lab supplies including micro balances, all at the lowest possible price. We carry micro balances from brands such as A&D, Radwag, Mettler, Sartorius, all time tested and trusted names in the laboratory testing industry. Whether you need a micro balance for pharmaceutical testing, quality assurance, formulation or analytical chemistry, we have the precision instrument you require.
Most of our brands are GLP, ISO and FCC compliant and built with the highest standards of excellence. Our micro balances have a weight capacity that varies from 2g  to 510g, are available with either external or internal calibration capabilities and have results readability from 0.001 up to 0.000001. Looking for another type of scale or lab instrument? We also carry moisture and fat analyzers, weighing scales and balances, calibration instruments, PH water conductivity meters and filters. Please use our drop down menu to sort by a wide range of specs including price range, brand, results readability and more. We are an authorized dealer of all brands and product lines we carry and many of our products come with a warranty.
Thermo gravimetric analysis used for moisture content determination requires mass measurement to be carried out at least twice. In case of some of the standard-specified methods, the balance and the oven are approached as separate devices. Such balance-oven set is rather a stationary than portable instrument, which might be a great disadvantage for some users. Moisture analyzer being a device comprised of two integral modules, i.e. a weighing module and a heating module, may be prised as a dual-function solution. By means of it, the operator can precisely determine mass of any sample, the one that is to be dried and the one that is to be weighed without being subjected to the drying process. However, the drying chamber influencing the moisture analyzer design, makes the device drastically different form typical weighing instruments offered on the market, and it imposes some limitations. With the heating module turned on, it is possible to determine moisture content automatically. The moisture analyzer enables simultaneous
performance of two interrelated operations – mass measurement and temperature measurement. Such functionality is desired by numerous specialists operating in many areas of economy: chemical industry, agriculture, etc.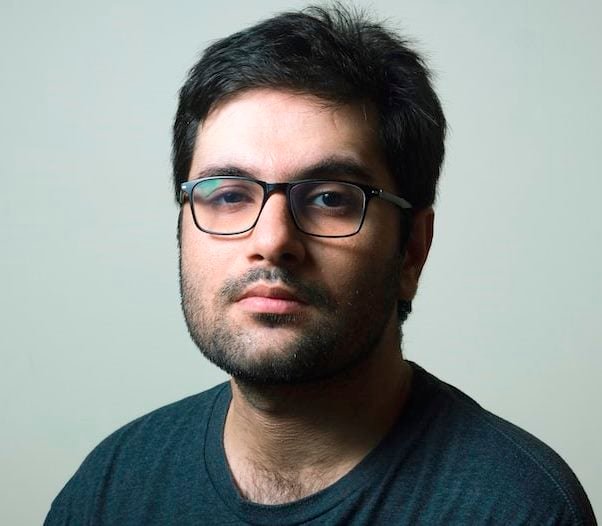 Barry Lachey is a Professional Editor at Zobuz. Previously He has also worked for Moxly Sports and Network Resources "Joe Joe." he is a graduate of the Kings College at the University of Thames Valley London. You can reach Barry via email or by phone.