Google has announced that the Windows 8 and 8.1 versions of its Google Drive app will no longer be supported. Many users are confused by this move and debating whether or not to upgrade their operating systems. This article will delve into the thinking behind this move, the effects it may have on users, and the potential benefits of upgrading to a newer version of Windows. So, let's go in to the specifics and figure out what this means for those of you still using Google Drive on Windows 8 or 8.1.
Table of Contents
Recognising the Choice
A number of issues led to Google's decision to end support for Windows 8 and 8.1. The outdated hardware and software that these systems rely on is a major contributing factor. Back in 2012, Windows 8 was released, and then in 2013, Windows 8.1 was made available. Microsoft's operating systems have evolved greatly over the years, and their predecessors are becoming increasingly incompatible with modern hardware and software.
Because of the rapid pace at which technology advances, programmers frequently face challenging decisions regarding resource allocation and backwards compatibility. In this light, it makes sense that Google Drive has decided to stop supporting Windows 8 and 8.1. Google may make better use of its resources and take use of the more advanced features of modern operating systems by focusing on newer versions of Windows.
Consequences for Users
There are a number of potential consequences to using Google Drive on a Windows 8 or 8.1 PC once support is discontinued. To begin with, you will not receive any more Google Drive app upgrades or security patches in the future. This may cause incompatibilities with other programmes and compromise the security of your data.
In addition, Google frequently releases updates that add new features and fix bugs. To get the most out of the programme as it develops, it's important to always have the most recent version installed.
The Benefits of Progressing
The fact that Google Drive will no longer be compatible with Windows 8 and 8.1 is disappointing to some, but it does give an incentive to switch to a newer version of Windows. There are a number of positive outcomes that can result from upgrading your OS:
Improved Safety
Newer versions of Windows typically have more protections built in. By upgrading, you may take advantage of these better safeguards for your computer and its data.
Work with Current Programmes
Applications are built to work with newer versions of operating systems as technology advances. If you upgrade, you can use it with the latest versions of Google Drive and other popular programmes without worrying about incompatibilities.
Effectiveness and Stability
By fixing bugs and improving overall speed, OS upgrades usually make using a computer easier and more reliable. If you're having trouble getting things done, upgrading to the latest version may be the answer.
New Functionality Availability
Windows updates frequently provide novel functionalities and enhancements that might help users become more efficient and save time. By upgrading, you may take use of these newly available features, which will enhance your computer experience.
Is an Update Necessary?
Since Google has decided to stop supporting Windows 8 and 8.1, it is strongly suggested that you upgrade to a newer version of Windows. Upgrading can provide a number of advantages, such as enhanced safety, compatibility, performance, and the possibility of using cutting-edge features, but the decision ultimately rests with the user.
Microsoft provides in-depth instructions and tools to help its customers upgrade their OS with minimal disruption. Make sure your hardware is compatible with the newest Windows version and that you have a recent backup of your data before you upgrade.
Conclusion
In conclusion, Google Drive's decision to stop supporting Windows 8 and 8.1 emphasises the need of always running the most recent version of your operating system. Users may be required to upgrade to a newer version of Windows as a result of this change, although doing so will allow them to take advantage of the operating system's increased security, compatibility with newer programmes, speedier operation, and more features. Users can guarantee a trouble-free, top-notch encounter with Google Drive and other programmes by upgrading.
FAQs
Can I still use Google Drive once support for Windows 8 and 8.1 ends?
Google Drive's web version is still accessible via a web browser on Windows 8 and 8.1. However, Google Drive won't get any further bug fixes or security enhancements.
In regards to Google Drive, which versions of Windows will continue to be supported?
The newest versions of Windows are supported by Google Drive. If you want to keep using Google Drive without interruption or missing out on features or security upgrades, you should use a Windows version that is compatible with Google Drive.
What are the steps for updating to the newest version of Windows?
Microsoft has an upgrade assistant programme just for upgrading Windows. To upgrade your system, simply download this utility from Microsoft's website and follow the on-screen instructions.
If I switch to a newer version of Windows, will I lose all of my current data?
Data and files can be preserved after an upgrade to a newer version of Windows. However, before doing any kind of significant system upgrade, you should always back up your critical data.
When upgrading to a newer version of Windows, what if my computer doesn't satisfy the minimum requirements?
You may need to upgrade your hardware or look for alternatives that are compatible with your present system if they don't fulfil the system requirements for the latest Windows version.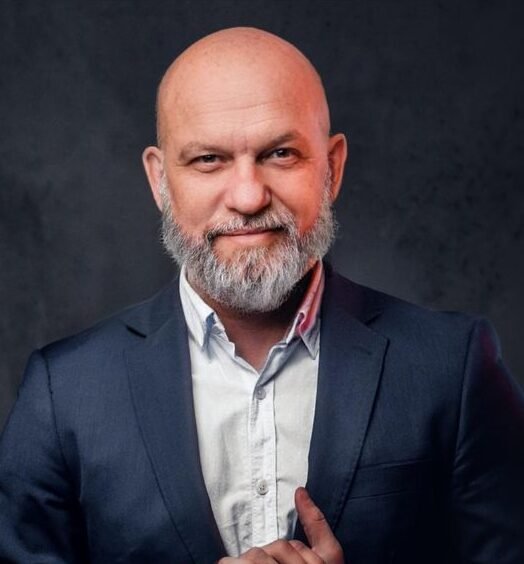 Rene Bennett is a graduate of New Jersey, where he played volleyball and annoyed a lot of professors. Now as Zobuz's Editor, he enjoys writing about delicious BBQ, outrageous style trends and all things Buzz worthy.