Did you know that there are some up-and-coming places that you need to visit this summer?
In this world of constantly being on the go, we tend to forget that there are tons of amazing new places that we haven't even explored yet! It's important to take some time every now and then to really appreciate what the world offers us as a benefit of our globalized society.
This is why we're making a list of our summer vacation destinations to add to your bucket list! Make sure you keep reading if you want to know some of the best places to visit this summer.
Table of Contents
Maafushi Island
Located in the Indian Ocean, the idyllic beauty of the island offers a great escape from everyday life. The scenery is lush and serene.
It has turquoise waters, white sand beaches, and a scenic walking trail. It's no wonder visitors flock here for a slice of paradise.
There is something for everyone, from shopping and dining to water activities. Accommodations vary from budget-friendly guesthouses to luxurious beachside resorts.
And, with its relaxed dress and alcohol-friendly rules, Maafushi is an excellent destination for those wanting to let their hair down and take full advantage of their vacation.
Greenland
It's one of the most remote, breathtaking places on the planet. You can explore the Icefjord region, filled with glaciers, icebergs, and wildlife, including muskoxen, polar foxes, and Arctic hares. Camping in the arctic tundras is a great way to immerse yourself in the majestic winter scenery.
You can also take a boat tour to explore the remarkable Arctic sea life, such as seals, seabirds, and beluga whales. The best part is the Northern Lights – a unique natural light show you must experience.
The only way to get to Greenland is through a plane or cruise ship, both of which come with their benefits. Greenland is worth adding to your summer vacation bucket list, whatever method you choose!
Marrakech
Marrakech offers something for everyone! Home to beautiful mosques such as the Koutoubia Mosque and rolling desert plains. Wander through the narrow winding alleyways of the medina or visit the Saadian tombs—bustling central squares and vibrant souks, where merchants and artisans showcase their beautiful wares.
Tour the Majorelle Garden, the medicinal guilds of the Ben Youssef Madrasa, or the ancient ruins of El Badi Palace. Take a break from the city and explore the nearby Atlas Mountains and their valleys, or find pristine beaches on the coast.
Cancun Cove
With crystal-clear turquoise waters, sugar-white sand, and tropical marine life, it's the perfect getaway for fun and relaxation. The sunrises and sunsets are breathtaking, and no matter which hotel or resort you stay at, you won't be let down by the view.
You can take a variety of excursions, from eco-tours, snorkeling, and swimming in cenotes, and if you're looking for something even more adventurous, you can try parasailing and diving.
Aside from the beach, there are a variety of other attractions nearby, such as Mayan archaeological sites, a unique cuisine, and vibrant nightlife. Cancun Cove is an incredible destination to add to your bucket list for your next summer vacation. If you need some assistance with your travels, visit mexicoairporttransfer.mx.
Amalfi Coast
The Amalfi Coast should be at the top of every traveler's summer vacation bucket list. They are The incredible views offered by the pristine Mediterranean waters, sandy beach coves, towering cliffs, and thriving coastal towns are renowned for their beauty. They are often called the most beautiful stretch of coastline in the world.
From Capri to Positano to Sorrento, the towns are bustling with street markets and chic cafés, all with an Italian flair. Luxurious resorts offer world-class service, with private pools overlooking the shimmering blue waters.
Whether your ideal summer vacation is participating in the vibrant nightlife or lounging in a secluded beach cove, the Amalfi Coast is the ultimate destination to make memories that will last a lifetime.
Palawan
Palawan is a perfect summer destination, from the crystal-clear waters of El Nido to the world-renowned beaches. There are a variety of activities to choose from, from island hopping to snorkeling and scuba diving.
No matter what you choose to do in Palawan, you are guaranteed to have an unforgettable experience! With plenty of stunning coves and hidden beaches to explore, you'll never run out of new and exciting explorations. Couples can stay in one of the many luxury, over-water bungalows for an extra romantic touch.
Maldives
This gorgeous collection of exotic islands is in the Indian Ocean, filled with crystal clear, turquoise water and white, sandy beaches. With endless coral reefs to explore, you'll find diverse marine life and plenty of activities to enjoy, from snorkeling and scuba diving to fishing and sailing.
If you're a fan of luxury living, the resort hotels offer decadent accommodations and exquisite cuisine. Escape the crowds and embrace the solitude by dining on your private island beach and watching the sunset with a glass of wine.
Whether you're looking for a romantic getaway or an adventure-filled tour, the Maldives has something for everyone. Experience these islands' diverse beauty, and you won't be disappointed.
Andaman Islands
The Andaman Islands are perfect for those looking to experience some of the most pristine beaches and breathtaking views. 'These fantastic islands have a warm tropical climate, making them the ideal spot to feel the sun's heat. The islands deserve to be added to everyone's bucket list for a summer vacation destination.
The Andaman Islands are known for their lush mangrove forests and crystal-clear waters. They are making it a perfect place for a relaxing vacation. Moreover, they offer some of the most diverse marine life for tourists, making it an ideal spot for underwater exploration.
For a refreshing and genuinely invigorating experience, you can also indulge in activities like:
scuba diving
snorkeling
kayaking
Adding the Andaman Islands to your bucket list of summer vacation destinations ensures you enjoy the best of nature and have a lifetime trip.
Choose the Best Summer Vacation Destinations
If you're looking for fantastic summer vacation destinations to add to your bucket list, consider a goal in the tropics, on an adventure, or something within your budget. You're sure to have a great time with so many unique locations. Don't forget to book now and start planning your summer vacation today.
If you enjoy this article, check out our blog for more exciting content!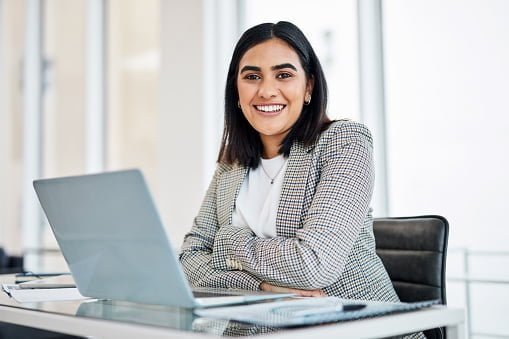 Piran is the bestselling author of the Zobuz, TheHearus and other well known Blogs. Her books have sold hundred of copies and are published in different languages.