Grand Theft Auto VI, commonly referred to as GTA 6, is one of the most anticipated titles in the gaming world. Ever since the monumental success of GTA 5 and its online counterpart, GTA Online, fans have been eagerly awaiting the next instalment from Rockstar Games.
Speculation abounds regarding its setting, characters, and gameplay mechanics. Some rumours suggest a return to Vice City, while others hint at a map that spans multiple countries. Inclusivity might be a focal point this time, with whispers of both male and female protagonists leading the narrative.
However, until Rockstar officially unveils details, everything remains speculative. The excitement and anticipation for GTA 6 underscore the cultural significance and impact of the GTA series in the gaming industry. Whatever Rockstar has in store, it is poised to redefine open-world gaming once again.
Setting and Locations
Ever since GTA Vice City gave us a taste of the '80s Miami culture, fans have been speculating about the settings and locations of subsequent releases. Rumors suggest that GTA 6 could span multiple countries, providing a diverse range of environments and cultures for players to explore. Cities like Vice City (Rockstar's version of Miami) are expected to make a return, along with potential new locations inspired by South American landscapes.
Time Period
The time setting of a GTA game shapes its narrative, design, and soundtrack. While GTA 5 embraced the modern-day Los Santos, there's speculation that GTA 6 might venture back in time. Given the franchise's love for nostalgic eras, it wouldn't be surprising if Rockstar chose an iconic decade like the '70s or '80s, providing a rich backdrop for storytelling.
Characters and Storyline
GTA 5 introduced us to the innovative concept of multiple protagonists, which was well-received by fans and critics alike. Will GTA 6 continue with this trend? Rumors say that there might be both male and female main characters in the next game. This shows Rockstar wants to include everyone. The story will have the usual crime, heists, and drama we expect from GTA. However, there will also be some new surprises and changes in the plot.
Graphics and Realism
Given the capabilities of next-gen consoles and PC hardware, GTA 6 is expected to push the boundaries of realism. Imagine the bustling streets of Vice City with ray tracing, lifelike NPC interactions, and dynamic weather systems that directly impact gameplay. The attention to detail that Rockstar is known for will likely be taken to new heights.
Online Multiplayer
GTA Online made Rockstar a lot of money and kept GTA 5 popular. GTA 6 will likely have online play, and it could be better. New technology might make online play smoother with more fun activities.
Gameplay Mechanics
With every new GTA instalment, Rockstar brings in fresh gameplay mechanics. From the introduction of RPG elements in San Andreas to the intricate heist planning in GTA 5, the evolution has been commendable. Given the industry's push towards more immersive and interactive worlds, expect GTA 6 to introduce features that make the game world feel even more alive and responsive.
GTA 6 Leak Confirms New Gameplay Feature
In conclusion, one of the most exciting pieces of news surrounding GTA 6 is a recent leak confirming a new gameplay feature. This feature, as per sources, allows players to dynamically switch between reality and a "dream world" or "alternate reality" within the game. This mechanic reportedly influences missions, character interactions, and the game's overall narrative. If this is real, it might be a new and cool way to play the game.
Don't fully believe all leaks until Rockstar Games says so. But we do know GTA 6 wants to change the game again.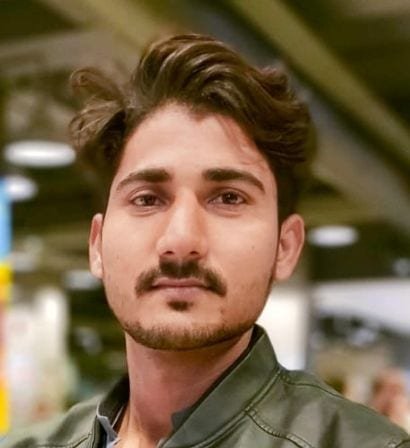 Arman Ali, respects both business and technology. He enjoys writing about new business and technical developments. He has previously written content for numerous SaaS and IT organizations. He also enjoys reading about emerging technical trends and advances.