Learning a new language can be an exciting, challenging, and rewarding experience. While English may be the de facto global language, knowing a foreign language is still an advantage for your career, travel, or your own personal development.
French and Spanish are both widely spoken. Each country and culture you encounter abroad will appreciate you knowing either language. But is it possible to learn these two languages at once?
Keep reading as we discuss top tips for learning French and Spanish at the same time.
Establish a Strong Foundation in the Basics of Each Language
For those seeking to learn French and Spanish simultaneously, it is crucial to establish a strong foundation in the basics of each language. This includes:
Understanding the fundamental grammar rules
Building a vocabulary of commonly used words and phrases
Practicing pronunciation
Find Ways to Immerse Yourself in Both Languages
Learning a second language can be achieved by listening to podcasts or watching movies in both languages. By exposing yourself to the sounds and rhythms of the languages, you will improve your listening comprehension and pronunciation. This method allows you to learn new vocabulary and sentence structures in a natural and enjoyable way.
It's also important to vary your sources. Choose content that interests you to stay motivated.
Immersing yourself in learning these types of languages will also help you differentiate between them and understand their distinctive features.
Dedicate Time and Be Consistent in Practicing
It is essential to set aside a specific time each day to focus on language learning and stick to that schedule. This consistent practice will help reinforce language skills. It will help you retain the information that you learned.
It is essential to approach learning both languages with dedication and commitment to make progress and see results.
Join a Language Learning Community
Being a part of a community not only provides a supportive environment for learning but also exposes you to native speakers and fellow learners. They can help correct your mistakes and provide valuable feedback.
This community can also offer resources such as conversation groups, online forums, and cultural events. This will help you enhance your learning experience.
By immersing yourself in a community of language learners, you can practice speaking French and Spanish simultaneously, improving your skills and fluency in both languages.
Get a French Knowledge Test Certificate
Obtaining a French Knowledge Test certificate is crucial. It will serve as a validation of proficiency. It can also open up opportunities for employment, travel, and cultural understanding.
That certificate can help gauge progress and identify areas for improvement. It will demonstrate competence in the language that you are learning. It will also highlight the importance of continually learning and expanding one's linguistic abilities.
Best Tips for Learning French and Spanish at the Same Time
Learning French and Spanish at the same time can be a rewarding and challenging experience. By implementing the tips mentioned, one can achieve proficiency in both languages.
So why wait? Start your journey towards bilingualism today and see the world through new linguistic lenses!
Did you find this article helpful? If so, check out the rest of our site for more informative content.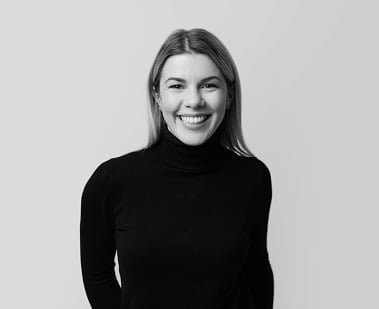 Nicole Ann Pore is a writer, an events host and a voice over artist. Travel, health, shopping, lifestyle and business are among the many subjects she writes about. Through quality and well-researched writing, she informs and even entertains readers about things that matter. She is also interested in film critiquing and filmmaking. Giving all the glory to God, Nicole graduated Cum Laude from De La Salle University Manila, Philippines with a Bachelor's Degree in Communication Arts.