Brands turn to social media listening whenever they want to accelerate their marketing plan on social media platforms. You can create an improved content plan and boost interaction to expand your enterprise. It is crucial to gain knowledge of what your clients and competitors think of your brand. Another meaningful action would be to contribute to helpful discussions with your followers.
Whenever you keep tabs on your presence on social media, you search for your analytics. Naturally, you consider the count on particular parameters such as engagements to determine whether you are in line with previously set objectives. Listening gathers the same date, utilizes intelligence to evaluate the date, and offers insights. Such data is useful as it guides you on how to improve your services to clients.
Why is Social Media Listening Crucial?
Businesses prefer to have an active interaction with the customer base. As of now, consumers are attracted to brands that seek this sort of engagement level. Consumers are avoiding enterprises that market to them with an endless abundance of adverts. People look forward to being a part of a business and not just in terms of making money. Companies that fail to listen to their customers have a hard time making meaningful conversations with prospective consumers.
Remaining Relevant
Social media listening assists brands in maintaining their relevance. NetbaseQuid is a market intelligence and consumer firm that knows customers prefer to monitor trending news. Most times, the younger generation is up to date with all the challenges facing society in the political, environmental, and socioeconomic scene. Through social media, listening brands can know the view of consumers on matters regarding these spheres.
Managing a Crisis
Social listening is crucial for brands that are undergoing a difficult time. NetbaseQuid assists brands in making quicker decisions whenever urgent feedback is vital. The brand allows listening from a broad array of sources. The next-gen AI from NetbaseQuid offers competitive insights.
Businesses can make decisions regarding their most favorable response depending on conversation changes. NetbaseQuid also illustrates the progress of the conversations.
Understanding Rival Brands
Social media listening allows you to explore the dislikes and likes of your consumers. You will find out more about your business's features that you need to capitalize on to distinguish your company from competitors. You could discover more about how the media showcases your competitors. By doing so, you can figure out ways to leverage media coverage.
The Impact of Social Media Listening Software
Many people worldwide utilize social media, and as a result, there is a lot of information sifted. It would not be easy to know what consumers are saying without highly powered tools. Social listening tools make it possible for brands to understand their clients. You are aware of what is going on and driving your brand mentions.
To Sum Up
With the social listening tools available on NetbaseQuid, you can gain real-time access and track the perceptions of people towards your brand. You can become a part of the conversation and keep tabs on the comment sections. Using these provisions, brands can influence the perceptions of the public by pointing up positive comments. Such comments could fuel brand loyalty.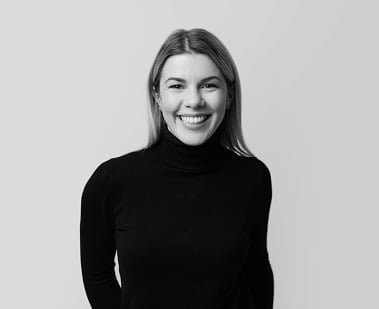 Nicole Ann Pore is a writer, an events host and a voice over artist. Travel, health, shopping, lifestyle and business are among the many subjects she writes about. Through quality and well-researched writing, she informs and even entertains readers about things that matter. She is also interested in film critiquing and filmmaking. Giving all the glory to God, Nicole graduated Cum Laude from De La Salle University Manila, Philippines with a Bachelor's Degree in Communication Arts.