Jewelry designers draw from a variety of sources for inspiration. In 2022, it appears they are looking back a few decades when creating new pieces. Many of the items seen on runways this year bear resemblance to items seen two decades ago. However, these pieces have a modern twist.
One thing these pieces have in common is their boldness. Statement pieces are popular this year, with delicate jewelry being pushed to the side. Now is the perfect time to update the wardrobe with the help of the following items.
Arm Candy
Bracelets remain trendy this year, and one style that is gaining attention is permanent bracelets. This arm decoration has no clasp, so it remains on until the wearer has it removed. What does this mean for the wearer?
A person may choose to get a permanent bracelet to show their commitment to someone. This may be a family member, a significant other, a loved one who has passed, or anyone important in their life. The reasons for getting a bracelet of this type are as unique as the wearer.
Depending on the type of permanent bracelet selected, a person might be able to remove it at home. However, certain styles require they visit a jeweler to have the bracelet removed.
This may become of importance when a person is undergoing a medical test. If the bracelet has metal, it may need to be removed before the test can be done. Know the steps for having the bracelet removed before buying.
Plastic Jewelry
Many people today are turning to plastic for their accessories. Some designers even use recycled plastic to make baubles, as they wish to create sustainable pieces.
When a person thinks of plastic accessories, they may bring to mind the jelly shoes popular twenty years ago. Today's designers, however, use a variety of materials when creating these pieces.
Jewelers have been using enamel to create baubles for centuries, as this material has a unique luster and opacity. Resin is another popular material for jewelry designers. This substance begins as a liquid and hardens when exposed to heat, light, or another setting agent. This allows it to be formed into earrings, charms, and more.
Other popular jewelry-making plastic materials include acrylic and acetate. Men and women will find a wide range of jewelry styles created using these materials. Regardless of which pieces they choose, plastic jewelry is fun to wear alone or with other styles.
Arm Cuffs
A permanent bracelet isn't the only arm jewelry a person may wish to wear this year. Arm cuffs are popular once again. However, they aren't the ones seen twenty years ago.
Prada is one designer now offering this type of accessory, and the cuff is of the highest quality, as one would expect from this designer. Blumarine also has a cuff that many people would love to own.
These pieces were first seen centuries ago when Egyptian queens would adorn their bodies with arm cuffs and other accessories. They weren't alone, as the Mayan kings also wore cuffs. Today's pieces, however, are minimalistic when compared to many arm cuffs of the past. They are a great way to dress up an outfit without adding a lot of flash.
Body Jewelry
Body jewelry is an excellent way for a person to show their unique style. These pieces encompass everything from belly chains to toe rings. Some designers opt to create delicate pieces, while other jewelers choose heavier styles.
Shells, raw stones, and other natural materials highlight these pieces. People often pair body chains with a crop top or a bralette. However, toe rings show off summer-ready feet, while ankle bracelets draw a person's eye to a pair of shapely legs.
Chunky Chokers
Layered necklaces may need to be put away this year, as chunky chokers have taken over runways around the world. Shiny gold statement necklaces are trending along with bedazzled chokers.
Certain styles land at the collarbones, but others overtake the decolletage. Many designers create these pieces in silver, as this metal is taking a front-row seat in 2022. Others are choosing to make these items using chain links. Another option is a choker done in rainbow colors, another popular trend this year.
Some designers choose to create a chunky choker and add fringe. The ideas are endless with this style. This allows every person to find a choker they love that fits in with the rest of their wardrobe effortlessly.
Men and women often believe they must rush out and buy new clothing to update their wardrobe. Purchasing new jewelry is an excellent way to accomplish the same goal, and a person often finds they can save money by going this route.
Check out the many pieces offered today, from inexpensive items to costly baubles. There is something for everyone in jewelry offerings. Be sure to explore the entire range of items offered, so you get those pieces you love and wish to wear regularly.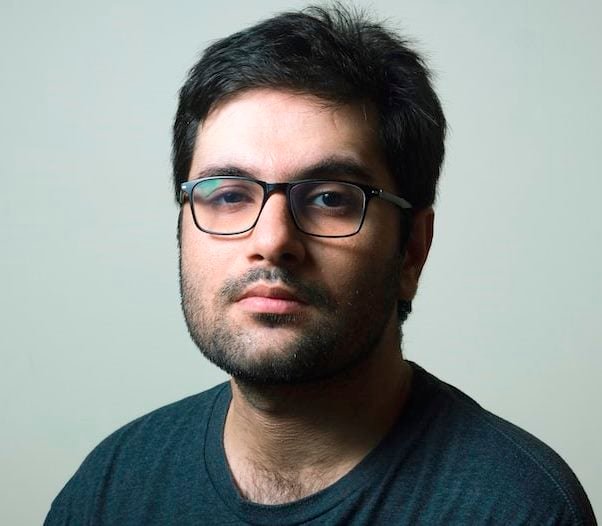 Barry Lachey is a Professional Editor at Zobuz. Previously He has also worked for Moxly Sports and Network Resources "Joe Joe." he is a graduate of the Kings College at the University of Thames Valley London. You can reach Barry via email or by phone.