The cloud marketplace is evolving rapidly and is expected to undergo significant changes in the next five years. Market analysts are predicting both exciting and unexpected developments within the industry over the next few years. Experts in the cloud industry believe that AWS and other cloud marketplaces will experience significant changes in the next five years. Here are some of the most significant changes expected to occur: Cloud experts are sharing their top five predictions for how the cloud marketplace will develop over the next five years.
Today's Cloud Marketplace
The cloud marketplace is a rapidly growing industry with many different players. The major cloud providers, such as Amazon Web Services (AWS), Microsoft Azure, and Google Cloud Platform, are all vying for market share. Many smaller providers, such as DigitalOcean and Vultr, are also gaining popularity. In addition, several cloud marketplace platforms, such as the Tackle cloud marketplace platform, provide a way for businesses to buy and sell cloud services.
1. More Buyers Will Rely On The Marketplace For Purchases
The cloud marketplace is growing in popularity as a purchasing platform for businesses of all sizes. This trend is expected to continue, with more buyers relying on the market to find and purchase the products and services they need.
Traditionally, businesses have relied on word-of-mouth recommendations or personal connections when looking for new cloud providers. However, this is changing as the marketplace becomes more established and trusted. The convenience and transparency of the market make it the preferred purchasing platform for many buyers.
Today's marketplace buyers are looking for more than just a good deal—they want to be sure they're getting the best value for their money. With so many options available, buyers are increasingly turning to the marketplace to find vendors that offer the best combination of price, quality, and service.
2. More Sellers Will Invest In The Platforms
As the cloud marketplace grows, more sellers will be drawn to the platform in search of new customers. This influx of new sellers will result in increased competition, driving prices and leading to better buyer deals.
Many new sellers entering the marketplace will be small businesses or individual providers looking to take advantage of the growing demand for cloud services. However, we expect to see several larger companies, like the Tackle cloud marketplace platform, also investing in the marketplace.
The increased competition will force sellers to differentiate themselves to stand out from the crowd. Many sellers will do this by investing in their own branded marketplace platforms. Other investments may include developing unique products and services or offering more competitive pricing.
3. Cloud Marketplaces Will Consolidate
The cloud marketplace is still in its early stages of development, which means there are currently dozens of different platforms to choose from. The large selection can be confusing and frustrating for buyers, who often have to search multiple marketplaces to find the products and services they need.
As the industry matures, we can expect to see a marketplace consolidation, with a handful of large platforms emerging as leaders. This consolidation will make it easier for buyers to find the products and services they need and allow sellers to reach a larger audience.
4. Amazon Will Continue To Lead the Way
Amazon is currently the largest and most popular cloud marketplace, with over 50% of buyers using the platform to purchase products and services. This dominance is expected to continue in the years as Amazon continues to invest in the marketplace and expand its product offerings.
While Amazon's share of the market is expected to grow, other marketplaces will emerge as leaders in specific niches. For example, Google's marketplace is expected to become the go-to platform for buyers looking for machine learning services.
5. The Cloud Marketplace Will Become Global
The cloud marketplace is still in its infancy, but it's already transformed how businesses purchase cloud products and services. In the years to come, the marketplace will become the new normal, with more buyers and sellers using the platform to connect and do business.
The marketplace will also become more global, with buyers and sellers worldwide using the platform to trade goods and services. This globalization offers a level of diversity to the tech industry that hasn't been seen before and will lead to new innovations and opportunities. Sharing the opportunity with everyone enables anyone to be a part of the future.
Final Thoughts
The cloud marketplace is changing how businesses operate, and it will only become more critical in the years to come. Because of the cloud marketplace, companies will have more choices when finding the right provider. The increased competition will drive down prices and lead to better buyer deals. And as more businesses move to the cloud, the marketplace will continue to grow and evolve, providing even more opportunities for buyers and sellers alike.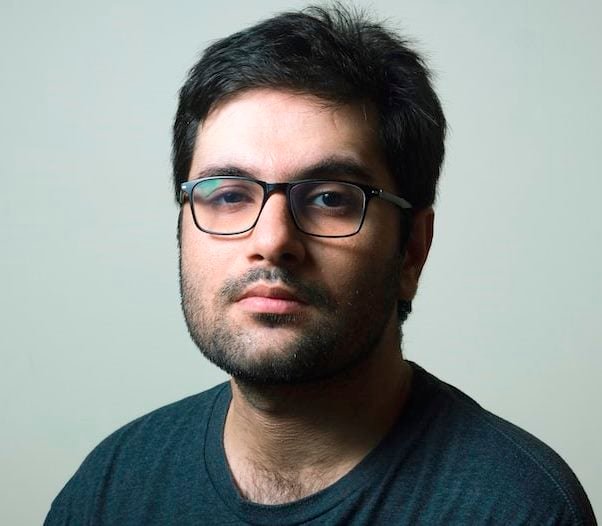 Barry Lachey is a Professional Editor at Zobuz. Previously He has also worked for Moxly Sports and Network Resources "Joe Joe." he is a graduate of the Kings College at the University of Thames Valley London. You can reach Barry via email or by phone.