We hire professional movers to make our relocations less stressful. Trained, experienced, and fully equipped moving crew help us move efficiently and quickly.
But while you expect the movers to do most of the back-breaking tasks, there are still a few things that they can't complete for you. Likewise, you can help them finish faster by doing some moving-related tasks. Taking some load off their backs will not only help get the relocation project done faster but also save you money. Remember that professional moving companies charge by the hour, so if you help them finish fast, you're looking to save a sizable amount of money.
Here are some things you can do to help movers pack and load your belongings.
Check your checklist
Moving preparations start long before the actual move date. Typically, the professional movers will give you a checklist of things to prepare and do before their arrival. Make sure everything in their list has been ticked off to avoid any delay. This should also help them get started right away.
Pack everything
If the project does not include packing services, make sure to finish it off at least a day before the move date. Leaving your clothes in the cabinets, books and stuff on the shelf, and utensils in the cupboard will definitely delay the process. Use sturdy boxes and containers to pack your belongings.
Label boxes
Professional movers would greatly appreciate it if you properly label your boxes. This should help them load the boxes in an orderly fashion so that they know their destination in the new place. Label boxes with breakable items with a "Fragile" sign to help the moving crew identify and load them carefully. Likewise, containers or boxes that need to be placed upright should have visible labels.
Remove all the beddings
Upon waking up, strip the bed empty so movers can directly dismantle the bed frame and mattress, and load them onto the cargo. Don't wait for the movers to remove the beddings, pillowcases, comforter, etc.
Get rid of excess items
You can help the movers by pruning your stuff. Remove items that you won't need in your new place. Any unnecessary, unwanted, or broken items should be donated, thrown to trash, or sold. De-cluttering your home can greatly help reduce the volume of items for packing and moving.
Disconnect electronic devices
Unplug all home appliances, electrical devices, and other electronic equipment before they start packing or loading your belongings. According to experienced movers at Torex Moving, doing so can help prevent unwanted damages to your priceless appliances. Likewise, it can avoid potential electrical accidents.
Identify furniture to be disassembled
Not all furniture pieces actually need to be disassembled. If the couch can fit through the front door, it can be transported as is. However, some furniture items that cannot fit through hallways and doorways should be disassembled. Measure furniture to identify which ones must be dismantled to get them out of your home. Inform the moving crew about these furniture pieces.
Separate prohibited items
Professional movers near me are prohibited by law from transporting certain items, such as hazardous chemicals, perishable goods, and flammable items. Collect these items, place them in a separate area, and properly label them with a "Do Not Pack" sign. The professional movers will usually give you a list of prohibited items. You can opt to bring them using your personal car or just leave them.
Keep eye on your kids and pets
It would be a great help if you can keep the kids and pets away from the movers. If you didn't arrange for a babysitter, you should keep them entertained. Perhaps you can place them in one of the rooms while the movers are working. This is not only for the safety of the kids but also of the movers.
Clean
As each room is emptied, you can start cleaning up. This way you can immediately leave as soon as everything is loaded on the truck.
Provide refreshments
While this will not directly hasten the process, offering some refreshments is a nice gesture that can help keep the moving crew hydrated and motivated. Set up a table with cold water, coffee, and some snacks so they have something to munch on if they feel hungry or thirsty. Although you are not required to feed the movers, keeping a friendly and jovial environment can make the entire move pleasant to all.
Just stay
Don't leave the movers while they are working. They might have some concerns or questions. In some instances, they might require your help. You should also double check their work as they might overlook a few items. Check each room as they are emptied, making sure that nothing is left out.
Finally, you can help the movers make their job easier and quicker. Even if you're hiring a full-service moving company, it doesn't mean you cannot do anything to help. Follow these tips to help them complete their job faster and easier; at the same, settle in sooner.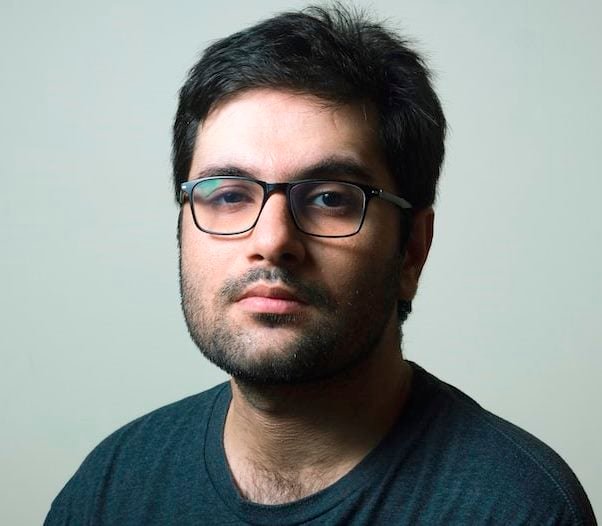 Barry Lachey is a Professional Editor at Zobuz. Previously He has also worked for Moxly Sports and Network Resources "Joe Joe." he is a graduate of the Kings College at the University of Thames Valley London. You can reach Barry via email or by phone.