If you have an interest in repairing appliances or finding the cause of their problems, starting an appliance repair business can be the best option for you. One thing with our appliances is that they make things easier for us. We depend on our household appliances to do most of our daily activities—from washing our clothes to cooking and cleaning our homes. However, when these appliances break down, we need someone to repair them. 
Running an appliance repair business from home allows you to exercise your creativity, as well as your problem-solving skills. Besides, you have the freedom of being your own boss. Generally, appliance repair technicians don't have an office—they operate from their home or the client's home.
Starting an appliance repair business can assist people to save a lot of money since it's cheaper to repair an appliance than to buy a new one. This article shares a guide on how to start an appliance repair business from home. Read on for more information.
Start with market research
Just like with all other businesses, it's important to conduct extensive market research when starting an appliance business. Conducting market research helps you to get important information, like market segmentation, understanding your competitors, as well as creating pricing plans.
Good market research should cover essential trends in the industry, all of which affect the growth of your business. Besides, the research should cover the challenges and threats in the industry, together with the available growth opportunities. The data that you gather should help your appliance repair business grow once started.
Create a list of services that you plan to offer
Once you conduct your market research, the next thing to do is to come up with a list of the services that you want to provide. Generally, the following are the appliances that you should be prepared to repair once you start your business:
Refrigerators and freezers
Ovens
Microwaves
Dishwashers
Washing machines and dryers
Vacuum cleaners
However, it's important to ensure that you are trained and certified to repair these appliances—otherwise you risk rendering their warranties void. However, having background knowledge in repairing appliances means you can repair the common appliances in our homes.
Buy all the necessary tools
The Hartman's Jacksonville appliance repair technicians say that you will need tools—otherwise, how can you repair appliances without these tools. If you don't have the tools required to repair appliances, it's time to buy them. When starting, you will have to spend a considerable amount of money to get all the basic repair tools needed to repair an appliance. 
If you don't have the finances to buy these tools, you can secure a loan or ask a friend or relative to help you acquire these tools, with the aim of refunding the money. All in all, you need to have some money to cater to all expenses you will incur when starting your appliance repair business.
Register your business
This step involved choosing a name for the business and registering it. When choosing a name, consider a simple name, one that your clients can easily remember. What you need is for clients to think about your business first whenever they need appliance repair services. 
Now, once you get a name for your business, it's time to register it. To make sure that your business operates within the set state and federal business, laws, get the required permits for appliance repair business. Please note the kind of licenses that you obtain, as well as tax obligations, depending on the location of your business.
In addition to licenses and permits, you can get insurance for your business, as this will protect your business and you in case of an accident, lawsuit, or natural disaster. Getting a license and insurance for your appliance repair business shows your prospective clients that you are serious with your work.
Create a website
Having a website for your appliance repair business will make it easier for people to find you. Mostly, when searching for an appliance repair technician, people search these words in Google "appliance repair technician near me." The search results consist of different appliance repair websites. So, if you don't have a website for your business, it will be impossible for people to find you.
When you create your website, start by listing your services, as well as contact information. Besides, post blogs on your website regularly to make sure you have fresh and unique content. Lastly, don't forget to add a call-to-action (CTA) button to prompt people to reach you.
Create a marketing strategy
Lastly, it's important to create a marketing strategy to help you market your appliance repair business. Here are a few ways to market your appliance repair business:
Run TV and radio commercials
Establish a social media presence
Sponsor local events in your neighborhood
Capitalize on email marketing
Regardless of the method you choose, marketing your appliance repair business is crucial. It will help you to build your business and attract more customers.
Bottom Line
Starting an appliance repair business from home isn't a big challenge. You need the right skills and resources to open the business. Then, following the guide we have discussed above will help you achieve the dream of owning an appliance repair business.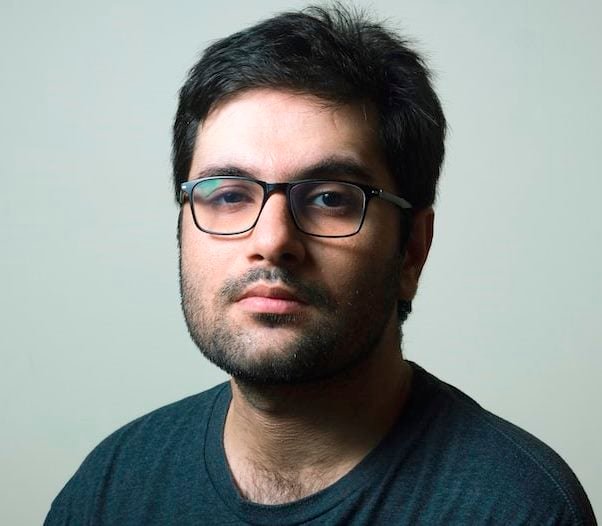 Barry Lachey is a Professional Editor at Zobuz. Previously He has also worked for Moxly Sports and Network Resources "Joe Joe." he is a graduate of the Kings College at the University of Thames Valley London. You can reach Barry via email or by phone.