It is a well-known fact that we are in a post-pandemic world now. And, we have all witnessed how everything has seen a huge shift from offline to online and hybrid mode. During the lockdown, everyone had to do their work from home as it was not possible to go out and work.
But, why do you think we are discussing all this now when the pandemic is over? Well, the truth is that the pandemic has introduced us to the possibility of working from home or in a hybrid mode. And, that's why it is expected that in the future, the workplace will comprise a remote and hybrid working model the most.
How Is It A Challenge In The Remote Working Atmosphere?
It's true that the hybrid and remote work models' flexibility can boost productivity and corporate operations while also enhancing user experience. But, it has some complexities as well. One of the biggest among them is the fact that hybrid and remote working also necessitates a wide variety of hardware and software. And, this complexity mainly raises questions about good management.
Yes, you heard it right! Working from home means that companies will need more IT staff to monitor the devices used by the employees at home. How else do you think a company can get to know whether an employee is working or not?
It's obvious that employees require quick and easy access to various devices to be able to be connected with their workplace. And, employers, on the other hand, will require ways to monitor the devices used by their employees.
What Do You Understand By It?
As we are talking about remote device management, let us understand what it means. Have you ever heard of remote device management before? Well, when we say "remote device management", it means a group of procedures for gaining access to, managing, and keeping track of IoT devices, mobile devices, and tablets within a company from a single, central location.
How Companies Perform The Management
You need to know that there is numerous software available nowadays that assist in remote device management. For greater enterprise mobile privacy, RDM software allows IT managers to remotely install devices, troubleshoot issues, operate the system, and block unwanted data access.
How Companies Use Software To Streamline Devices
Many of you might be wondering about how remote device management software actually helps companies streamline the devices, right? Well, such software has numerous features which further allow employers to streamline the device management of their employees.
It allows setting up a remote ring which helps in relocating the device in case it gets misplaced.
It enables you to wipe the data off the device.
It allows employers to lock devices.
It offers the feature of scheduling constant device scans.
It allows you to change the ownership of the devices.
It offers the feature of renaming a device
It allows you to import contacts into the device.
It enables you to power on and off the device.
It offers a feature for clearing passwords.
It allows you to turn on and off the personal hotspot.
It allows you to manage the content of the device remotely.
It gives you the option to have a remote view so that you can troubleshoot issues remotely.
It allows you to delete various groups.
The Bottom Line
All in all, we can say that remote device management holds a special place nowadays as it allows companies to streamline various devices used by their workers at home. So, if you are also looking forward to administering the devices used by your employees, you should get in touch with a good agency offering broadband management solutions.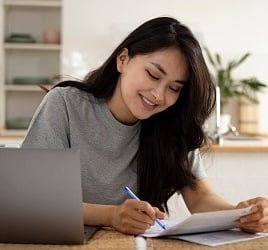 Amanda Byers is a graduate of Columbia, where she played volleyball and annoyed a lot of professors. Now as Zobuz's entertainment and Lifestyle Editor, she enjoys writing about delicious BBQ, outrageous style trends and all things Buzz worthy.