Are you looking to enhance your look? Do you wonder what the best option is?
Many people invest in a facelift to feel young again. If you're going to choose to give yourself a new youthful glow, you want to know it's going to be effective. One of the questions that remains is how permanent is the procedure.
So when it comes to the question of how long does a facelift last? We're here to help you understand. Keep reading to find out how long a facelift lasts.
Type of Facelift Procedure
How long does a facelift last? Generally, a facelift is expected to last for 7 to 10 years. But, there are several types of facelift procedures. Each type is designed to address specific aging concerns and provide varying levels of improvement.
Different types of facelifts have varying degrees of longevity. A traditional full facelift tends to provide longer-lasting results compared to mini facelifts or non-surgical treatments like dermal fillers. The extent of tissue manipulation and tightening during plastic surgery plays a significant role.
Age
The age at which a person undergoes a facelift procedure can significantly impact the results and how long those results last. People who choose to have a facelift at a younger age often experience longer-lasting results.
This is because younger skin typically has better elasticity and collagen production, allowing it to adapt more effectively to the changes made during your cosmetic surgery.
While facelifts can be performed on older individuals, the longevity of results may be somewhat shorter due to the natural aging process. Skin elasticity tends to decrease with age, and the effects of gravity and tissue thinning become more pronounced.
Skincare Routine
Your skincare routine is a very important part of keeping the effects of a facelift for a long time. Proper skin care can help protect and improve the look of your skin, so you can keep looking young and refreshed after the process.
For example, using SPF every day protects the skin from UV damage, and moisturizing keeps the skin fresh and flexible. Putting antioxidants and retinoids on the skin improves its health and structure and helps keep the facelift's effects going.
Genetics
Most of your skin's natural flexibility comes from your genes. People who have good skin elasticity because of their genes tend to have less sagging and wrinkles over time.
When someone has naturally resilient skin, the benefits of a facelift tend to last longer because their skin is better able to keep the new shape.
Collagen is a protein that gives skin its strength and ability to stretch. The rate at which your body makes collagen can be affected by your genes. People with genes that help them make more collagen may have facelift effects that last longer because their skin can keep its youthful structure and look.
How Long Does a Facelift Last? Learn All About It
How long does a facelift last? When performed correctly, it can last from 7-10 years. Results will depend on the specific individual, how well they follow post-procedure guidelines, and if they care for their skin and protect it from sun damage. Contact a board-certified cosmetic surgeon for a comprehensive facelift consultation today to learn more.
Is this article helpful? Keep reading our blog for more.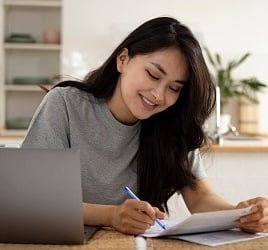 Amanda Byers is a graduate of Columbia, where she played volleyball and annoyed a lot of professors. Now as Zobuz's entertainment and Lifestyle Editor, she enjoys writing about delicious BBQ, outrageous style trends and all things Buzz worthy.