When it comes to coping with stress and anxiety, many individuals in addiction treatment explore alternative methods to support their recovery journey. One surprising avenue that has gained popularity in recent years is video gaming. While video games are often associated with entertainment, they can also be valuable tools for reducing stress and anxiety when used mindfully. In this article, we'll explore how video games can be harnessed to promote relaxation and alleviate stress, making them a potential addition to your toolbox for addiction treatment.
Table of Contents
Understanding Stress and Anxiety in Addiction Recovery
Stress and anxiety are common companions on the path to addiction recovery. The process of overcoming addiction involves a myriad of physical, emotional, and psychological challenges. Whether it's coping with withdrawal symptoms, navigating triggers, or addressing the underlying causes of addiction, the journey can be emotionally taxing. Additionally, the fear of relapse and the pressures of maintaining sobriety can contribute to heightened stress levels.
The Therapeutic Potential of Video Games
Video games, when approached with intention and moderation, offer several therapeutic benefits that can be especially valuable for individuals in addiction treatment:
1. Distraction and Escape:
Video games provide a temporary escape from the challenges of the real world. Engaging in gameplay can shift your focus away from stressors, allowing you to immerse yourself in an enjoyable virtual environment.
2. Stress Reduction:
Playing video games can trigger the release of endorphins, which are natural mood-boosting chemicals. This can lead to a sense of relaxation and stress relief. Certain genres of games, such as puzzle games or open-world exploration games, can be particularly soothing.
3. Cognitive Engagement:
Many video games require problem-solving, strategic thinking, and quick decision-making. Engaging with these cognitive challenges can divert your attention from anxious thoughts and foster a sense of accomplishment. Solving puzzles, strategizing in a game, or making decisions under pressure can engage your mind and provide a mental break from stress.
4. Social Connection:
Multiplayer online games offer an opportunity to connect with friends or meet new people in a virtual space. These social interactions can combat feelings of isolation and provide a sense of belonging. Building connections in the gaming community can be a source of support and camaraderie.
5. Mindfulness and Flow:
Some video games encourage a state of flow where you become deeply absorbed in the activity. This can be meditative and help you stay in the present moment, reducing anxiety. Immersive experiences, such as exploring beautiful virtual landscapes or engaging in narrative-driven games, can facilitate a sense of mindfulness and presence.
6. Sense of Achievement:
Progressing in a game, completing quests, or achieving high scores can boost your self-esteem and sense of accomplishment, counteracting feelings of inadequacy or stress. These in-game achievements can translate to a sense of success and fulfillment in the real world.
7. Safe Space for Expression:
Certain games, such as creative sandbox games or role-playing games, allow you to express yourself freely and safely, exploring your creativity and emotions. Creating art, stories, or virtual worlds in games can be a therapeutic outlet for self-expression and emotional processing.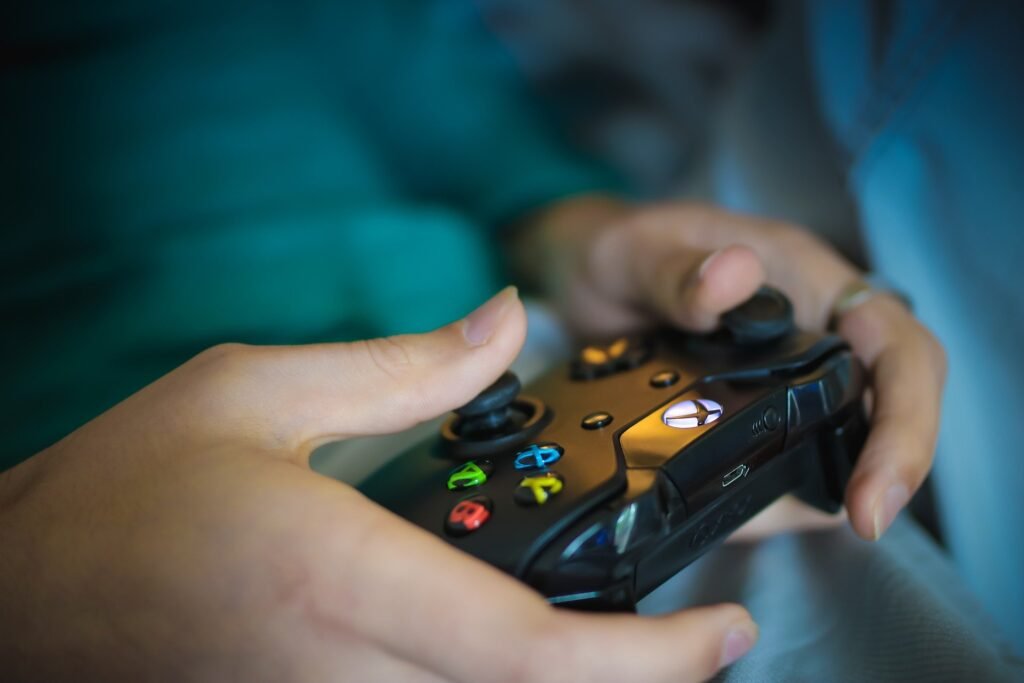 Using Video Games Mindfully
While video games offer therapeutic potential, it's crucial to approach them mindfully to ensure that they contribute positively to your well-being:
1. Set Time Limits:
Establish clear boundaries for your gaming sessions to prevent excessive gameplay. Limiting screen time ensures that gaming remains a healthy outlet rather than an escape from reality. Set specific timeframes for gaming and adhere to them.
2. Choose Relaxing Games:
Opt for games that promote relaxation and stress reduction. Puzzle games, exploration games, and simulation games often provide a more calming experience. These games can offer a serene escape from stressors and encourage a sense of tranquility.
3. Avoid Highly Competitive Play:
Highly competitive games can be stressful and may not serve your goal of relaxation. Consider cooperative or single-player experiences instead. Cooperative games promote teamwork and social interaction without the intense competition.
4. Prioritize Real-Life Activities:
Balance video gaming with real-life activities, including exercise, social interaction, and therapy. These activities are essential components of addiction treatment and should take precedence over gaming. Allocate time for self-care, physical activity, and therapy sessions to support your overall well-being.
5. Monitor Emotional Responses:
Pay attention to how video games affect your mood and emotions. If you find that a particular game is causing frustration or heightened anxiety, consider switching to a different one or taking a break from gaming. Games should contribute positively to your mental state, not exacerbate stress.
6. Connect with Supportive Communities:
Engage with gaming communities that promote positivity, inclusivity, and support. Building connections with like-minded individuals can enhance the social benefits of gaming. Seek out online forums or social groups where gamers share their experiences, insights, and strategies for managing stress.
7. Seek Professional Guidance:
Discuss your interest in using video games as a stress-relief tool with your therapist or addiction treatment counselor. They can provide guidance on integrating gaming into your treatment plan effectively and offer insights into how gaming can complement traditional therapeutic methods.
Conclusion: Gaming as a Complementary Stress Relief Tool
Video games, when approached mindfully, can serve as valuable tools for stress and anxiety relief during addiction treatment. They offer a unique combination of distraction, relaxation, and cognitive engagement. By incorporating gaming into your treatment plan alongside traditional therapeutic methods, you can create a holistic approach to managing stress and anxiety.
Remember that video games are just one of many potential stress-relief strategies. It's essential to consult with your healthcare professionals to develop a personalized treatment plan that addresses your specific needs and goals. When used mindfully and in moderation, video games can be a source of relaxation and enjoyment on your journey to recovery.
Jennifer Bell is a wellness coach, an MMORPG player, and a writer for addiction treatment clinics in the Philadelphia area.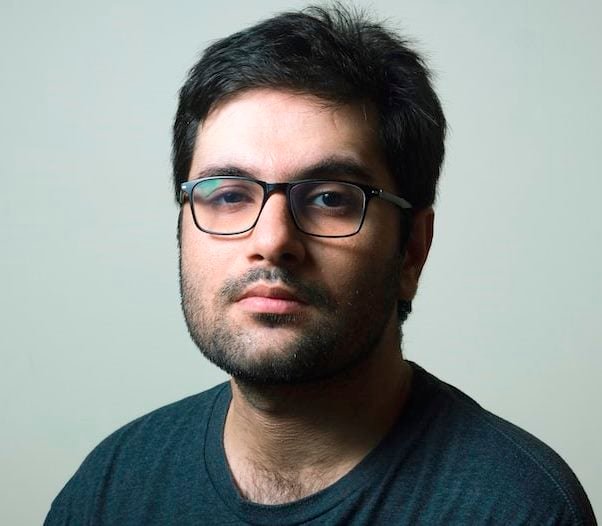 Barry Lachey is a Professional Editor at Zobuz. Previously He has also worked for Moxly Sports and Network Resources "Joe Joe." he is a graduate of the Kings College at the University of Thames Valley London. You can reach Barry via email or by phone.