Catering and food contractor as a business is at $275.90 billion this 2022, so there is a lot of scope for choice and variety. It's also an industry that's constantly growing with new and exciting trends that you can indulge in.
From food trucks to gourmet chefs, your options are endless, so you should be able to cater to your tastes and your guests' tastes.
If you have no idea how much does catering cost for a wedding, this guide will help you figure out and know what your options are.
How Much Does Catering Cost for a Wedding?
When considering how much to spend on catering for a wedding, it is important to think about both the size of the event and the type of food you would like to serve.
A small, intimate wedding will obviously require less food than a large, formal affair. If you are looking to serve a more simple meal, such as hors d'oeuvres and cake, you will not need to spend as much as you would if you were looking to serve a more formal sit-down meal.
Factors Affecting the Cost of a Wedding
It is also important to remember that the cost of catering will vary depending on these factors.
Location of Your Wedding
This directly affects your wedding catering cost. If you decide to have your reception in a restaurant in the middle of the city, the catering service will be a bit higher. The same applies to places like the one near the lake style, they usually have their own catering service which you will find a bit more expensive than usual.
Some venues will let you have an outside catering service, but still, you have to pay them for hosting a third-party caterer.
Number of Guests
The average cost of wedding catering is between $100 and $120 per person, so the total cost of catering also depends on your guess list. This means for a wedding with 100 guests, the average cost of catering would be between $10,000 and $12,000.
The number of guests at your wedding is a big factor in your catering expenses. This is simply the number of food serving that your catering services will have to accommodate and the number of staff the catering service will have to provide.
Food Selection
Your food selection is another factor to consider, but this is the one that you can control as you can select the food that you want for your catering service to prepare.
The cost will change if you want a simple banquet style or buffet style of serving. You can also choose a menu that your guests can choose from on their RSVP.
Make sure to find and select from the best wedding catering options with quality and budget in mind.
Budget Tips for Catering Service
There will be no definite answer to the question, "How much does catering cost for a wedding?" Catering for a wedding can be very expensive, but it is important to budget for it. There are many ways to save money on catering, but be sure to do your research and talk to your caterer about your options.
You can check your other wedding expenses if you can compromise other allocations. A good rule of thumb is to budget for at least $100 per person.
Did this article help you? Visit the rest of our blog today for more wedding tips!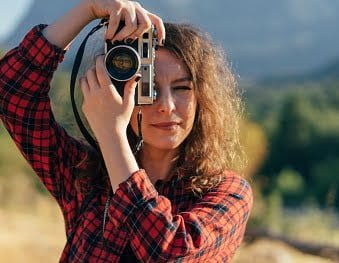 Andrea Parker is a reporter for Zobuz. She previously worked at Huffington Post and Vanity Fair. Andrea is based in NYC and covers issues affecting her city. In addition to her severe coffee addiction, she's a Netflix enthusiast, a red wine drinker, and a voracious reader.