A third-party logistics provider has space, equipment, labor, and industry expertise to ensure the smooth flow of operations. They can also bundle their services, which can help save costs and time and improve the warehousing experience. Read on to learn how third-party logistics can help your business.
Functions of a third-party logistics company
A third-party logistics company (also known as a 3PL) provides businesses with a variety of functions along the supply chain. They can provide storage space, coordinate shipping, and improve operational efficiency. A 3PL can be customized to meet your business' needs, reducing the burden of inventory management on you. By using their logistics skills, 3PLs can help you focus on your product, saving you time and money. Some 3PLs even offer bulk discounts.
A third-party logistics company can also handle basic operations for you, such as receiving orders and packing products. They can even coordinate the process of finding a warehouse. They also have the expertise and programs needed to handle any problems that may arise along the way. If you're not comfortable handling these details, a 3PL may be the best choice for you.
The three basic functions of a 3PL provider are transportation, warehousing, and inventory management. A 3PL provider often integrates a customs system. They also have access to specialized trucks, forklifts, and warehouses. The logistics services offered by a 3PL provider help you manage your inventory, manage shipping costs, and ensure that your products arrive at their destination safely.
A 3PL provider should have the ability to meet the needs of different clients and be flexible. For example, a book publisher may require custom packaging and shrink-wrapping. They may also subcontract these functions to other companies. These providers also have the ability to arrange end-to-end 3PL services for their clients. They coordinate the entire supply chain for their clients. They are sometimes referred to as lead logistics providers.
Often times, a 3PL will be able to negotiate discounted rates with couriers. This helps to ensure that products are delivered before the expected date. In addition to coordinating your network of couriers, a 3PL can also handle returns management. They can even handle customs brokerage for you.
A third-party logistics company can be an excellent partner to have on your team. Not only can they handle the details of fulfillment, but they will also manage the relationships with your clients and shipping firms. They can also negotiate rates, set up shipping routes, and report on their progress. These professionals are familiar with all modes of transportation.
Costs of hiring a third-party logistics provider
Hiring a third-party logistics provider can be an effective way to reduce shipping costs while ensuring goods are delivered on time. For companies that lack freight logistics capabilities, it may be necessary to hire a contractor that specializes in logistics solutions. Third-party logistics providers can handle this process in-house or provide shipping software solutions.
Third-party logistics providers can reduce costs by bringing decades of industry experience to bear. They can recommend best practices for transportation and weighing products, which can help a company avoid unforeseen costs. For a company, running an in-house logistics division requires significant resources and time. Outsourcing the logistics process to a third-party logistics provider can free up a company's resources to focus on its core business processes and competencies.
The costs of hiring a third-party logistics provider vary depending on the type of services you need. For example, some 3PLs charge a set fee to set up an account. Others may require a minimum monthly spend. You should also factor in the labor costs that may be associated with picking and packing products. These costs may add up quickly.
Another benefit of hiring a third-party logistics provider is that you'll enjoy better customer service. Third-party logistics providers have extensive experience and expertise in managing complex operations, which means they'll be able to meet your delivery needs with minimal operational mistakes. By outsourcing your logistics functions to a third-party logistics provider, you can focus on your core competencies and provide exceptional services to your customers.
Hiring a third-party logistics provider can significantly reduce your shipping costs. By utilizing an experienced team of professionals, a third-party logistics provider will handle inventory, packing, shipping, and returns for you, saving you time and money. In addition, a third-party logistics provider will be knowledgeable about industry best practices and stay up to date on the latest developments in manufacturing.
As you grow, you'll find it increasingly difficult to meet market and customer demands alone. While this growth looks great on paper, it's often a challenge to keep up with the demands of a rapidly expanding business. Outsourcing your logistics can help you focus on your core competencies and invest in technology that improves productivity.
Examples of businesses that have benefited from hiring a third-party logistics company
Hiring a third-party logistics company can be a valuable tool to help a company grow by managing inventory in new markets. Often, small businesses do not have the resources to build a shipping and distribution operation or to operate a fleet of their own. By outsourcing the logistics function, small businesses can focus on growing their business and improving client satisfaction.
Third-party logistics companies often specialize in one industry. Since warehouse management is so different for each industry, a company that specializes in one industry can save a business time and money. Moreover, companies that have expertise in a single industry can also help lower risks associated with non-compliance and customer dissatisfaction.
Third-party logistics companies also offer flexibility and scalability in order to meet the needs of a business. They can easily adapt to the requirements of a growing business, and they can easily scale up as required. This can result in long-term savings for a business.
Hiring a third-party logistics company can help a company grow their business and reduce their costs. These companies take care of inventory management, storage, and transportation. They also provide packing materials for shipments. These companies also have a vast resource network that can help businesses execute their supply chains efficiently. In addition to this, they can save a company money by achieving their goals more efficiently.
Third-party logistics can be an excellent solution for larger companies that are trying to grow. The logistics of shipping and fulfillment can be complex, and the mistakes that occur will cost a business money and reputation. In addition, without a third-party logistics provider, the logistics operation can be stressful for both the business and its employees. These companies have the necessary software and programs to ensure that everything happens smoothly and efficiently.
In addition to addressing logistics, a 3PL company also offers strategies to help businesses improve their customer experience and revenue. For instance, many 3PLs offer 2-day shipping options, which helps small businesses compete with larger ecommerce brands such as Amazon. This can increase the average order value and reduce cart abandonment. Additionally, it can help to improve customer loyalty.
Questions to ask when choosing a third-party logistics provider
There are several factors that you must consider while choosing a third-party logistics provider. First, you should be sure that the service provider has the appropriate infrastructure, vehicles, and human resources to meet your needs. You should also find out about their track record and experience in the industry. Ultimately, you need a service provider that is not only capable of meeting your requirements, but one that you can rely on.
Third-party logistics providers must take into consideration a variety of factors, such as the characteristics and counts of SKUs (stacking units), how many can fit on a pallet or shelf, and how much space is needed at the fulfillment center. They must also be aware of specialized equipment or processes that may be required to fulfill an order.
Your 3PL must be flexible and can scale its operations as your business grows. If the provider isn't able to grow with your company, you may be missing out on cost savings and opportunities for expansion. The right 3PL will be able to scale their operations as necessary so you can stay competitive.
Third-party logistics providers must have strong relationships with regional carriers and multiple warehouses, which can help you cut costs and improve shipping time. They should also be able to handle paperwork for various countries. Once you have decided on the right 3PL, it's time to sign a contract. If you are unsure, you can also try the company's free trial offer to see if it's right for you. However, make sure to check the terms and conditions of the trial period because some providers require a contract after the trial period.
Another consideration is whether the 3PL company's culture and business philosophy aligns with yours. A company with a similar culture to yours can offer customized solutions and minimize friction in the process. Moreover, the 3PL should have robust technology that will enable you to customize the solution to fit your business needs.
As the third-party logistics provider for your business, it's vital to plan ahead. Because a third-party logistics provider needs to earn their money, you must estimate how many orders your company will fulfill in a year. This will help them to scale accordingly and accommodate any unexpected spikes in your business.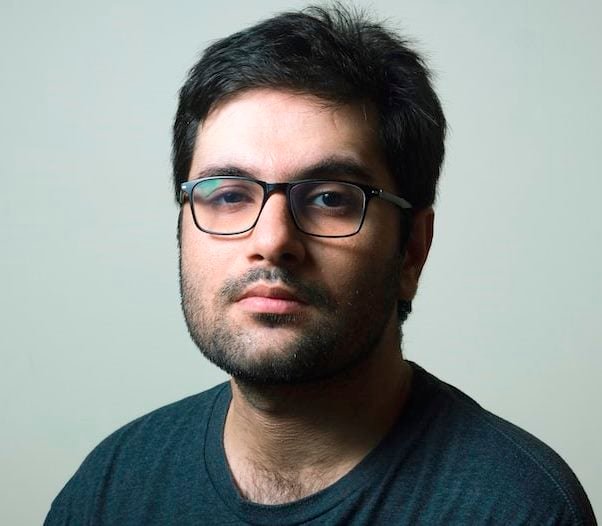 Barry Lachey is a Professional Editor at Zobuz. Previously He has also worked for Moxly Sports and Network Resources "Joe Joe." he is a graduate of the Kings College at the University of Thames Valley London. You can reach Barry via email or by phone.