As the parent of a child, nothing could make you happier than seeing your child enjoy their clothes and feel comfortable.
However, this isn't always easy. Choosing the wrong fabrics, colors, or sizes for your child can make them feel frustrated. Why does their new shirt have scratchy seams? Why do their new pants bunch up when they sit?
Knowing how to dress your child can involve quite a bit of art and science. Keep reading to learn everything you need to know when picking the best clothes for children.
Comfort Is Key
When it comes to choosing the best kids clothing, comfort should be the primary consideration. When shopping, consider if the fabric is soft, allowing your child's skin to breathe and be as natural as possible.
Steer clear of fabrics that are itchy, scratchy, tight, or otherwise irritating to your child. Choose clothes with natural flex in the material so that the clothes don't become too constricting as your child moves. Check stitching and seams to make sure they are not too tight or scratchy on your child's skin.
It is also important to select clothes that are easy to take on and off, keeping dressing time stress-free!
Pick a General Color Scheme
When choosing the best clothing color scheme for children, the focus should be on bright, vibrant colors. Pastels, blues, and greens are especially calming, while hot pinks and yellows are cheerful. Although children do love bold colors, they can seem overwhelming in large doses.
Consider toning down the color scheme with some neutral whites or soft grays or using black and white accent pieces to create contrast. It can be helpful to mix and match various colors in the same theme, such as blue and green, to add variety.
Pick Classic Shapes and Fun Patterns
The key is to find classic pieces that are both fun and stylish. Start with classic shapes, such as simple collared shirts, long pants, and shorts in neutral colors. This will allow your child to mix and match their outfits, yet still, look stylish.
From there, feel free to have some fun with colors and prints. Bold colors and playful patterns will add some fun and personality.
Quality Matters Over Quantity
When buying clothes for children, quality matters. Low-quality clothes can quickly fray, rip, or shrink.
Research the fabric, read about the care instructions, and make sure that each garment fits your child comfortably. Clothing should be sturdy and able to withstand the wear and tear brought on by active children. Choose items that are breathable and machine washable (if your child is prone to spilling!).
Quality is also important for comfort – if the clothes don't fit or feel good against a child's skin, they won't be worn often. Opt for natural fibers, particularly for little ones prone to sensitive skin.
Understanding Your Child's Body Shape & Size
When choosing clothes for your child, it's important to understand their individual body shape and size. Taking exact measurements is the best way to ensure you can buy the right size to ensure your child is both comfortable and looks great.
Start with measuring their chest, waist, and inseam. This will help you pick out garments with the best fit and style. When browsing clothing options, opt for clothes that highlight their best features.
For example, if they have an athletic build, try clothes that taper to accentuate their toned arms or legs. For a child with a rounder body, opt for items with a waistline that wraps around the torso or straight-legged trousers.
Involving Your Child in the Shopping Process
When shopping for clothes for your child, it is important to include them in the process. Involving them in the shopping process will allow them to develop their own sense of style and independence.
To start, make a plan before hitting the stores by looking up some clothes your child might like online. Have them narrow down the selection to items they would like to try on when shopping.
When shopping with your child, ask them which items they like and let them pick out their favorite pieces. Don't worry if their choices don't fit the clothes you originally had in mind. Let them express their creativity when choosing outfits and try to accommodate them as best as you can. For collection of hoodies check out EssentialsHoodies.
Picking Weather Appropriate Outfits
When choosing clothes for your little one, consider all weather conditions. Before heading out, look at the temperature and forecasted weather.
If it is likely to be warm, select lightweight clothes such as shorts, T-shirts, and sandals. If it is likely to be cooler, think of layered pieces, such as long sleeve undershirts, a lightweight jacket, and pants.
In rainy or wet weather, make sure to include waterproof materials, such as a raincoat or rain pants. In cold weather, insulating materials such as long-sleeve shirts and fleece tops are ideal. Don't forget accessories like hats and gloves, and even consider a toddler beanie.
Activewear is also necessary for days that require more physical activity. Look for clothing made of polyester, nylon, and spandex for breathable pieces that are comfortable and move with the body. Polyester and nylon are also great options for everyday clothes too because they travel well and dry quickly.
Keeping Up with Changing Fashions
When choosing clothes for children to keep up with changing fashions, one should aim to pick pieces that are stylish, age-appropriate, and comfortable.
Start by evaluating your child's lifestyle and needs, such as what they will be doing in the clothing (i.e. school, leisure, or sports) and how often they need to change clothes. Fashion trends, colors, and styles for children vary by age, so consult age-specific fashion guides for advice.
Choose the Best Clothes for Children Today
Choosing the right clothes for your children is an important and fun task that helps develop their unique style. With careful selection and mindful consideration, you will be able to find the clothes for children with a perfect fit and make them look and feel their best.
So, start shopping today and make your little one's wardrobe the envy of their peers!
Make sure to browse our blog for more interesting reads!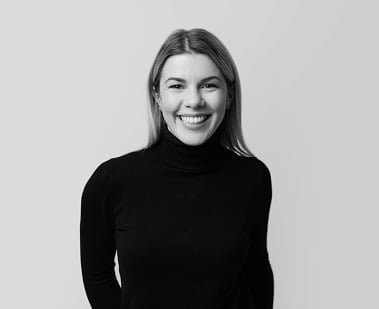 Nicole Ann Pore is a writer, an events host and a voice over artist. Travel, health, shopping, lifestyle and business are among the many subjects she writes about. Through quality and well-researched writing, she informs and even entertains readers about things that matter. She is also interested in film critiquing and filmmaking. Giving all the glory to God, Nicole graduated Cum Laude from De La Salle University Manila, Philippines with a Bachelor's Degree in Communication Arts.