If you've ever dreamed of living that coveted #vanlife, renting a camper van is one of the best ways to experience it. But, like any other rental vehicle, you must ensure that the one you choose is right for you. To help you, we've compiled this handy guide on choosing the right camper van rental for your needs.
Budget
Camper vans are an excellent option for road trippers who want to save money on accommodations. They come equipped with kitchens that allow travelers to cook meals and cut down on expensive restaurant bills. They are also usually cheaper to rent than RVs and can be parked in more affordable areas like public lands or campgrounds.
When choosing a camper van rental in Iceland, consider the type of vehicle you need and how many people will be traveling with you. Smaller camper vans can sleep up to three people comfortably. Larger ones can accommodate up to eight. Consider whether you'll be camping off the grid or need a shower and toilet.
It would help to consider the fuel cost, potential fees, and insurance requirements. Many rental companies have mileage restrictions and pet policies, so read the fine print.
There are several options for camper van rentals, including peer-to-peer marketplaces. Dedicated camper van rental companies exist. While these companies may offer a more streamlined experience, they can also be more costly. It's a good idea to check the availability of the van you want and make a reservation early. Then, before you leave on your trip, be sure to inspect the vehicle and test drive it thoroughly.
Comfort
Renting a camper van offers an unparalleled sense of freedom and flexibility for travelers who are eager to explore the great outdoors. Whether you're exploring the coastline of a beach town or snuggling up to a mountain peak, camping in a converted van offers you the chance to wake up each day to the sound of waves crashing or birds calling and fall asleep beneath the stars.
Compared to RVs, which can be cumbersome in cities and tight gas station parking lots, camper van rentals feel more like large SUVs or trucks and are easier to maneuver. They're also less expensive than RVs and tend to get better gas mileage.
Aside from the cost of fuel and possibly propane, the only other extra charges will be a one-way rental fee and any additional drivers or equipment you may need. Check with each company to see if they offer one-way rentals in your desired location(s), and make sure you can afford to drive the vehicle back if that's how you want to travel.
If you're looking for a specific type of campervan, consider checking out listings with neat options, including custom, luxury boutique camper vans with amenities like heated mattresses and top-notch speaker systems. However, remember that peer-to-peer rental services often have a different customer experience than mainstream companies, and you should read reviews carefully to ensure that you're comfortable with the provider you choose.
Requirements
If you're considering trying out van life but are still determining if it's the right fit, renting a camper may be an excellent way to test-drive your future travels. Peer-to-peer rental sites offer a wide range of vehicles in locations across the country – from Sprinter vans with HGTV-worthy interiors to tiny teardrop trailers that you can pull behind your Subaru and even giant 5th wheels and Class A motorhomes.
The rental cost will vary depending on the vehicle's age, options, and condition. Older cars are cheaper but require more maintenance and repairs over time. Newer vehicles are more expensive but have top-notch safety features and higher resale value.
Many camper vans are pet-friendly, making bringing your furry friend along easy. You can find pet-friendly rentals on sites for "pet-friendly."
Some camper vans are fully outfitted with everything you need to enjoy the road trip lifestyle, while others require that you bring your camping gear.
Insurance
If you're renting a camper van, you must check that your regular car insurance covers driving it (this is different from renting a car). It would help if you also looked for coverage from a credit card or the rental company.
If you don't have this coverage, many companies offer a different policy during the rental that you can purchase to cover yourself. This can be very helpful if you plan long road trips.
Another consideration is how many people you'll be traveling with. A couple or two can usually get away with a smaller van, but more than that will require a larger vehicle.
The time of year can also impact your rental price. If traveling during the peak summer season, expect to pay higher rates. But if you go during the shoulder season, you'll likely find better prices.
Check out the listings if you're ready to start your adventure in a camper van. This peer-to-peer platform allows van owners to rent out their vehicles for a fraction of the cost of a traditional RV rental. There are various options, from old-school Volkswagen Vanagons to Mercedes-Benz Sprinters and Storyteller Overland MODE4x4 adventure vans. Their road trip-ready vehicles come with linens, cooking supplies, fuel, and a cooler.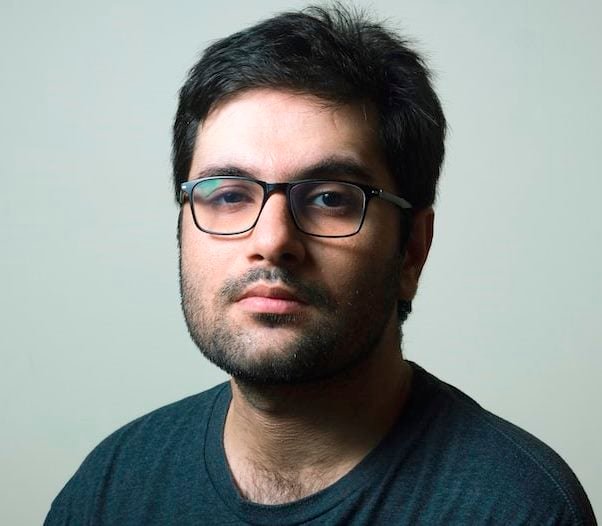 Barry Lachey is a Professional Editor at Zobuz. Previously He has also worked for Moxly Sports and Network Resources "Joe Joe." he is a graduate of the Kings College at the University of Thames Valley London. You can reach Barry via email or by phone.