The surface of your car is constantly under attack from dirt, bugs, and UV sun rays. When these elements dampen your car's paint, it loses its lustrous shine, fading to a dull and chalky look.
To combat this, professional car detailers apply wax or ceramic coatings to vehicles as a protective layer. But do you know the difference between wax vs ceramic coating? How do you choose?
Both have advantages and disadvantages when it comes to the surface of your car. Continue reading for a comparison that can help you decide.
Table of Contents
Composition
Wax and ceramic coatings are two popular car coating options, but they differ significantly in composition. Wax is a natural blend of waxes, such as carnauba, paraffin, and beeswax, combined with solvents to create a liquid or paste.
On the other hand, ceramic coating is a complex, multi-layered synthetic blend that is applied like paint. It is often made of silica compounds and contains an inorganic resin combined with ultraviolet (UV) stabilizers, corrosion and oxidation inhibitors, and flex additives.
Protection
Wax and ceramic coatings both offer excellent protection for your car. Wax has been used in the automotive industry for decades and is still the go-to choice for many car owners.
It provides an extra layer of protection and helps hold moisture away from the paint. However, wax usually needs to be reapplied around every three to four months, as it will eventually break down and become less effective.
On the other hand, ceramic coatings provide a more complex and durable protection that does not need to be reapplied as often. The ceramic coating provides a tight barrier around the car's paint that can resist harsh environmental elements such as UV rays, acid rain, and sea salt for up to five years.
It is important to note that both wax and ceramic coating only serve as a sacrificial layer to protect the car from minor paint issues and scratches. Choosing a protection film to protect car paint from physical damage is still better.
Both wax and ceramic coatings can protect the surfaces. But if you prefer durable coatings, then ceramic coating is the better choice.
Water Repellency
Wax and ceramic coats are very different ways to make something water-resistant. When wax is put on a car, a thin layer makes a barrier on the paint's surface. This makes an insulating layer without water or dirt sticking to it.
Ceramic coating, on the other hand, is a much more lasting way to keep water away. When the ceramic coating is put on, it makes a layer that is almost impossible to break through and actively repels all outside elements, including water.
Both wax and ceramic coats do an excellent job of keeping water away. But the final choice comes down to how much it will cost and how easy it will be.
Gloss and Shine
Both methods can have significant effects when done right, but they have some differences in their final look. Wax usually gives short-term protection and a shine that looks slightly wetter. A ceramic layer protects for much longer, making the surface look smoother and more durable.
In terms of gloss and shine, both waxing and ceramic coating gives a shiny look, but ceramic coating shines much brighter and lasts longer than waxing. Putting on several coats of high-quality wax might give the same shine as a single layer of ceramic coating.
Application Process
Before putting wax on a car, the surface should be cleaned well and thoroughly. The wax should then be spread evenly in thin layers with a thin cloth.
It only takes a few hours to put on a single coat, and it's easy to wipe on and off, so it's great for DIY projects. Most of the time, a coat of wax should last three to four months.
On the other hand, a ceramic layer needs to be put on more carefully and in a more complicated way. The car's surface should be thoroughly cleaned, and the ceramic coating should be put on in multiple coats with a sprayer or other tool to ensure it sticks well.
Ceramic coating can take up to 8 hours or more to put on, and only a professional can do it. The good news is that all the hard work can give long-term security.
Cost
Most of the time, wax is the cheaper choice between the two. Ceramic covering, on the other hand, is more durable and protects better. The cost varies on what kind of product is used, how long it will take, and how hard it is to use.
Wax is easy to use and costs less time and money than ceramic coating, but it doesn't protect as well. Depending on the products used, it usually costs between $55 and $150 per application.
Ceramic finishes start at around $450 and go up from there, but they usually last a lot longer. The application costs a lot of money and takes a level of skill that wax applications don't need.
Environmental Impact
Car wax doesn't help the earth in any real way. Since it is made from petroleum, it can add to the production of greenhouse gasses.
Ceramic coats, on the other hand, are safe and won't catch fire. They are also made to last a long time. Ceramic coatings can also reduce drag, which can reduce the fuel used and improve the gas economy. This cuts down on the amount of pollution released into the air.
A ceramic layer can also protect your car much better than wax, so you don't have to wash your car as often. This makes it less likely that soap and cleaning supplies will get into the water system.
Decide Between Wax vs Ceramic Coating
When coating your car, you have two great options: wax or ceramic. Car wax is better for regular maintenance and should be done multiple times per year, while ceramic coating is best for long-term dirt, water, scratch, and UV protection but requires more maintenance.
Researching the differences between wax vs ceramic coating will help you decide which one is right for you and your car. Start by researching the differences today and make an informed decision for your car!
Check out the rest of our site if you enjoyed this article! There are plenty of other topics that we cover!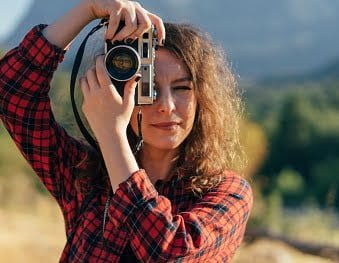 Andrea Parker is a reporter for Zobuz. She previously worked at Huffington Post and Vanity Fair. Andrea is based in NYC and covers issues affecting her city. In addition to her severe coffee addiction, she's a Netflix enthusiast, a red wine drinker, and a voracious reader.