Moving home is one of the most stressful experiences in life. There's so much to think about, and it all needs to be completed quickly.
Everything from packing to cleaning out junk from the garage needs to be planned. But how do you choose the right storage place when packing up all your goods?
Read on for tips for picking a storage place for your needs.
Table of Contents
Pick the Right Size Facility
When moving to a new home or office, choosing the right storage place is crucial. One of the most important factors to consider is the size of the facility. It's important to pick a storage place that has enough space to accommodate all your belongings but not too much space that you end up paying for unused space.
To determine the right size facility, start by taking an inventory of the items you plan to store. Then, consider any future storage needs you may have. It's always better to opt for a slightly bigger facility to accommodate any unexpected items.
Finally, make sure to do some research and compare prices to find the best deal for the size facility you need. With the right size storage place, your move will be hassle-free, and your belongings will be safe and sound.
Beware Introductory Deals
Choosing the right storage place is crucial to ensure the safety of your belongings. While some may be enticed by introductory deals and low prices, it is important to be aware of the potential pitfalls.
These deals may seem enticing at first, but they often come with hidden fees and can cost you more in the long run. It is essential to thoroughly research the storage facility and read reviews from previous customers.
Don't be afraid to ask about their security measures and policies. Remember, the safety of your belongings should always be a top priority. Beware of introductory deals and prioritize finding a reputable and trustworthy storage place for your move.
Look For Weekly Billing
When preparing for a move, it is essential to consider where you will store your belongings carefully. One factor to remember is the storage place's billing cycle. Finding a facility that offers weekly billing can help you to manage your moving expenses better.
By paying weekly, you can avoid being locked into a long-term contract and only pay for the needed storage time. This can be especially beneficial if your move is temporary or unsure how long you will need storage. Take the time to research storage places and choose one that offers convenient and flexible weekly billing options.
Consider the Condition of the Building
This means looking beyond the size and location of the storage facility. Take into account the structural integrity of the building, as well as any potential hazards such as flooding or pest infestations. It's important to inspect the storage unit for any signs of wear and tear or damage.
Choosing a facility with a well-maintained building will protect your belongings and give you peace of mind during the moving process. Don't forget to inquire about security measures to ensure your belongings' safety.
Watch Out for Expensive Insurance
When moving to a new home, choosing the right storage place is crucial to safely storing your belongings. However, it's important to also watch out for expensive insurance costs. To avoid this, start by assessing your storage needs and doing proper research on different storage facilities.
Compare prices and services offered. Additionally, be wary of hidden fees and read the insurance policy carefully, as some facilities may offer inflated insurance rates. Consider investing in your insurance policy to avoid these expenses.
Remember to weigh all your options and choose a storage place that fits your budget and provides the necessary security for your belongings. If you want to know more about your storage options, click to read more at this link.
Think About Security
When embarking on a move, it is important to carefully consider where you will be storing your belongings during the transition. While the size and location of the storage unit may seem like the most important factors, it is crucial to also think about security.
You want to ensure that your belongings are safe and secure while in storage, especially if you have valuable or sentimental items. Before choosing a storage place, research their security measures, such as surveillance cameras and access codes, to guarantee the safety of your belongings. Opting for a climate-controlled unit to protect delicate items may also be beneficial.
Think About the Route to Your Room
Finding the right storage location is crucial to ensure a smooth and successful transition when moving to a new place. When choosing a storage place, one important aspect is the route to your room. This means considering the potential obstacles and challenges you may face when moving your belongings from the storage unit to your new space.
Consider the layout of the building, the size and weight of your items, and any potential staircases or narrow hallways that may make the route difficult.
Let One Company Do the Whole Job
When moving, choosing the right storage place is crucial for ensuring a smooth and hassle-free process. One way to make this decision more accessible is by hiring a professional moving company that offers storage services.
By opting for a company that can handle the entire moving and storage process, you can save yourself the stress and time of researching and coordinating with multiple storage facilities.
Look for a company with a good track record, competitive rates, and flexible storage options that can accommodate your specific needs. This will make your move more convenient and give you peace of mind, knowing that the entire job is being taken care of by one trusted company.
Learn How to Choose a Storage Place During a Move
In conclusion, choosing the right storage place during a move is crucial for a successful and stress-free relocation. By considering factors such as size, accessibility, security, and cost, you can ensure that your belongings are properly taken care of.
So don't forget to do your research and make an informed decision when it comes to selecting a storage place. Happy moving!
Looking for more tips and ideas? We've got you covered. Check out some of our other posts now.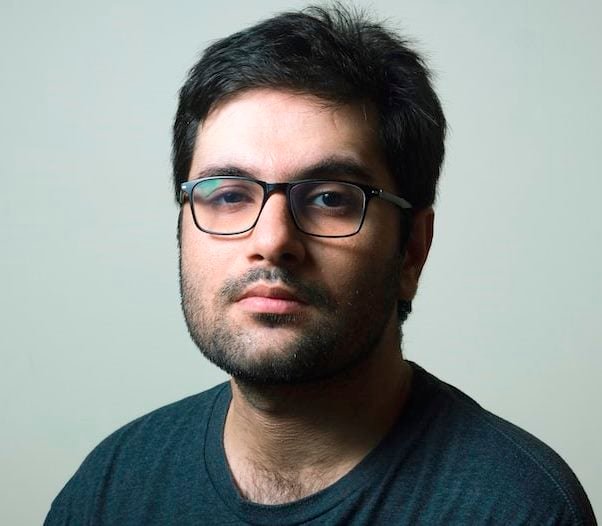 Barry Lachey is a Professional Editor at Zobuz. Previously He has also worked for Moxly Sports and Network Resources "Joe Joe." he is a graduate of the Kings College at the University of Thames Valley London. You can reach Barry via email or by phone.