You just had a root canal on your tooth and now it's hurting, what do you do? Clearly, you'll need another dentist's office visit at some point, but when? Are there signs you need an emergency dental extraction?
If the pain is at its worst, don't hesitate to head over to the doctor. If the tooth itself is distressing you, you should schedule another root canal appointment immediately.
Any pain without a root canal usually doesn't require an emergency extraction unless you have a root fracture. Schedule a follow-up with your dentist in a few days. If you can't reach your primary dentist, call around town and find one that specializes in the situation you're experiencing.
1. Intense and Persistent Tooth Pain
If left untreated, it can lead to complications and even tooth loss. One of the main reasons for this type of pain is an infection in the tooth or surrounding tissue, which can spread quickly and cause further damage. An emergency tooth extraction may be necessary to remove the source of the pain and prevent it from getting worse.
Additionally, intense and persistent pain can also be a sign of a cracked or fractured tooth, which can result in further discomfort and potential infection. Seeking emergency dental care as soon as possible is crucial in these situations to address the underlying issue and relieve the pain. Your oral health is important and should not be taken lightly, so don't hesitate to seek immediate attention if you experience intense and persistent tooth pain.
2. Swelling in the Gums or Face
In the case of dental health, swelling in the gums or face can potentially be a sign that you need emergency dental care as soon as possible. This swelling can be caused by a number of factors, including infection, abscess, or impacted wisdom teeth. If not addressed promptly, it can lead to more serious complications and even spread to other areas of the face.
A quick and timely dental extraction can prevent further harm and ensure proper healing. Therefore, any signs of swelling in the gums or face should not be ignored and require urgent dental care. When a tooth is severely swollen, it can cause intense pain and discomfort, making it difficult to carry out daily routines.
3. Severely Damaged Tooth
A damaged tooth can lead to infections and other oral health issues if left untreated. In such cases, a dental extraction is necessary to remove the damaged tooth and prevent further damage and pain. Delaying an emergency extraction can worsen the situation and may even result in the loss of the tooth altogether.
It is important to seek prompt treatment for a severely damaged tooth to ensure proper healing and prevent further complications. You can view You Make Me Smile dental care if you have this sign that needs treatment.
Learn About Emergency Dental Extraction Today
In conclusion, recognizing the signs that indicate the need for an emergency dental extraction is crucial for maintaining your oral health. If you are experiencing any of these symptoms, don't hesitate to schedule an emergency extraction with your dentist today. Take care of your dental health and make it a priority.
Your smile will thank you! Don't wait for things to get worse, take action and make the call now. Your dental well-being is too important to ignore. Make the choice to prioritize your dental health and contact your dentist today.
If you find this helpful and want to read more great content, check out our latest blog posts now!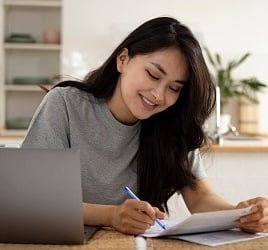 Amanda Byers is a graduate of Columbia, where she played volleyball and annoyed a lot of professors. Now as Zobuz's entertainment and Lifestyle Editor, she enjoys writing about delicious BBQ, outrageous style trends and all things Buzz worthy.