Were you a victim of a dog bite lately?
When you are a pet lover, you never imagine being bitten by a dog, but unfortunately, it can happen. Even the most calm and good-natured dogs bite.
Knowing how to file dog bite claims can help you alleviate the stress you experience. The right insurance company provides compensation for your physical and emotional damages.
Detailing your dog bite incident and filing the right paperwork makes a difference. Hence, how do you protect yourself, and what do you need to know? Keep reading to learn more.
Research the Law in Your State
When filing a claim for a dog bite, it is important to first research the law in your state. Dog bite laws vary from state to state and may contain provisions on how to file a claim.
For example, certain states require mandatory vaccinations or monitoring for the dog, while others may require additional documentation of the bite or injury. It is essential to be aware of any special laws that may apply to your case.
Document the Incident and Collect Evidence
As soon as the incident occurs, take pictures of the injury. Obtain the contact information (names, phone numbers/addresses) of all involved parties and witnesses.
If possible, obtain a copy of any police reports. Additionally, record the name of the dog and its owner/guardian so it is easy to find the necessary records.
If you must seek medical attention, collect all medical records, including any official diagnosis and all medical bills. Documenting all of this information will be helpful in your dog bite case.
Calculate Damages and Financial Losses
The best way to do this is to assemble the proper documentation and work with the appropriate legal professionals to ensure you receive the full amount owed. Generally, damages are divided into two categories: economic and non-economic.
Calculating these damages is complex, and a qualified attorney will help you accurately value your claim.
Hire a Dog Bite Attorney
It is essential to hire a qualified lawyer for dog bite accidents to represent your case. Dog bite attorneys are trained to work with insurers to investigate, file, and negotiate claims on behalf of those who have been injured.
In addition to filing all the necessary paperwork and ensuring all evidence is lined up properly, a dog bite attorney can help ensure that all legal rights are observed. They'll also make sure that you receive the compensation you deserve.
Meet All Filing Deadlines Set by the State
Every state has a claim filing deadline that must be adhered to. Failure to do so could result in the claim being rejected.
Once the claim has been filed, you must continue to monitor its status. Stay diligent in monitoring the progress of the claim to make sure that all legal deadlines are met throughout the legal process.
Start to File Dog Bite Claims Today
To file dog bite claims may seem overwhelming; however, being aware of your rights and taking the right steps can make the process much easier. Following the above suggestions is a great place to start.
Seek legal advice from an experienced lawyer if you need help understanding the system. Act now to ensure the best outcome!
If you found this blog post valuable, check out our blog for more legal content.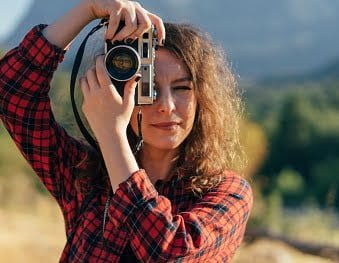 Andrea Parker is a reporter for Zobuz. She previously worked at Huffington Post and Vanity Fair. Andrea is based in NYC and covers issues affecting her city. In addition to her severe coffee addiction, she's a Netflix enthusiast, a red wine drinker, and a voracious reader.