Do you have a plan on moving to Temecula, CA?
While moving is never fun, relocating to a new city is an exciting prospect that can open up new opportunities in your life. The more you know about your prospective new home, the easier the process will be.
How can you be sure that your move is successful? The best way to prepare is to learn as much as possible about the area before you pack up your belongings.
Not sure where to begin? Keep reading.
Accessibility & Connectivity to Nearby Cities
Temecula, CA is a great place to live with nearby cities like San Diego, Los Angeles, and San Bernardino easily accessible. Depending on your location, you can access these cities by car, train, or plane. Additionally, the Metrolink Train is an affordable option for residents of Temecula and the nearby cities.
For those who would like to fly, Ontario International Airport provides flight services just an hour away from Temecula.
The Cost of Living
Temecula has a relatively low cost of living compared to other California cities. Accommodation prices are on the high end of the affordability spectrum, but they are significantly lower than those of Los Angeles, San Diego, and San Francisco.
Other daily living expenses like transportation, groceries, and entertainment are relatively low as well. It is worth noting that California has one of the highest taxes in the U.S., so incomes may have to be adjusted accordingly.
Outdoor Activities in Temecula
Temecula, CA offers a variety of outdoor recreation activities that can keep adventure seekers busy for days on end. Located in the heart of beautiful Southern California in Riverside County, Temecula is surrounded by scenic mountains, rivers, and valleys.
There are popular outdoor activities in the area, such as:
camping
fishing
hiking
biking
horseback riding
rock climbing
kayaking
With many miles of trails, Temecula is ideal for activities like trail running. You are sure not to run out of something to explore. You can start with this helpful guide.
Raising a Family in Temecula
Temecula, California, has become one of the country's best neighborhoods for families. It is a city offering all the amenities and an excellent location in the center of the state.
Schools are some of the best in the area, and the city is lauded for its emphasis on education. With a low crime rate, families can feel secure. With its outstanding air quality and overall quality of life, Temecula is a great place to raise a family.
Employment Market & Opportunities For Students
There are lots of employment opportunities for students in the area. The unemployment rate in the region is low compared to the rest of the country. Many of the local employers are actively looking for part-time and full-time employees.
Restaurants, resorts, and other hospitality organizations are popular employers offering jobs, especially during the summer months. With its numerous employment options, Temecula, CA is worth considering when making a move for both student and non-student job seekers.
Consider Moving to Temecula, CA Today
Moving to Temecula, CA comes with many benefits, such as great activities, pleasant weather, and a lower cost of living. With all that it has to offer, Temecula is a great place to consider for those looking for their perfect new home. If you're ready to make the move, contact a local real estate agent for help finding the home of your dreams in Temecula!
For more helpful and informative articles like this one, check out the rest of our site.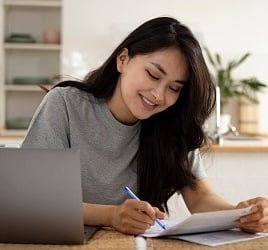 Amanda Byers is a graduate of Columbia, where she played volleyball and annoyed a lot of professors. Now as Zobuz's entertainment and Lifestyle Editor, she enjoys writing about delicious BBQ, outrageous style trends and all things Buzz worthy.