Do you find yourself suffering from severe muscle pains?
When it comes to the state of your body, it is crucial that you understand the type of pain you are experiencing. The type of massage you choose can be just as important as the treatment you receive.
For those who suffer from lower back pain, a deep-tissue massage is the best option.
Still not sure if this is the type of message for you? Then read on! Here is everything you need to know about the best type of massage for lower back pain.
Table of Contents
Swedish Massage
These massage techniques are used in stroking, kneading, tapping, rubbing, and shaking motions that cover the entire body. The Swedish massage helps release tension in the lower back muscles and relieves pain by increasing blood flow and loosening tight muscles and ligaments.
Regular Swedish massage can help improve flexibility, reduce pain and discomfort, as well as improve range of motion. It helps reduce stress and anxiety to a great extent and can reduce chronic lower back pain.
Deep Tissue
It focuses on the deepest layers of muscle tissue, making it ideal for those suffering from chronic pain. This type of massage utilizes slow and firm strokes to reach the deepest layers of muscle and connective tissue. It works by stimulating the myofascial tissue, treating the damaged tissue, and realigning deeper layers of muscle.
This also works to increase circulation in the area, helping to bring oxygen and fresh nutrients to the tissues. It also reduces inflammation and relaxes stiff muscles, relieving pain.
Shiatsu
It is a Japanese form of bodywork that is based on the principles of Traditional Chinese Medicine. It utilizes finger, thumb, and palm pressure to stimulate the energy pathways of the body and to restore balance.
It helps to stimulate pressure points on specific energy pathways of the body while promoting relaxation and healing. Shiatsu massage is a safe, effective, and non-invasive form of massage that can help to reduce lower back pain and promote relaxation and wellness.
Hot Stone
With the use of heated stones, the massage therapist applies light to medium pressure to knead, roll, and stroke around the spine and on the muscles next to the spine. This helps to relax tense muscles and release any stored tension, while also increasing blood flow and decreasing inflammation. Combined with the relaxation from the massage, the warmth of the stones can work to help provide relief to sufferers of lower back pain.
Lymphatic Massage
Lymphatic massage, also known as lymph drainage, is one of the best types of massage for lower back pain relief. This type of massage is a gentle and rhythmic form of massage that works to move the fluid (lymph) from the area of pain and inflammation.
It works to soothe and relax the muscles of the lower back, allowing the body to heal itself. This can be an effective way to reduce lower back pain and inflammation while restoring the body's natural balance and promoting circulation.
Explore and Try the Best Type of Massage for Lower Back Pain
The verdict is in – a deep tissue massage is the best type of massage for lower back pain. It is a great way to get relaxing relief that can also help to eliminate tenseness and treat medical issues. If you're looking for a way to manage your lower back pain, consider booking an appointment for a deep tissue massage!
Found this article on massage for back pain informative? Then browse through the rest of this section for more informative content.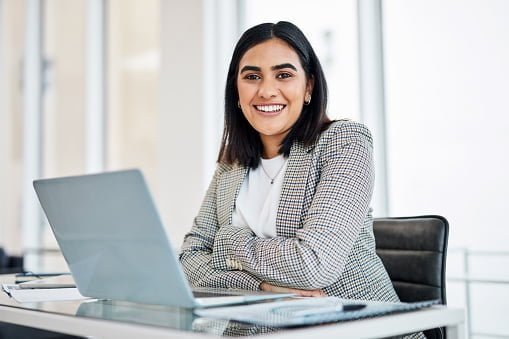 Piran is the bestselling author of the Zobuz, TheHearus and other well known Blogs. Her books have sold hundred of copies and are published in different languages.