Are you unhappy with the way you look? If it's been weighing on your mind for a while, you might be ready to make a change.
There are plenty of reasons to consider cosmetic surgery. Think about how empowered you'll feel when you look your best.
Not yet convinced? Then keep reading. In this guide, we'll cover why you might consider cosmetic surgery to help you feel more confident.
1. Enhance Self-Confidence
One of the primary reasons individuals opt for cosmetic surgery is to improve their self-confidence. When you're unhappy with certain aspects of your appearance, it can affect your self-esteem and how you interact with others.
Cosmetic procedures such as rhinoplasty, breast augmentation, or liposuction can help you achieve the desired look and feel more confident in your skin. Addressing the areas that bother you can boost your self-esteem and project a more positive image to the world.
2. Correct Physical Imperfections
Some individuals are born with physical features that they find unattractive or disproportionate. These imperfections can be a source of distress and can significantly impact one's quality of life.
Cosmetic surgery offers a solution by providing the opportunity to correct these flaws. Some procedures can help harmonize facial features and create a more balanced appearance. These include:
Otoplasty (ear surgery)
Chin augmentation
Eyelid surgery
3. Rejuvenate Aging Features
As we age, our skin loses elasticity, wrinkles form, and certain body areas may sag. While aging is a natural process, some people may feel unhappy with the visible signs of aging.
Cosmetic surgery provides options to rejuvenate the skin and reverse the effects of aging. Procedures like Botox injection, dermal fillers, and a deep plane facelift by Dr. Jacono can help tighten sagging skin, reduce wrinkles, and restore a fresh and revitalized look. By choosing these procedures, individuals can regain their confidence and feel more vibrant and refreshed.
4. Correct Physical Trauma
Physical trauma, such as accidents or injuries, can leave lasting marks on the body. These scars or deformities can constantly remind of the traumatic event and negatively impact one's emotional well-being.
Cosmetic surgery can help correct these physical changes through scar revision, skin grafts, or reconstructive procedures. By restoring the body to its pre-trauma state, individuals can heal emotionally and regain a sense of normalcy in their lives.
5. Body Contouring after Weight Loss
Losing a significant amount of weight is an achievement to be proud of. However, it can often result in excess skin and stubborn fat deposits that can't be eliminated through diet and exercise alone.
Cosmetic surgery procedures can help contour the body and remove excess skin, giving individuals the opportunity to enjoy the results of their weight loss journey fully. These procedures include tummy tucks, body lifts, and arm lifts.
Body contouring procedures can enhance body proportions and improve mobility. They can also help boost self-esteem.
Explore These Reasons to Consider Cosmetic Surgery
Cosmetic surgery can provide many benefits, both physical and mental. It should always be considered as an option when trying to improve physical appearance or confidence.
So what are you waiting for? Speak with a qualified cosmetic surgeon today and take the first step towards a more confident you.
We have plenty of informative articles available to you throughout our site. Make sure to check them out!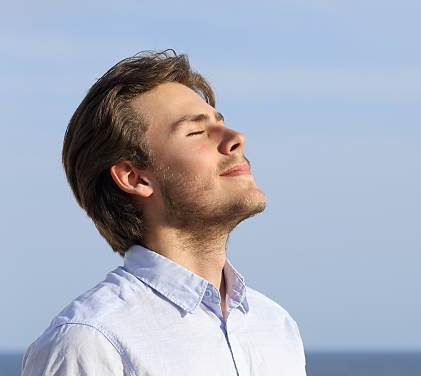 My name is Tom William a expert content creator and SEO expert having Proven record of excellent writing demonstrated in a professional portfolio Impeccable grasp of the English language, including press releases and current trends in slang and details.